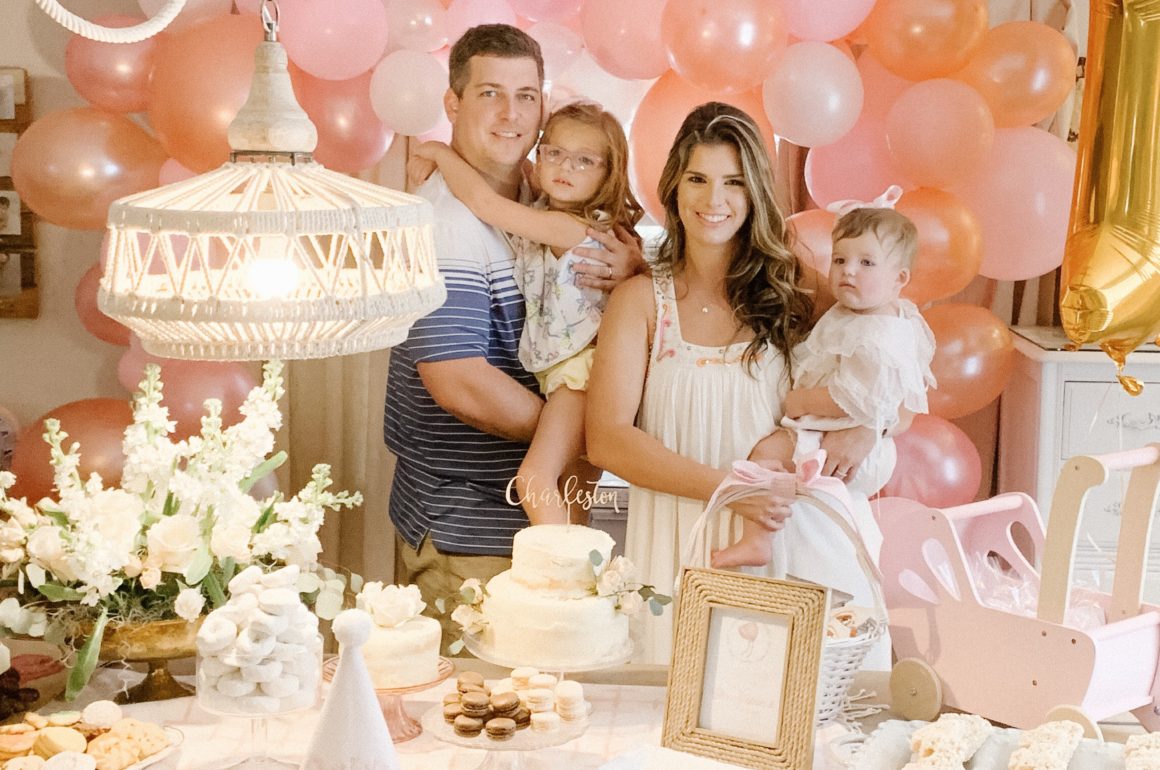 "What Little Girls Are Made Of"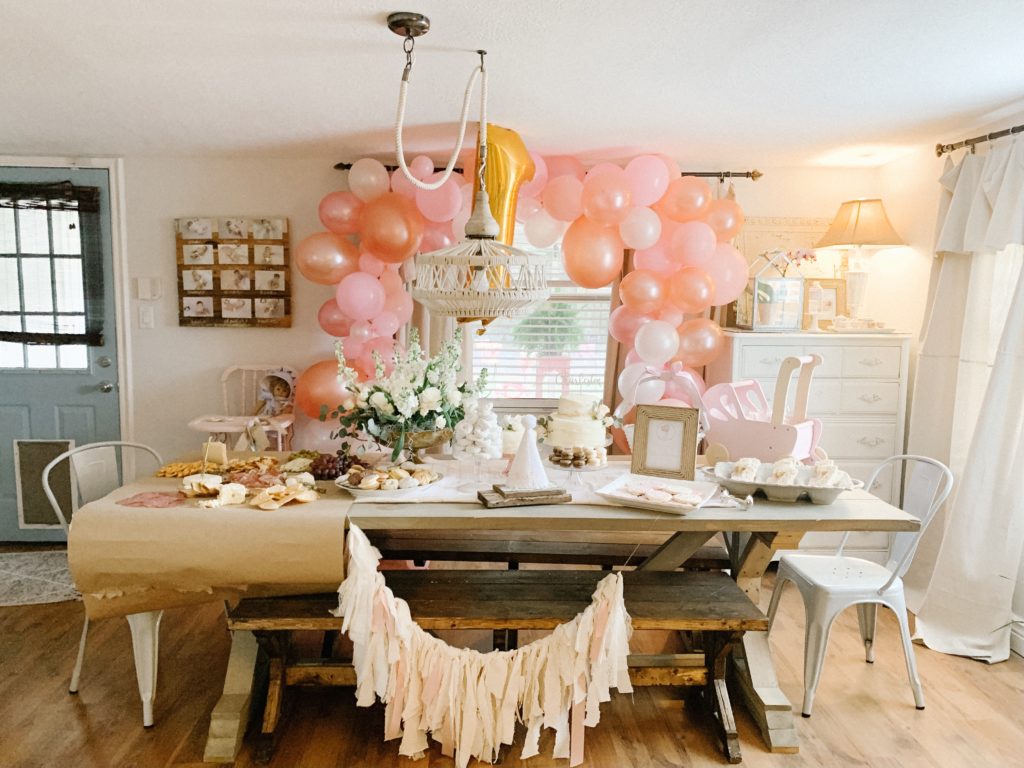 We celebrated Charleston's first birthday at our house with family and close friends. The weather was perfect! We just left the door open and the kids were able to go in and out.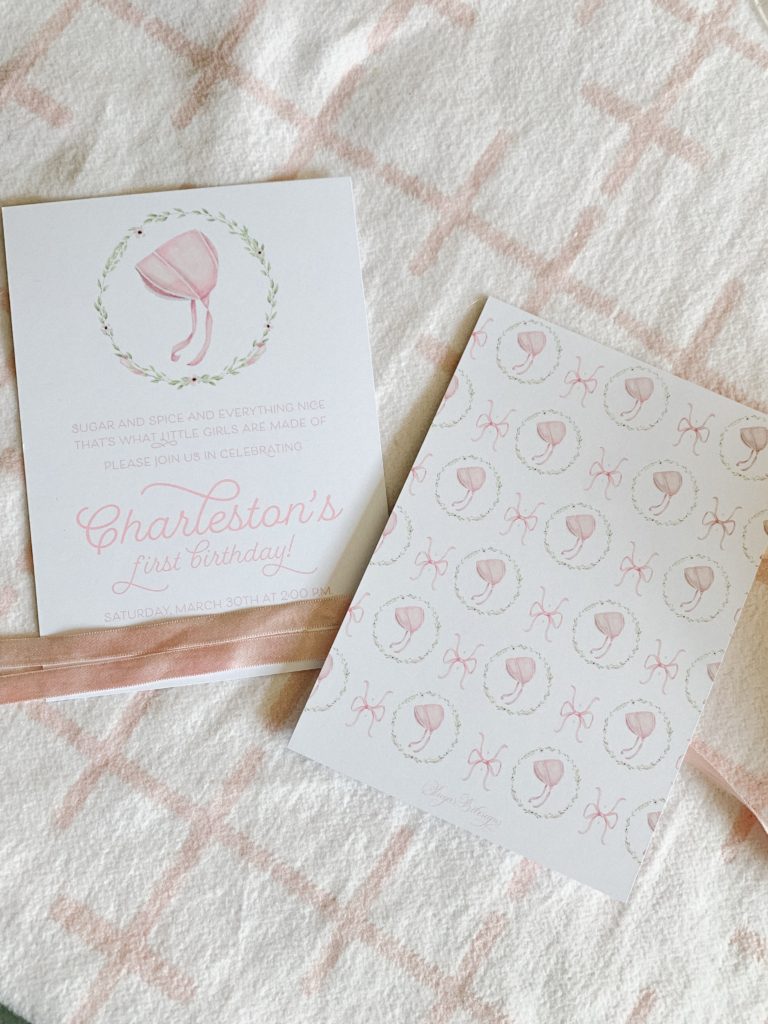 Carrie from Sugar B Designs created these invitations and thank you tags and they were more perfect than I could have imagined.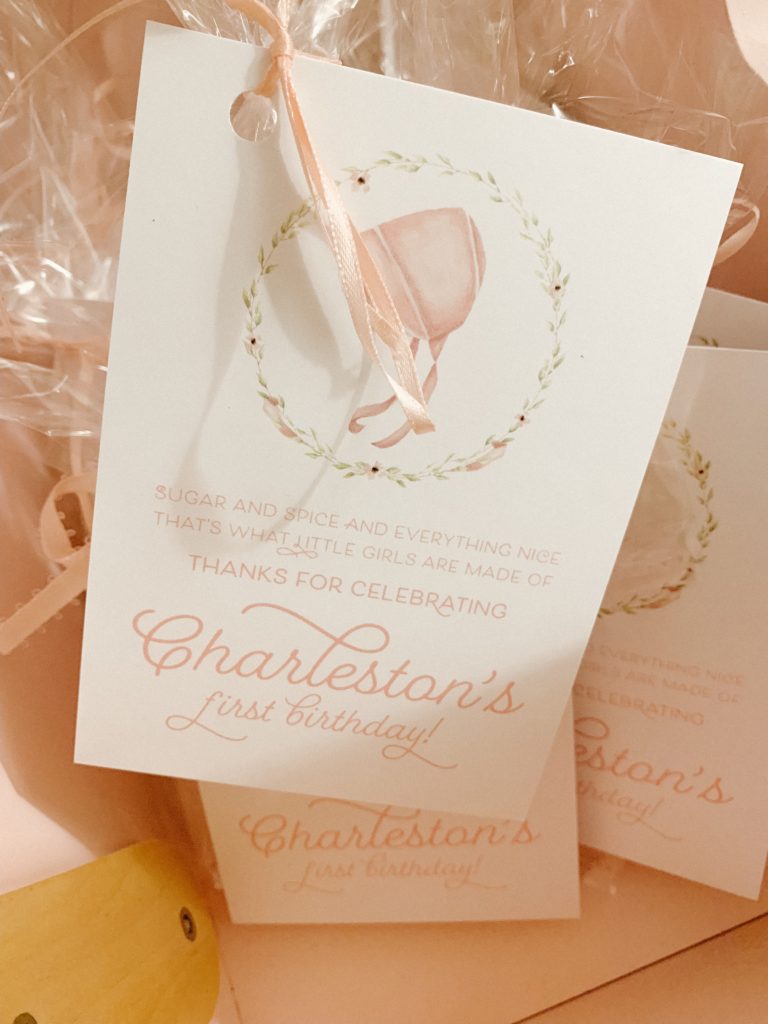 I tied these tags to monogrammed sugar cookies for party favors.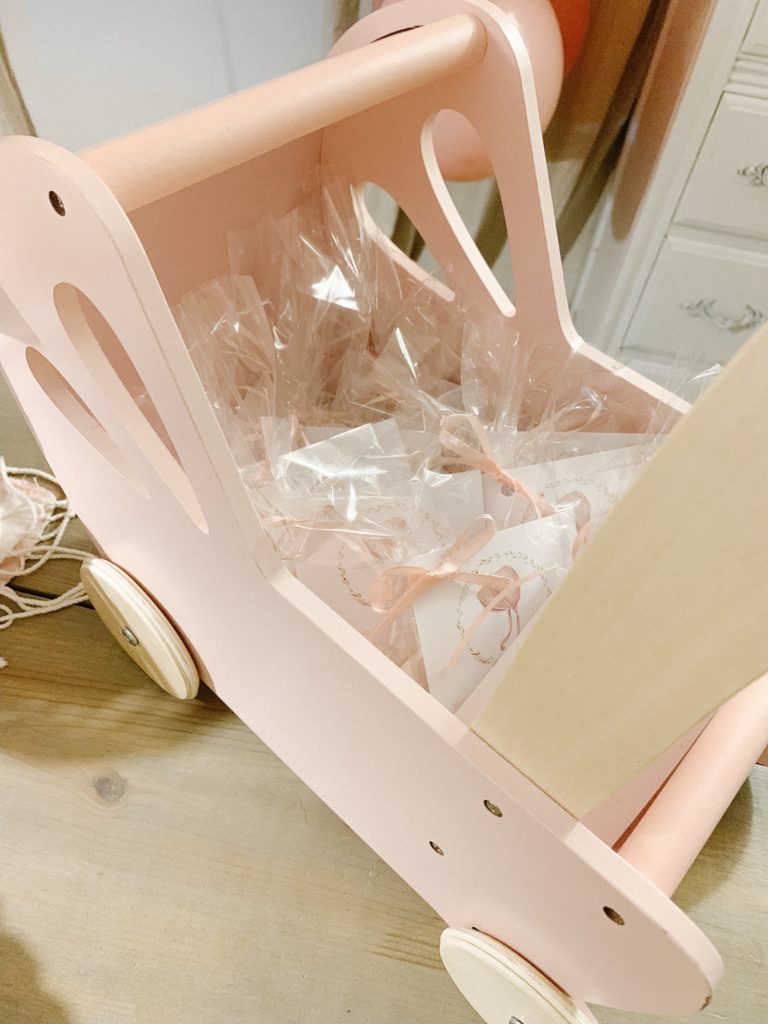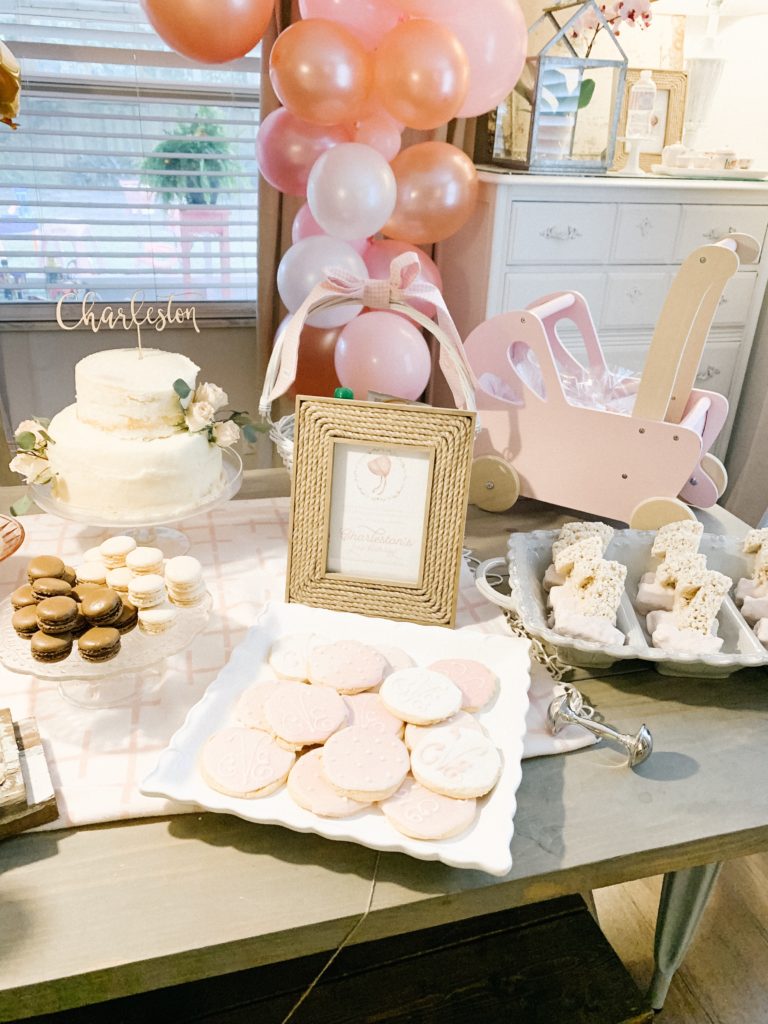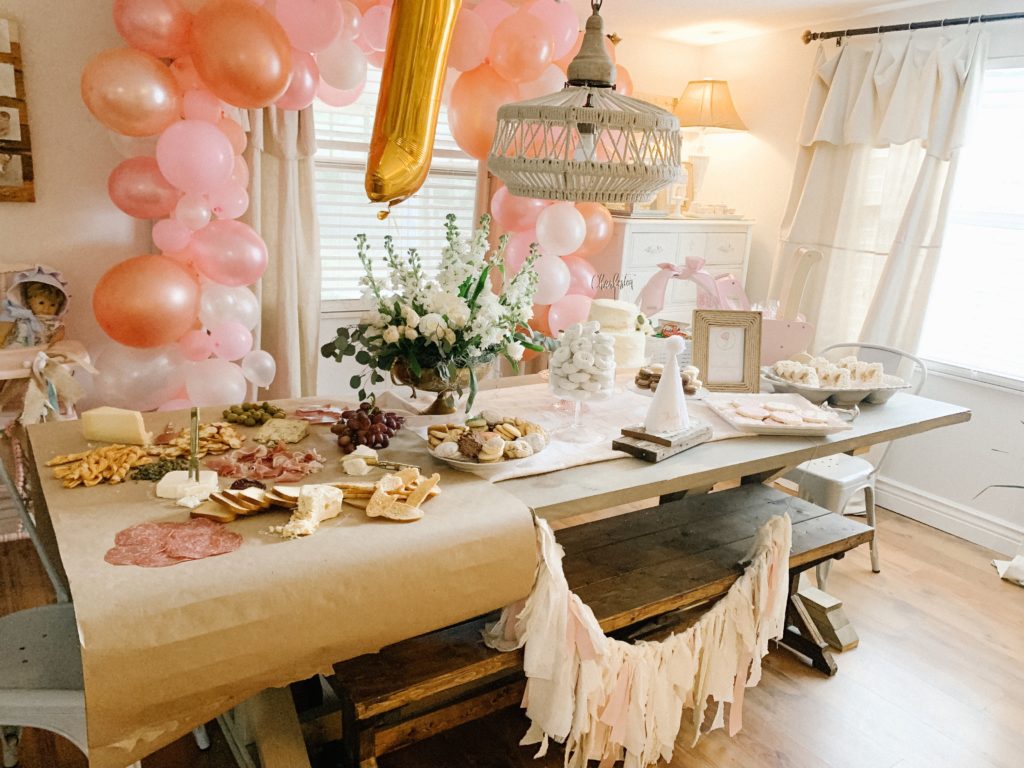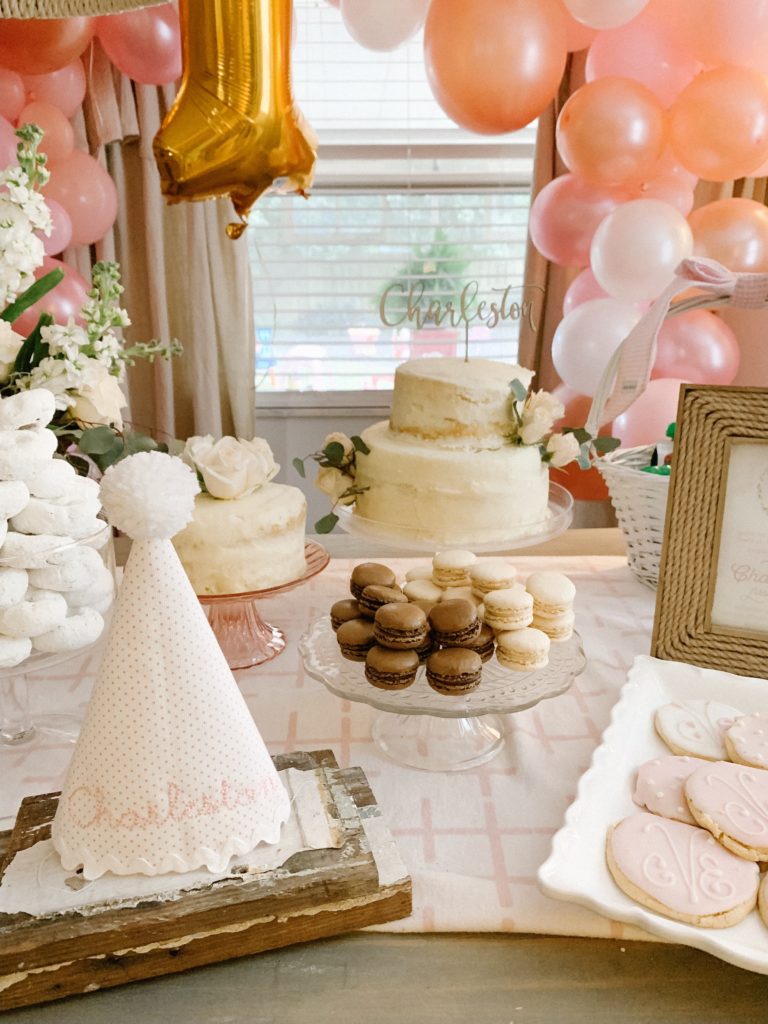 I bought the frozen macaroons from Trader Joes and they were SO good!!
Charleston's hat is from The Preppie Peonie. I messaged her completely last minute in a panic and she got this to me days later!
I was so in love with this cake topper!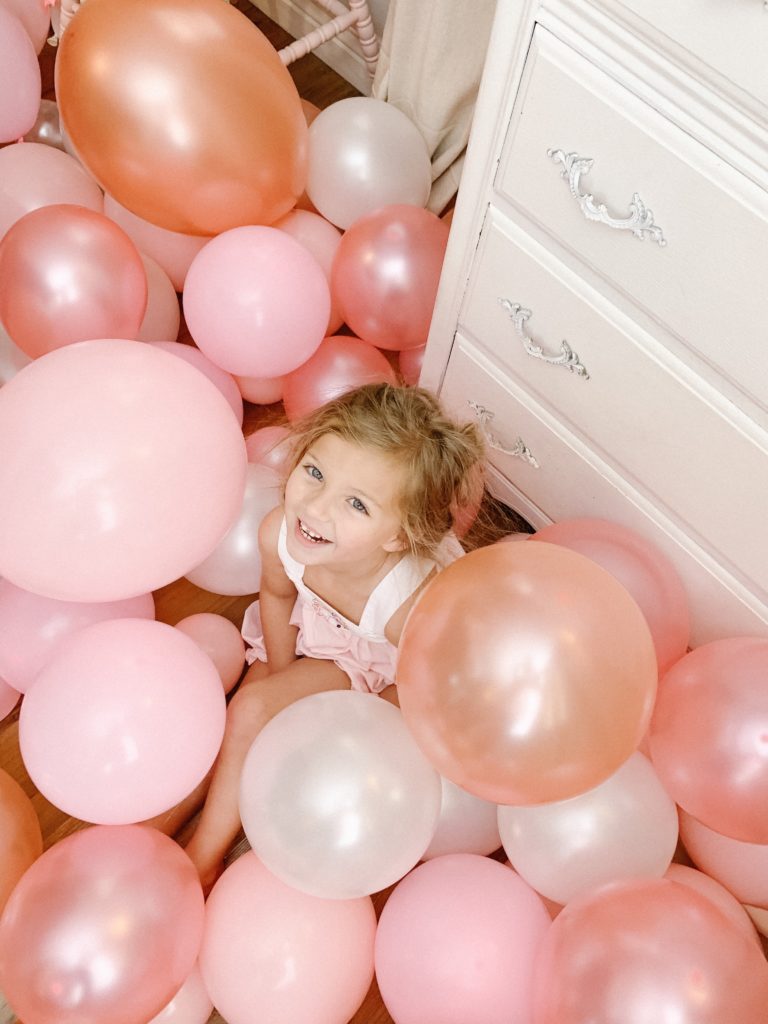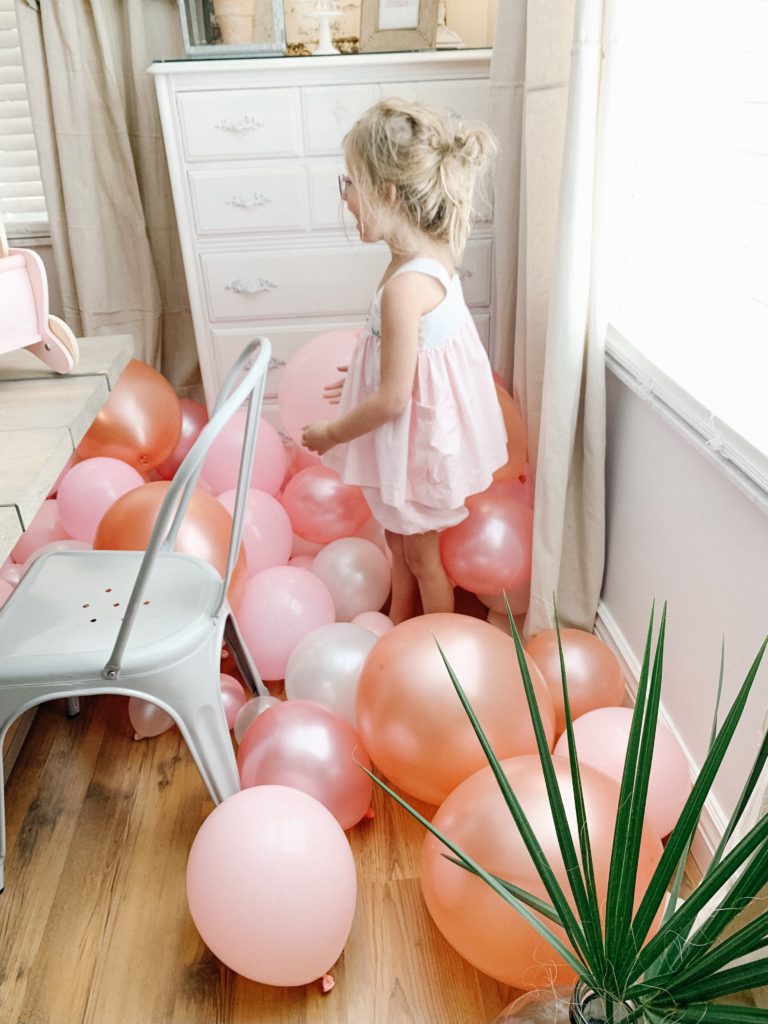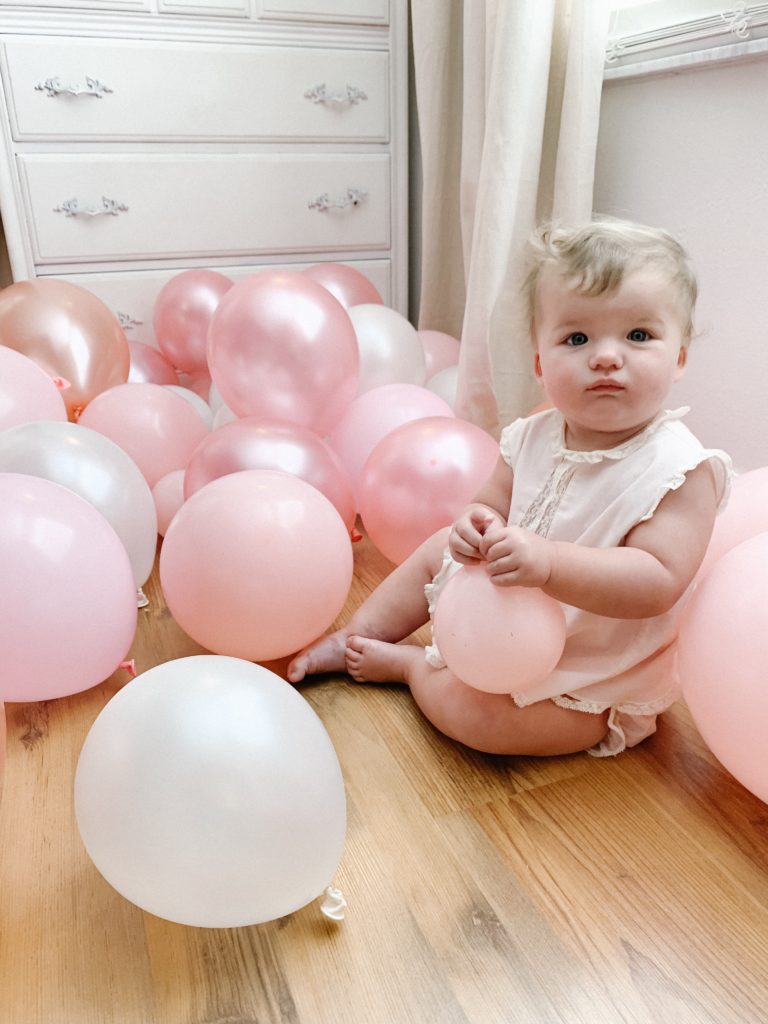 I used this balloon arch kit from Amazon. It was SO easy! Make sure to also get one of these though! I can't imagine doing it without one. ( You can do these several days in advance!)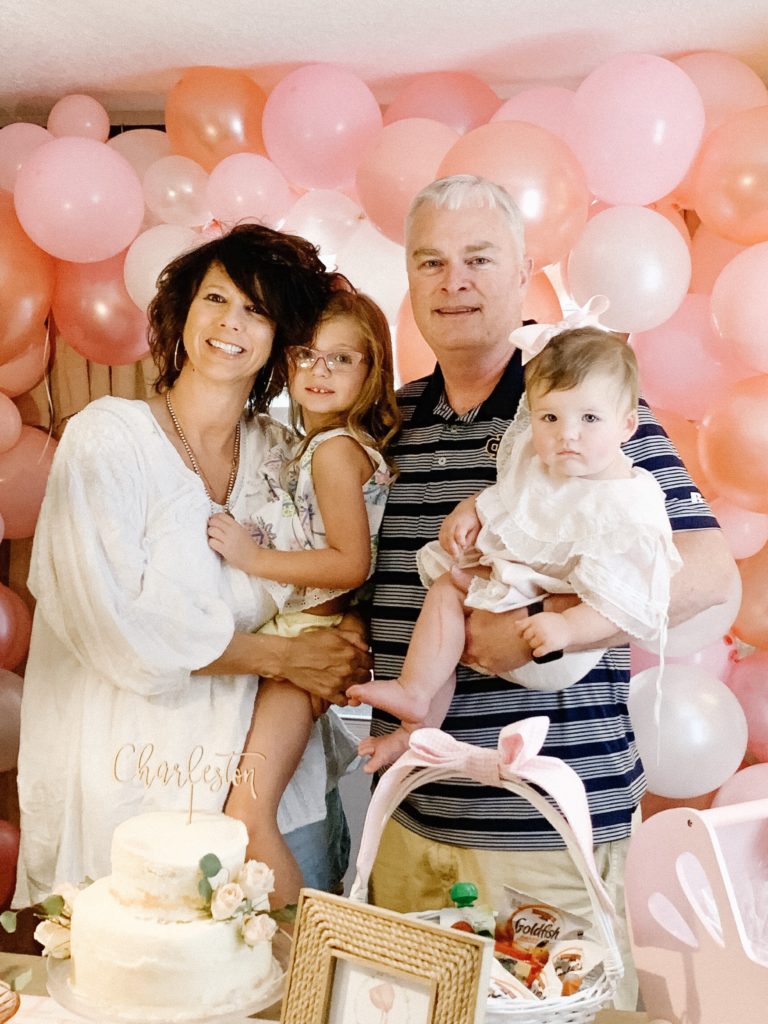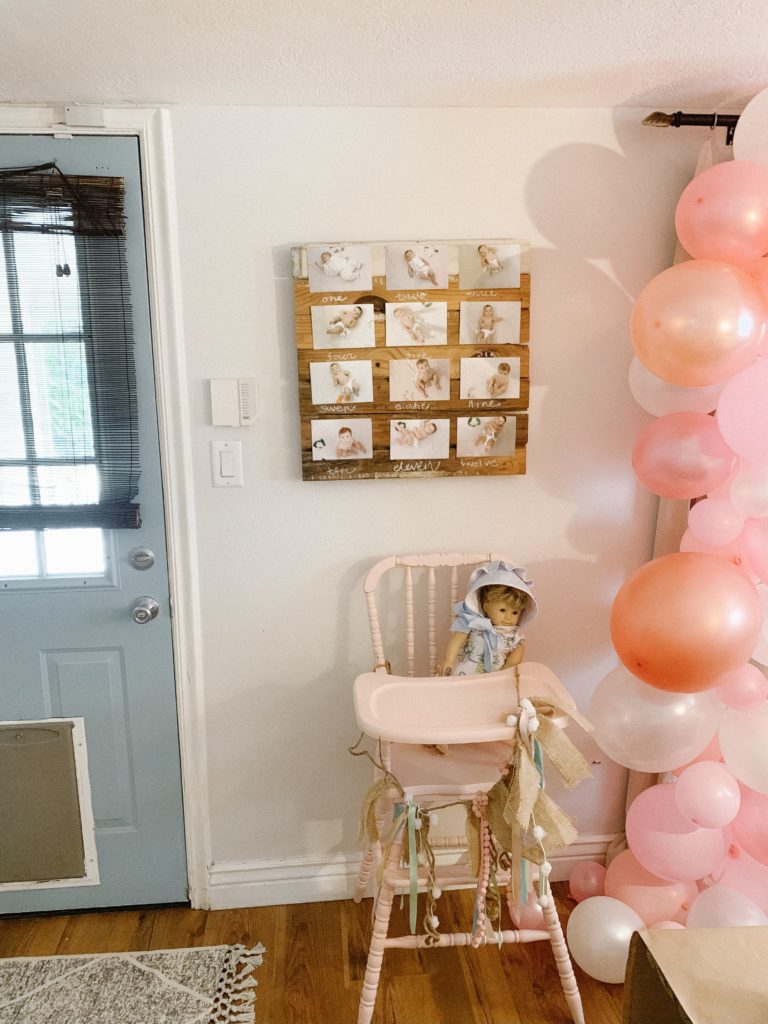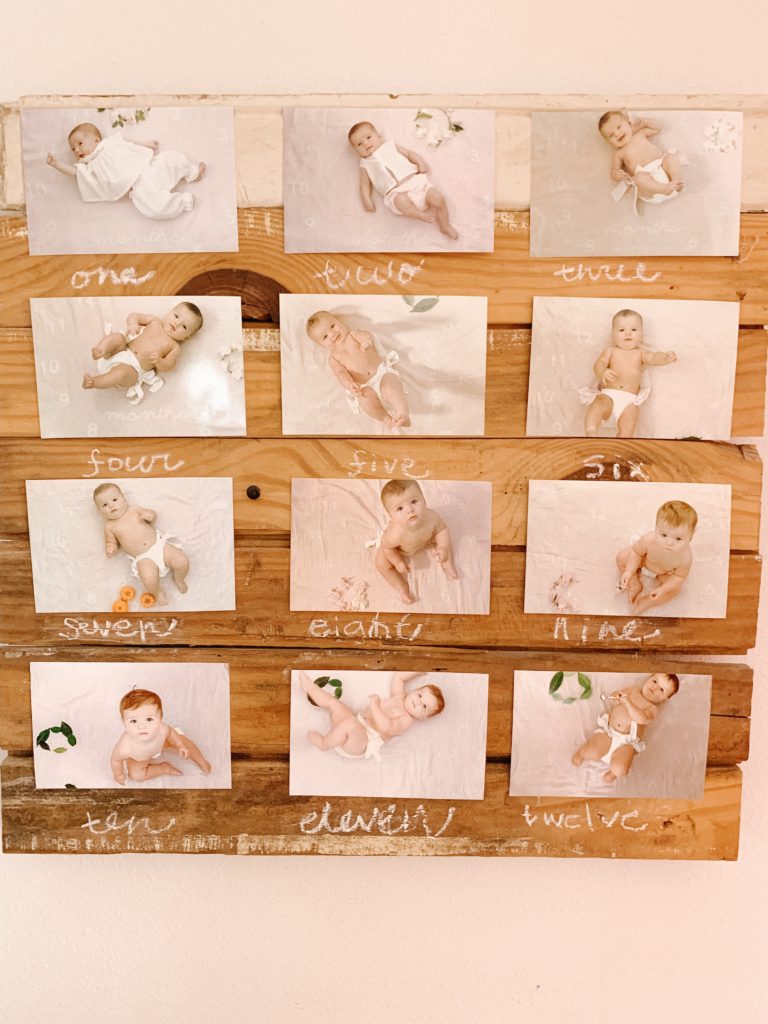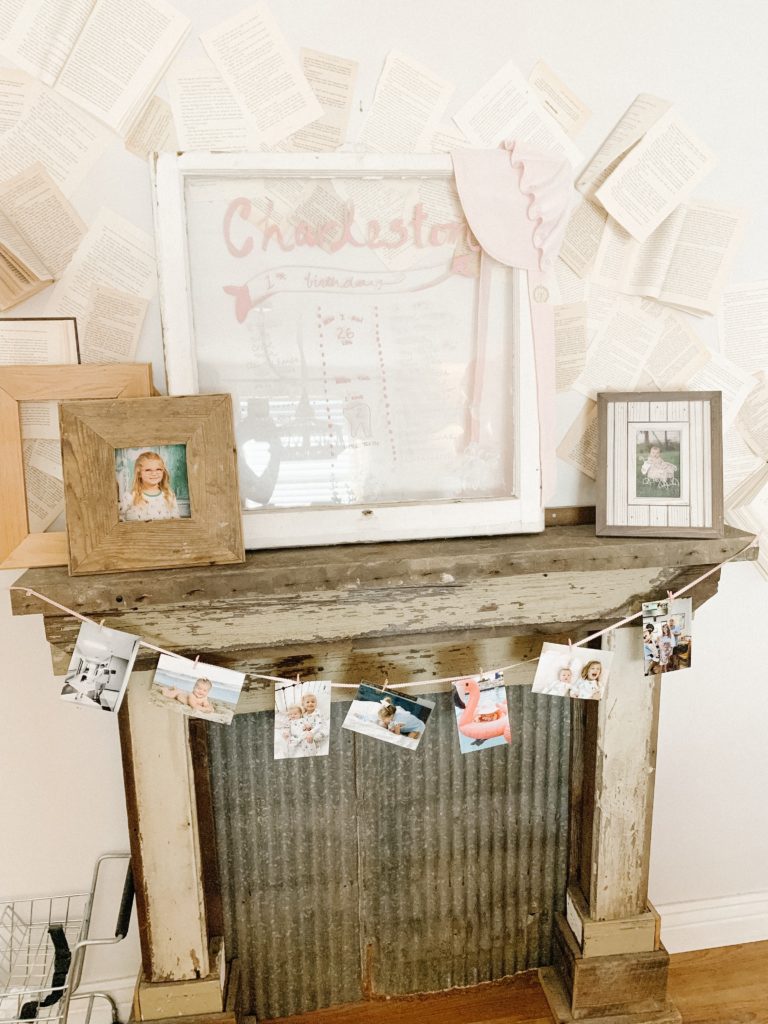 Instead of writing her milestones on a chalk board, I used this old window (: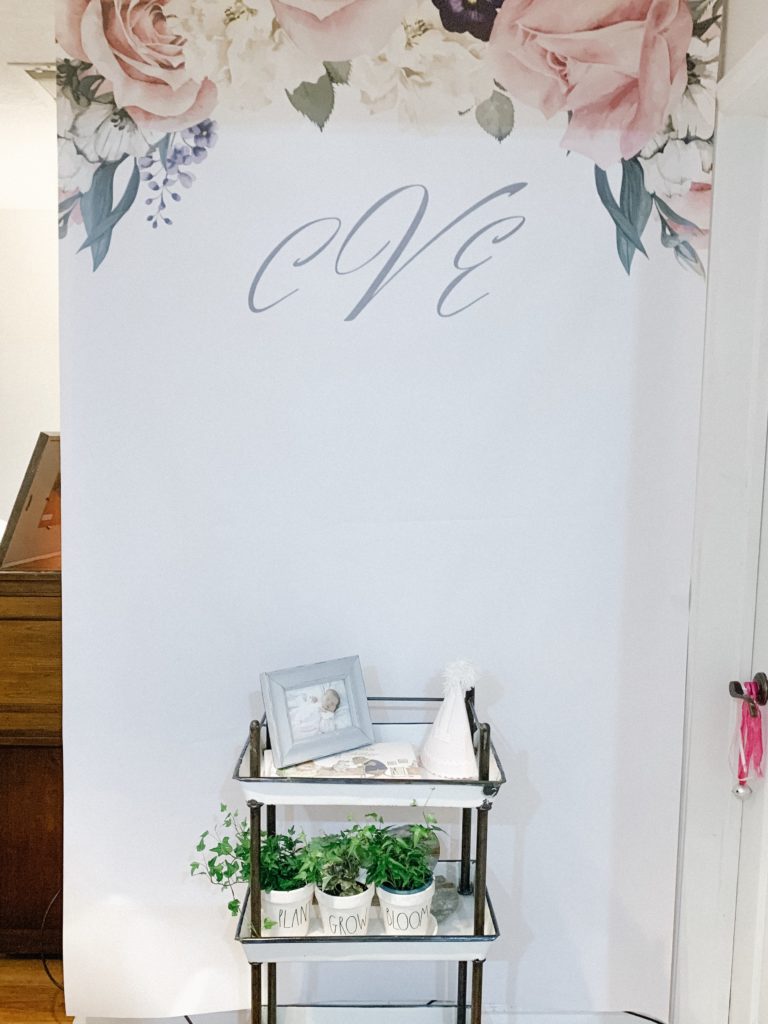 I reused this banner from her baby shower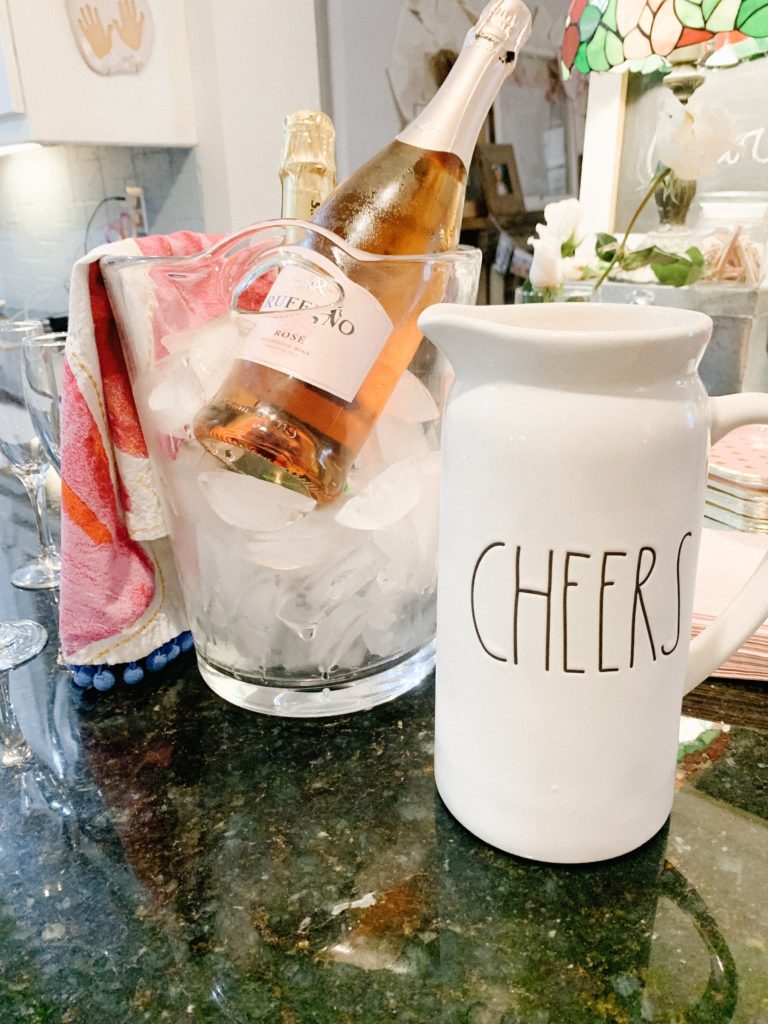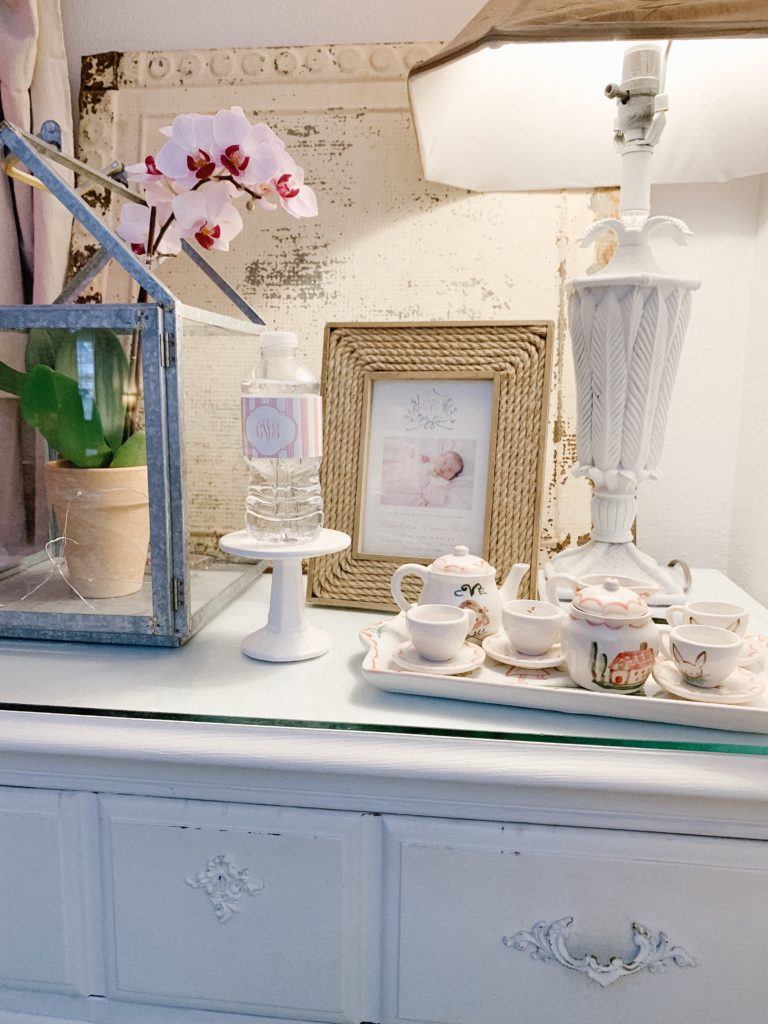 Tea set is Tricia Lowenfield from her is Grammy and Grampy.
Basket Bow is The Bow Next Door from Plaid Rabbit Gifts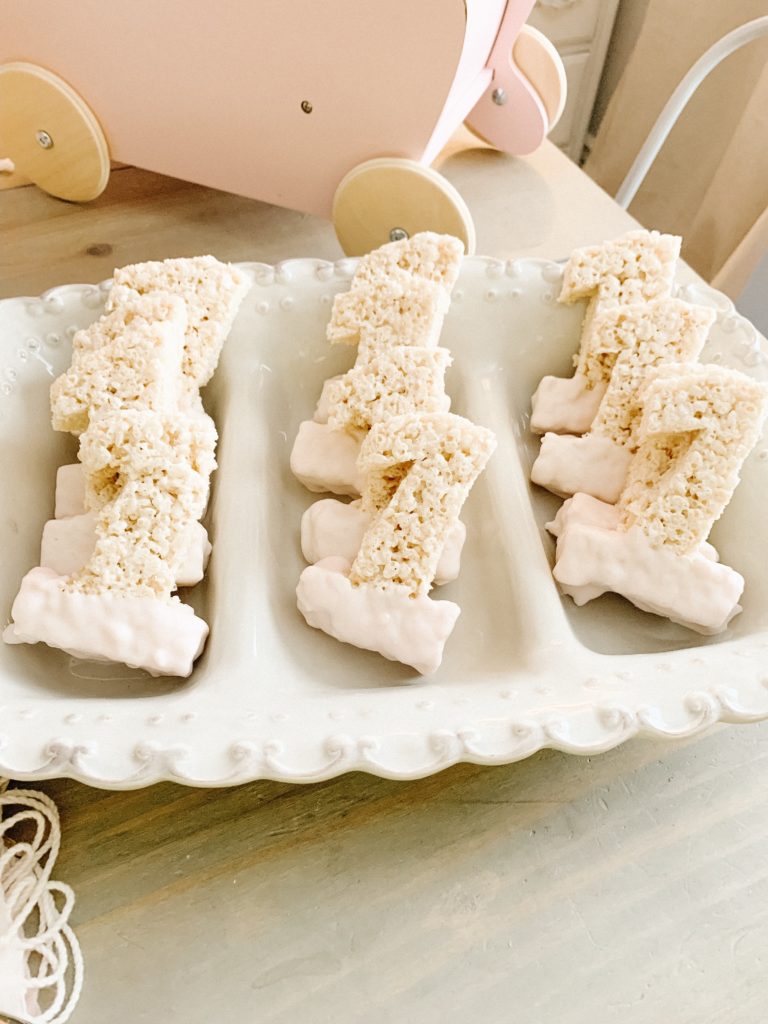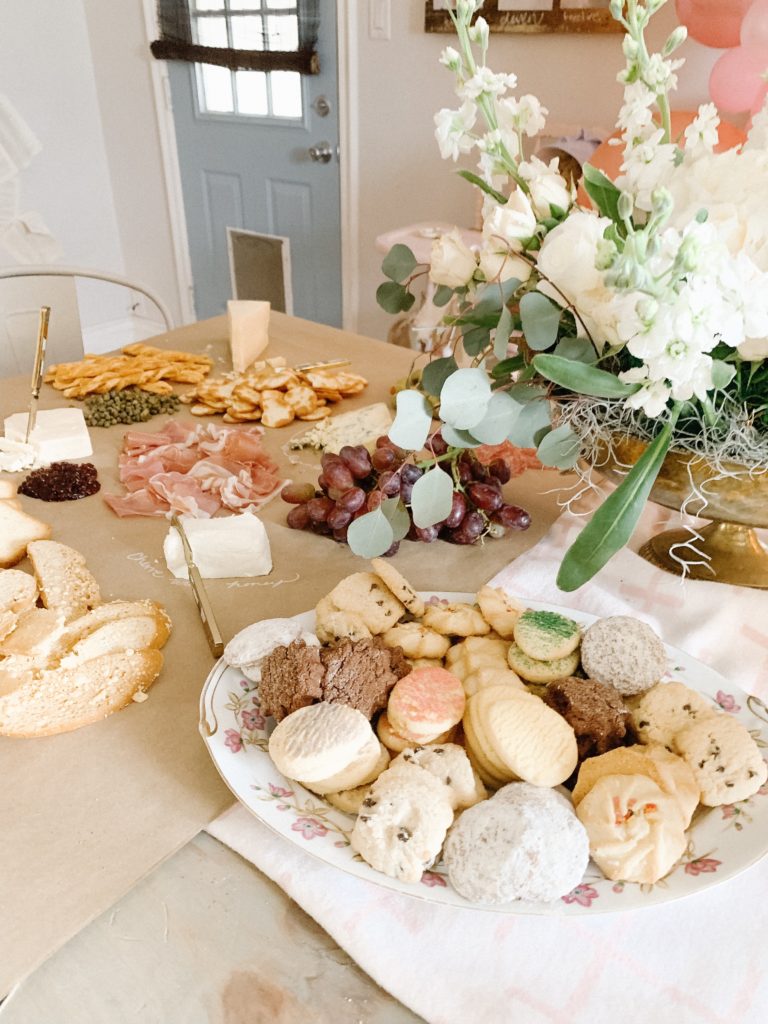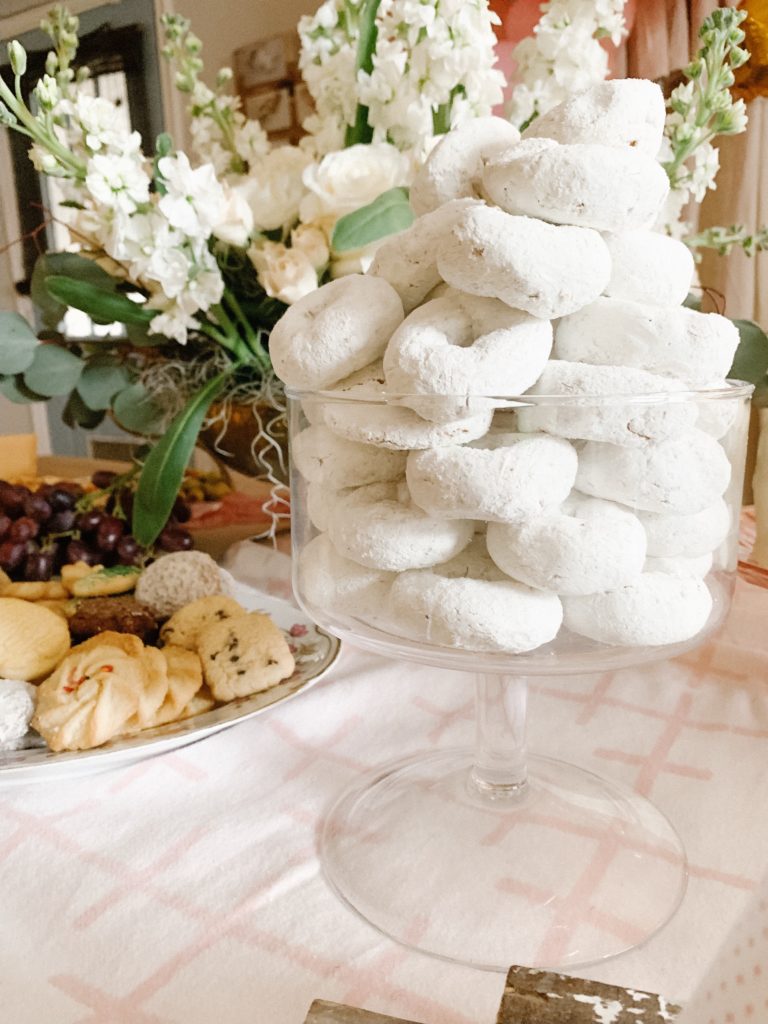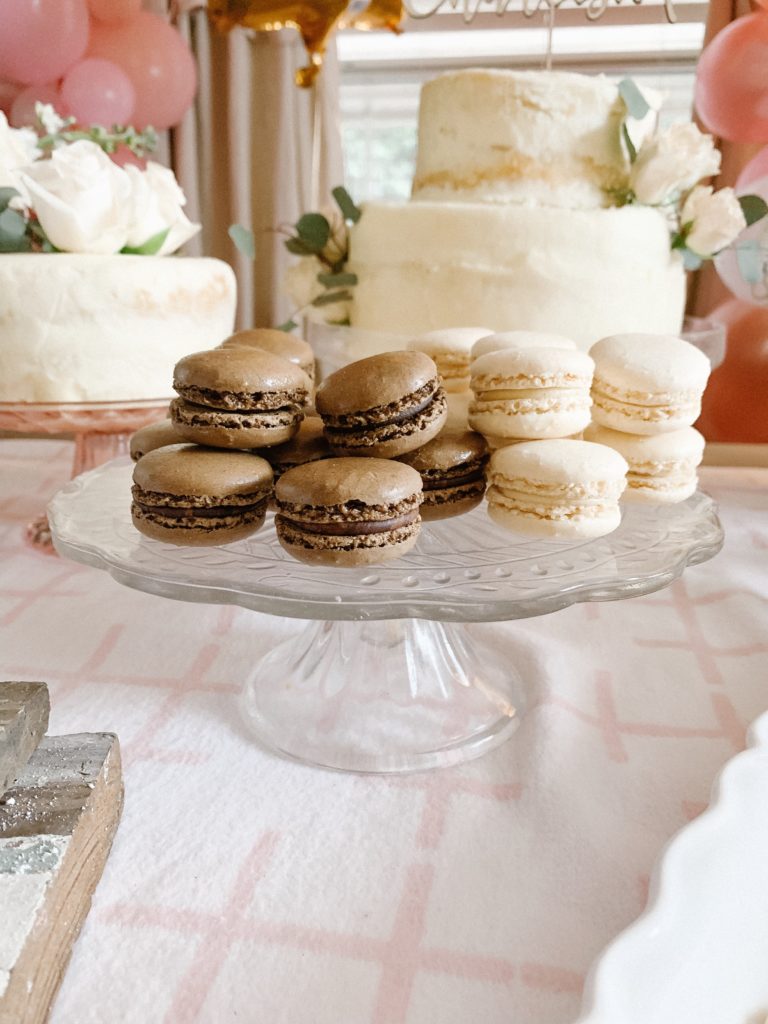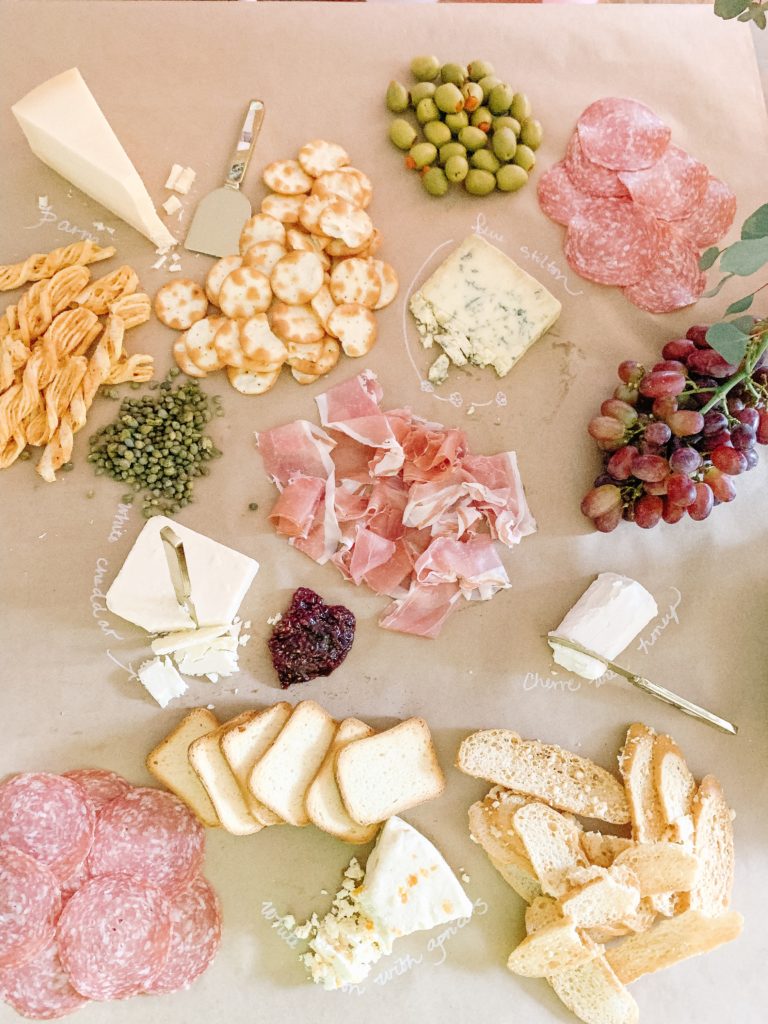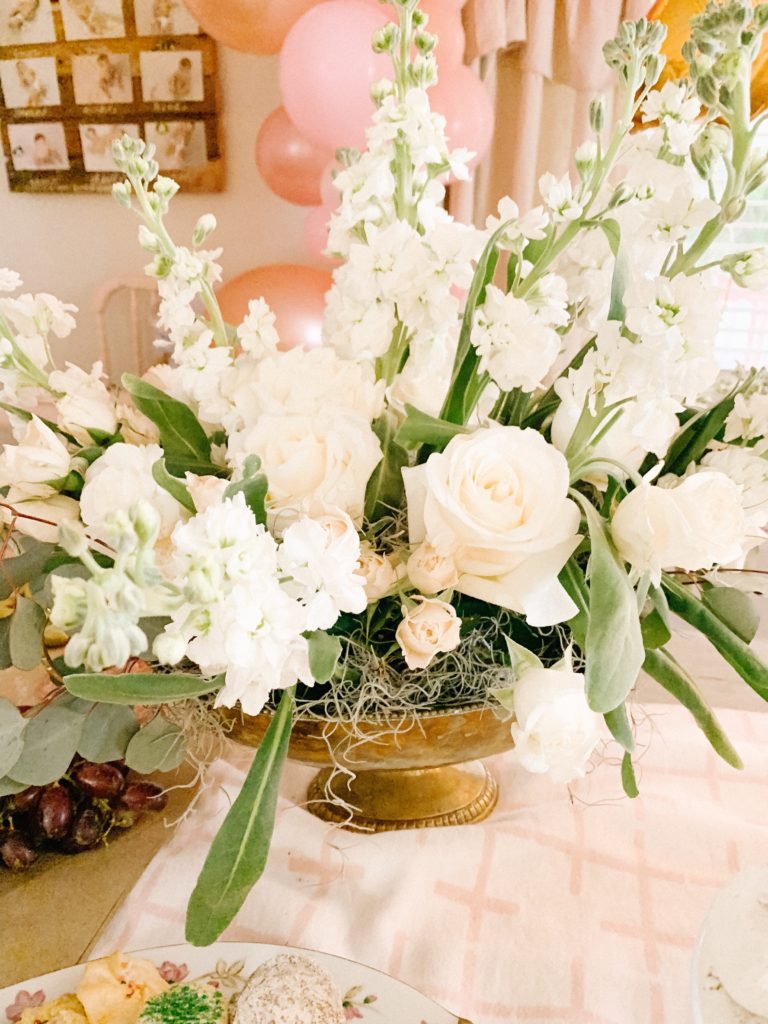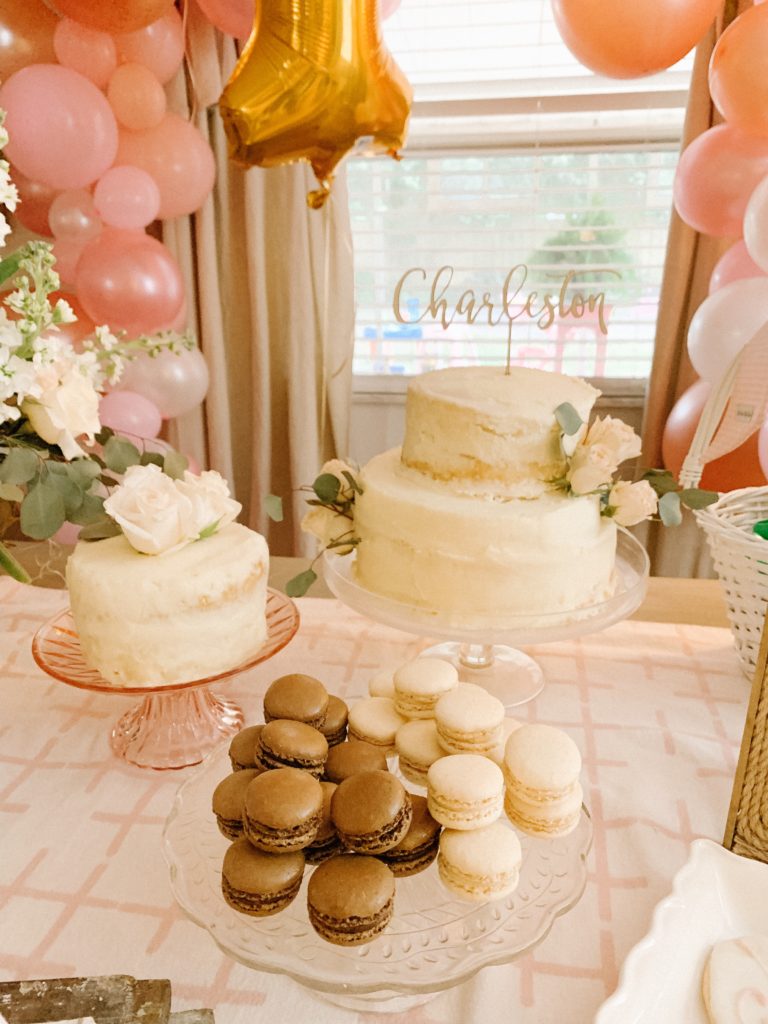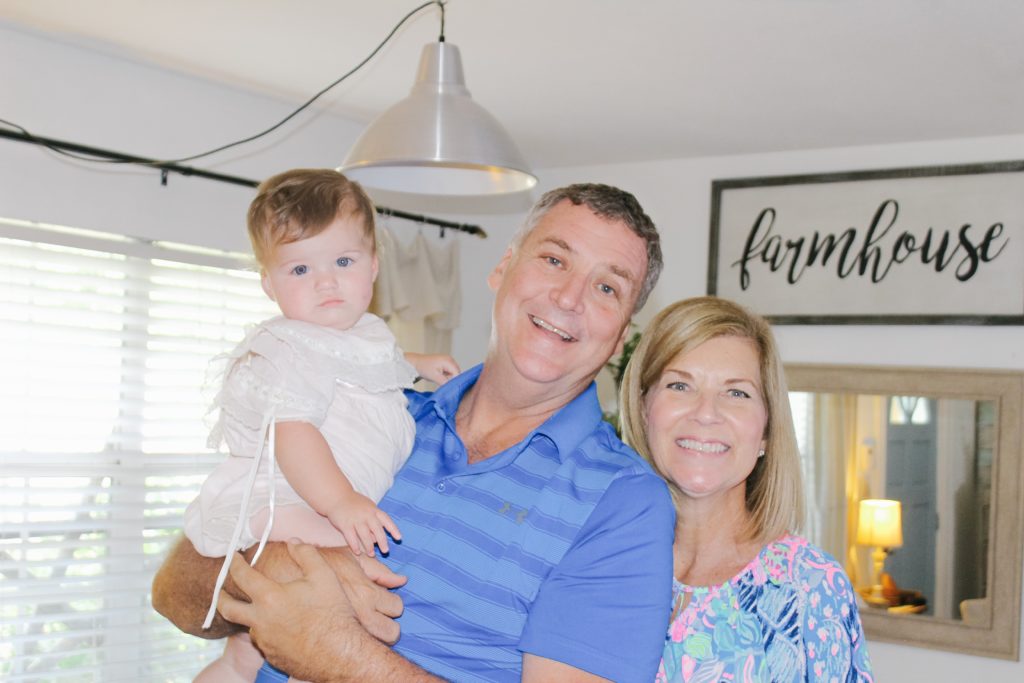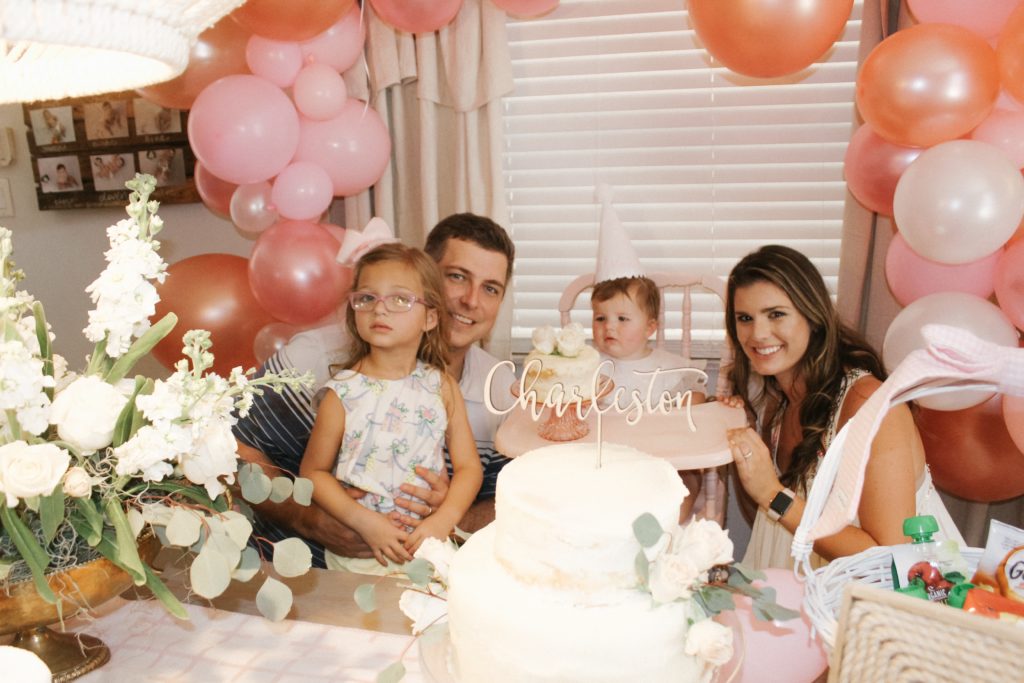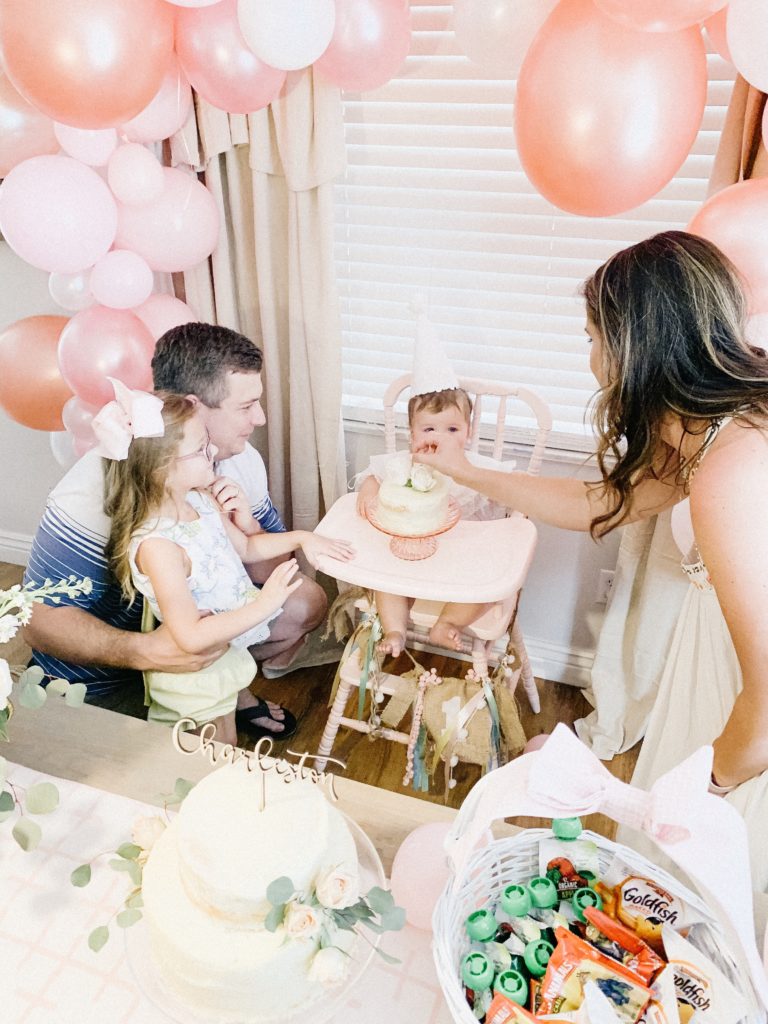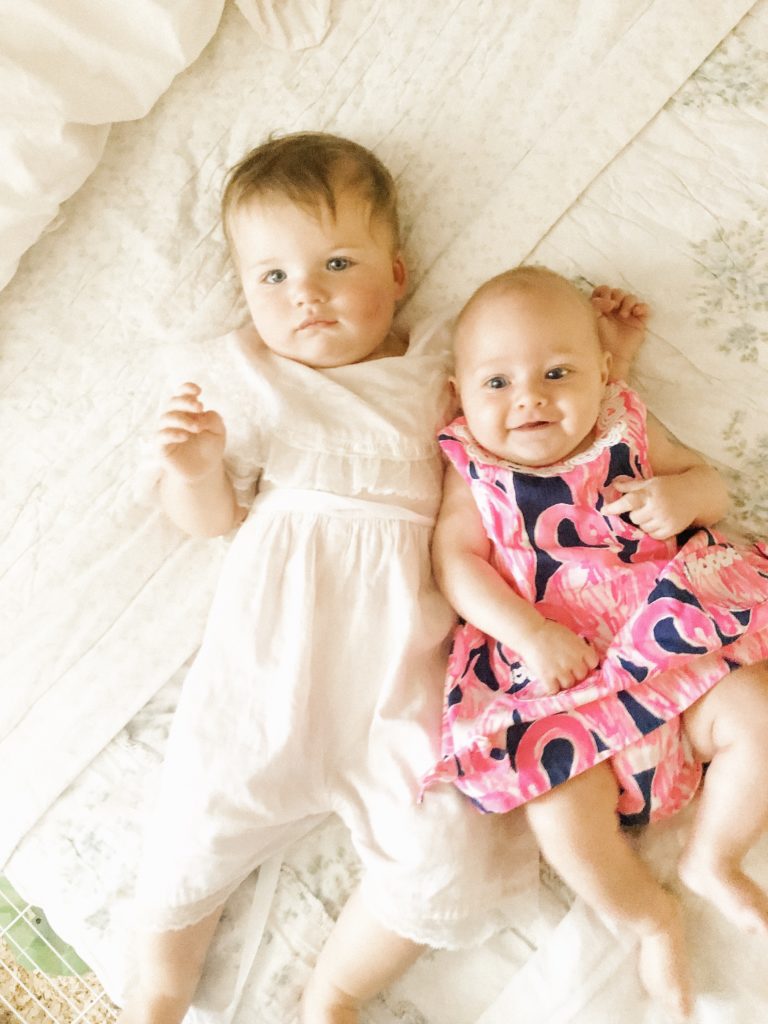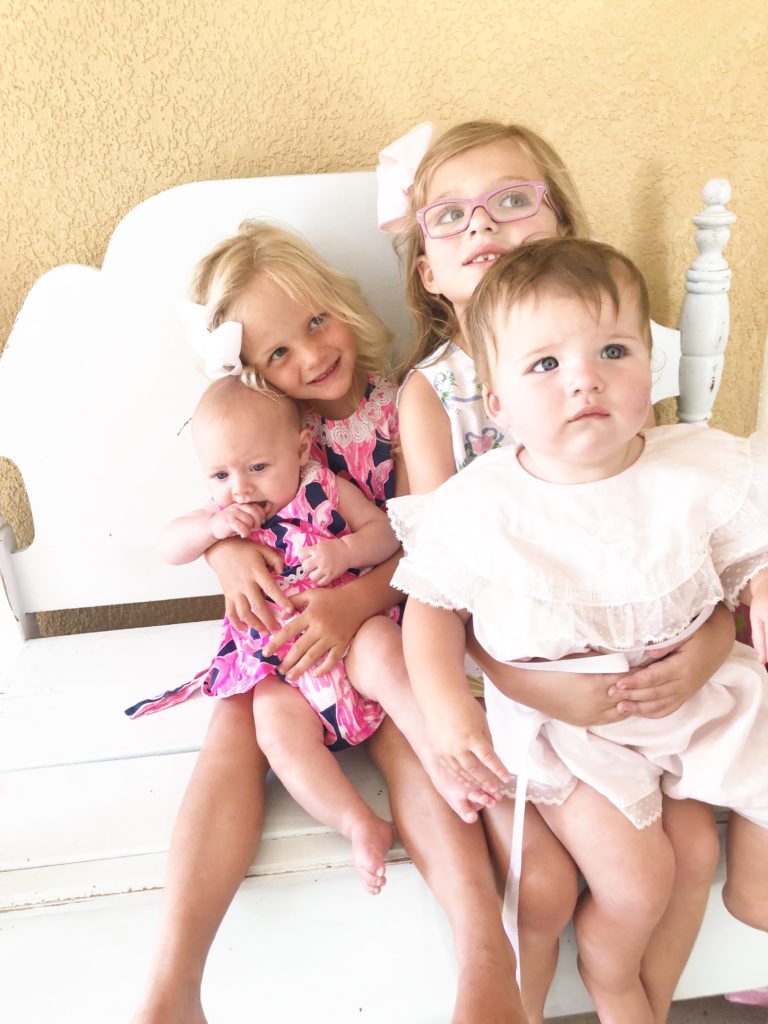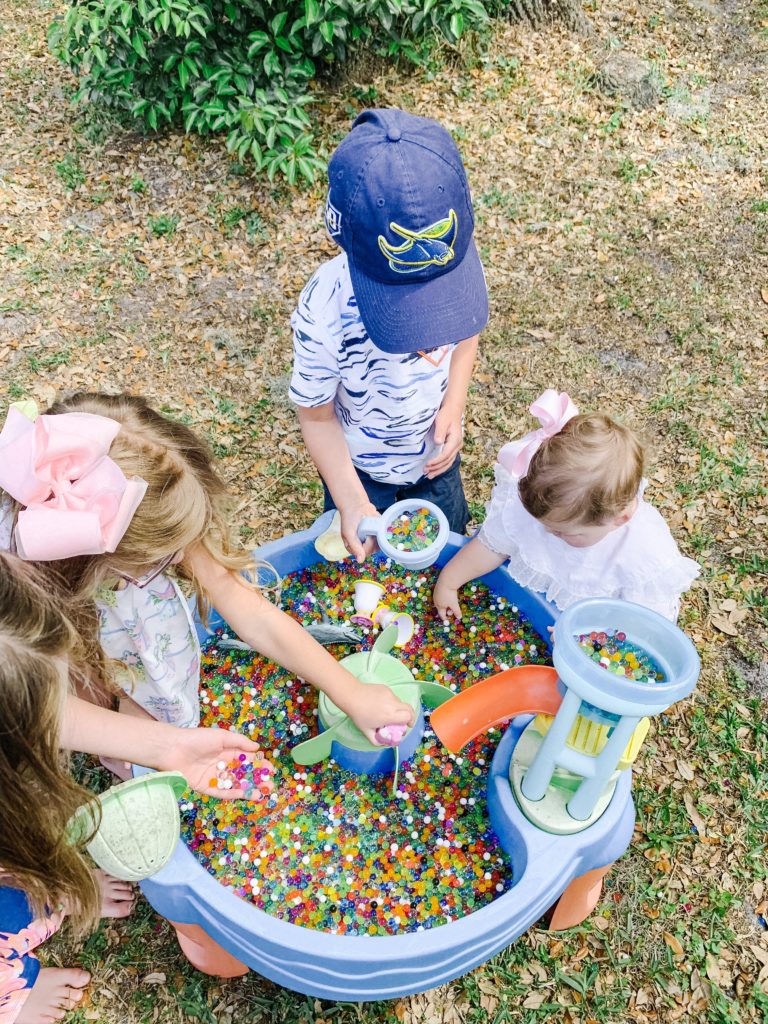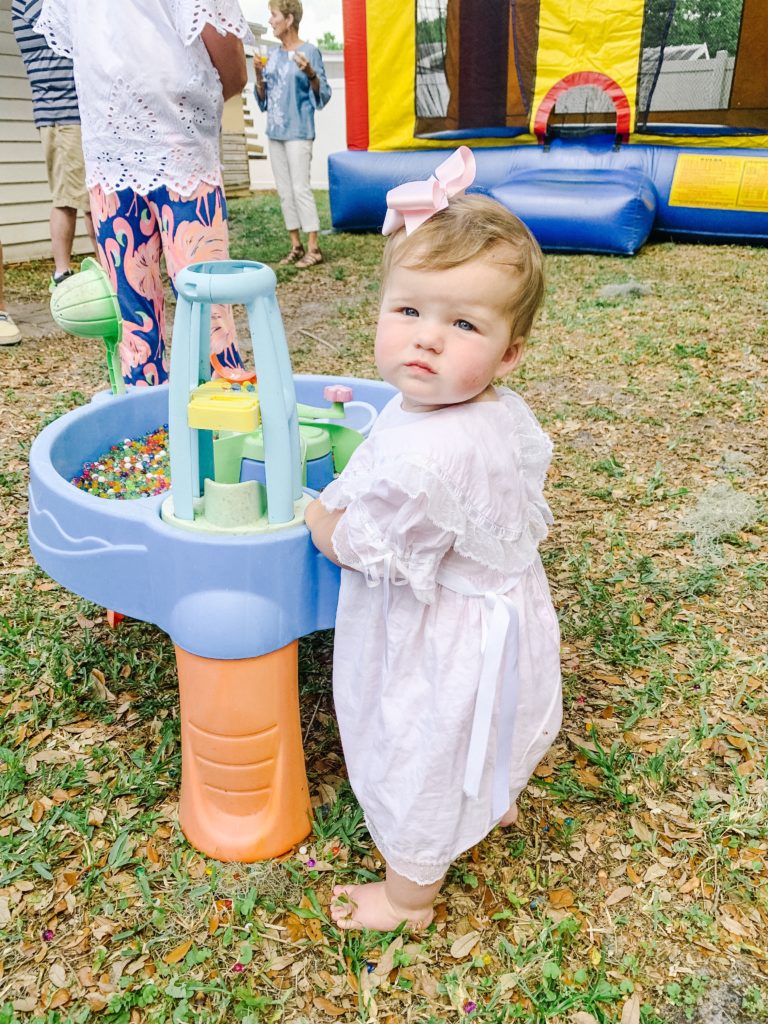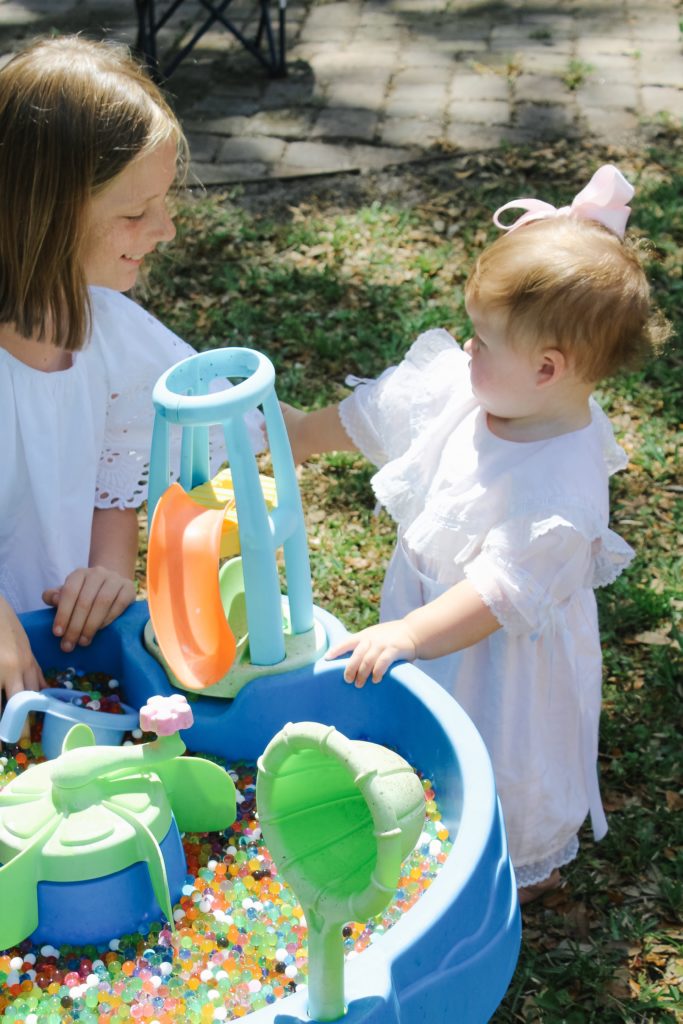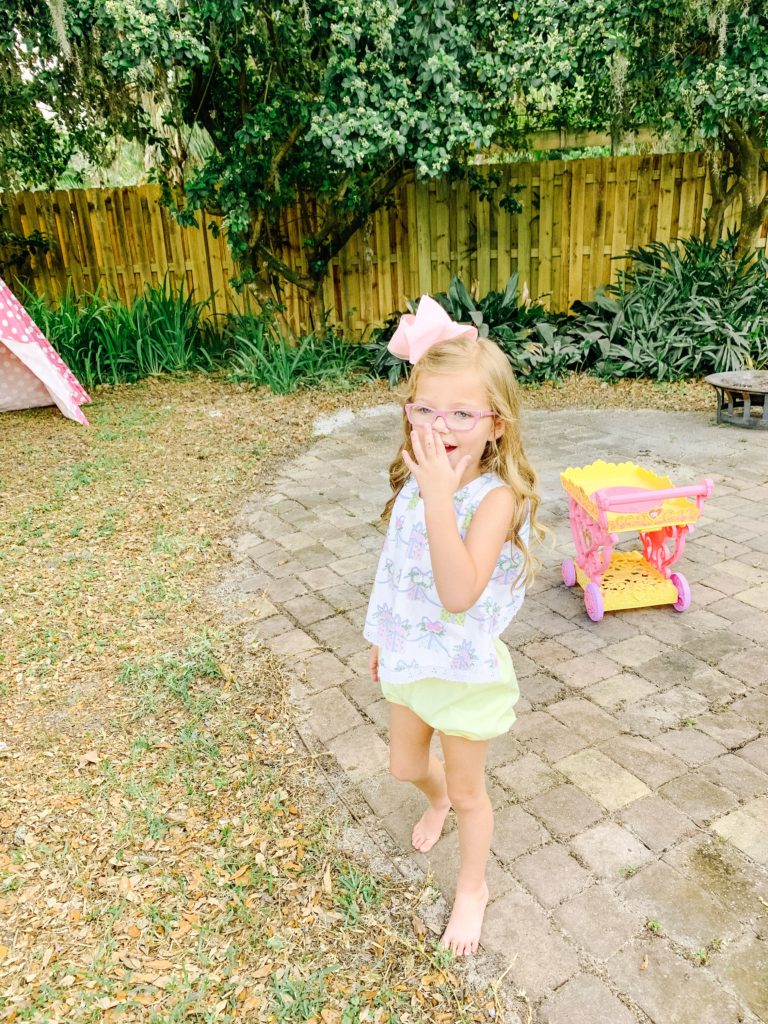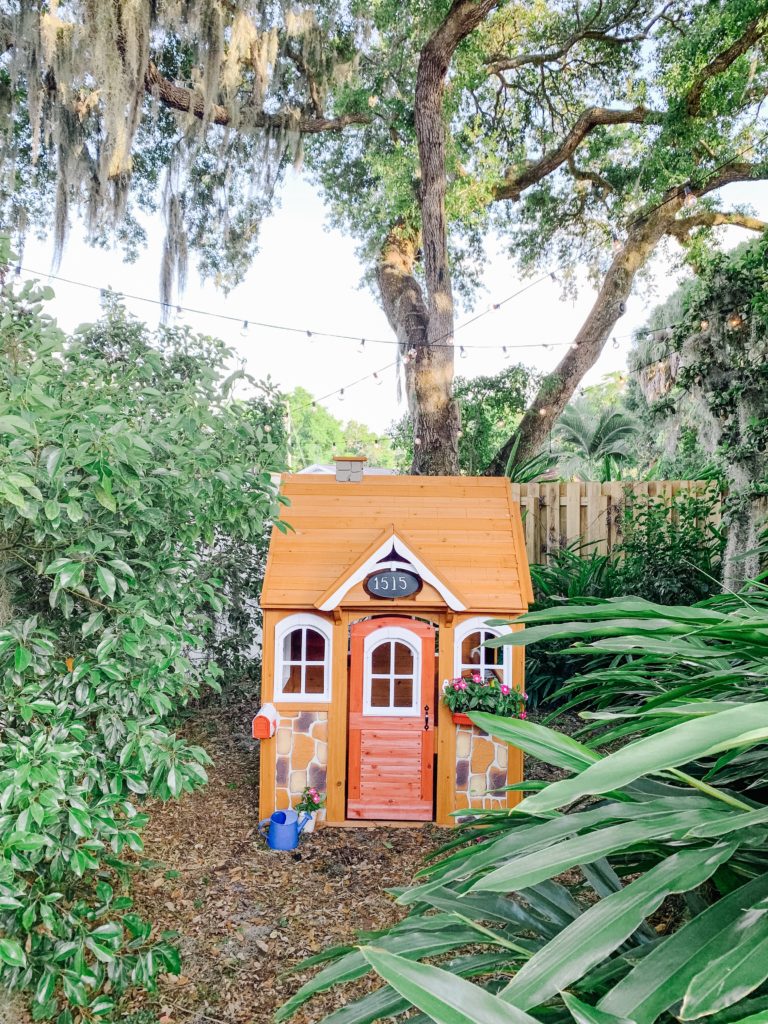 Playhousewas a gift from her Mami and Papi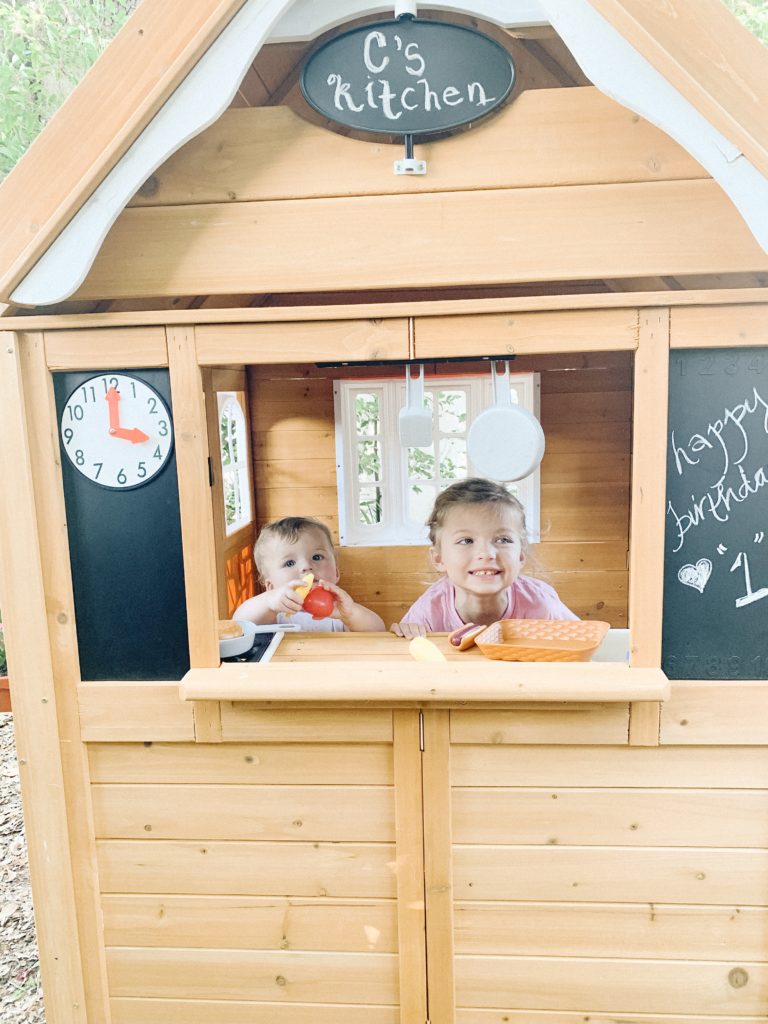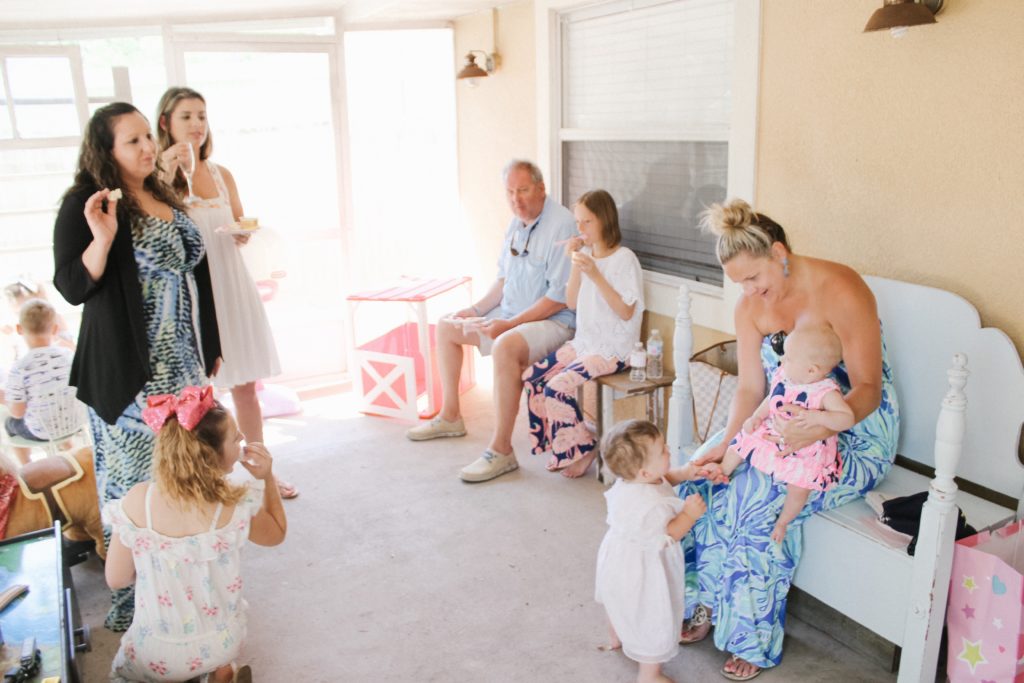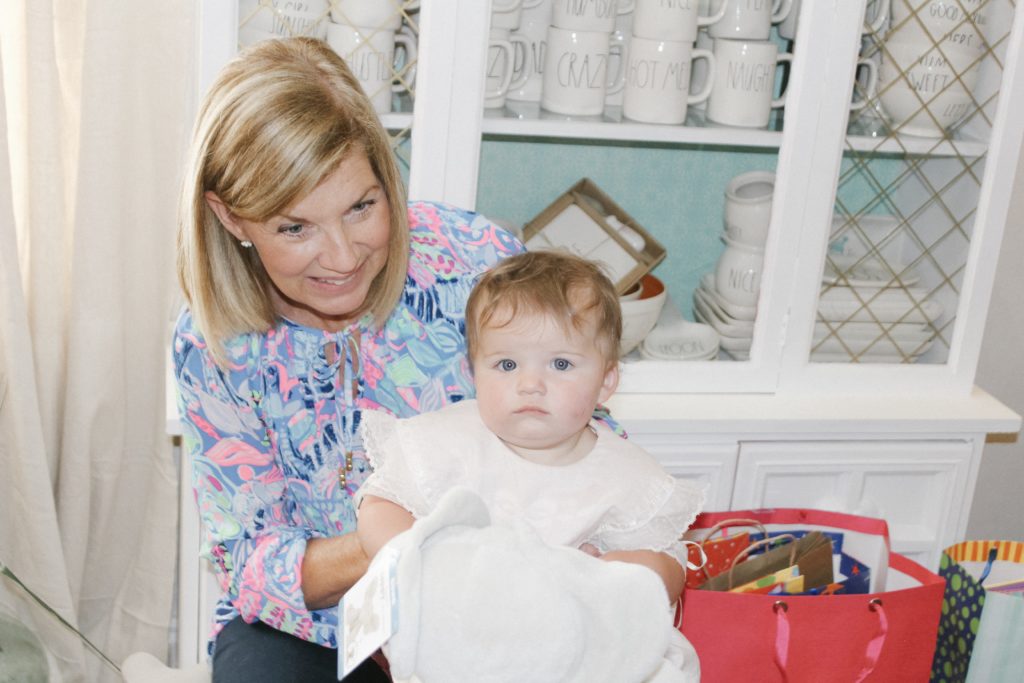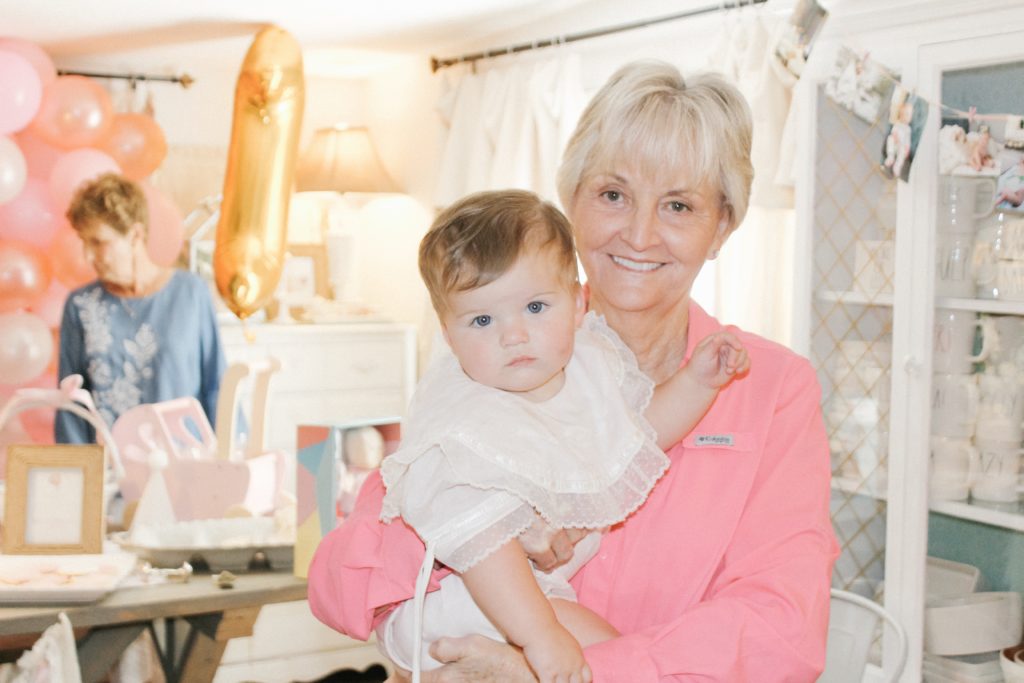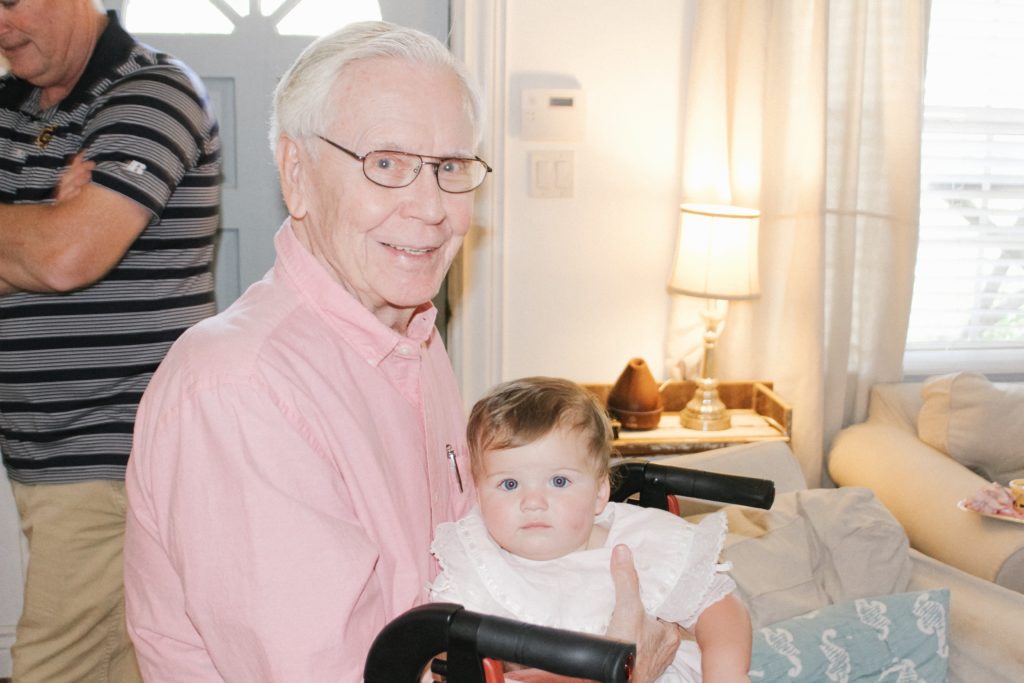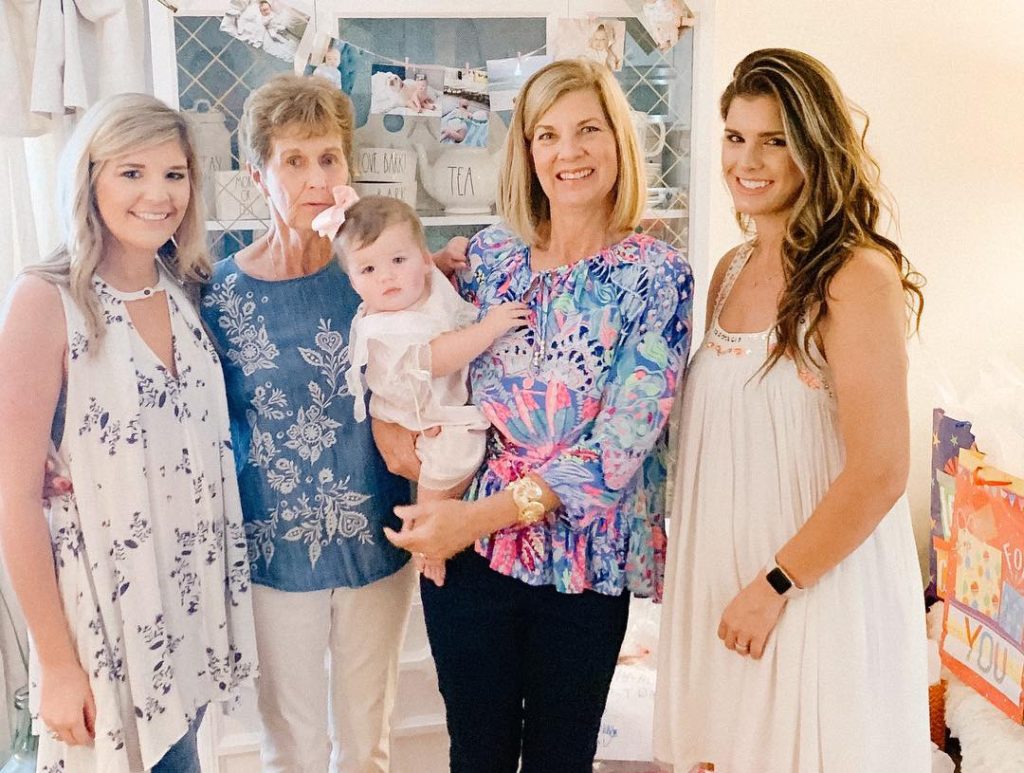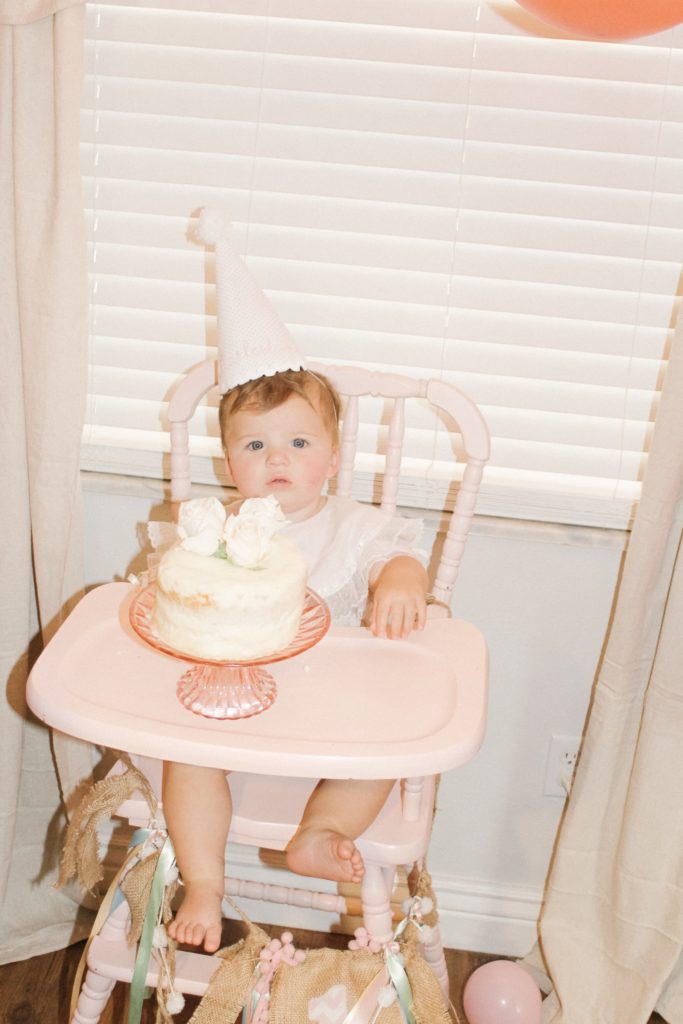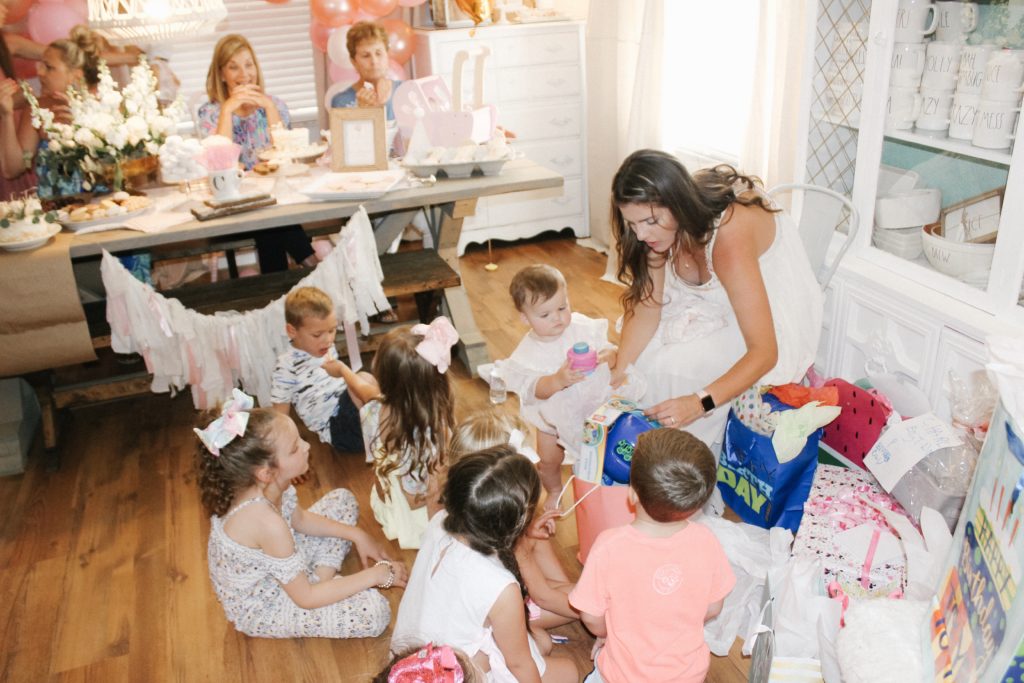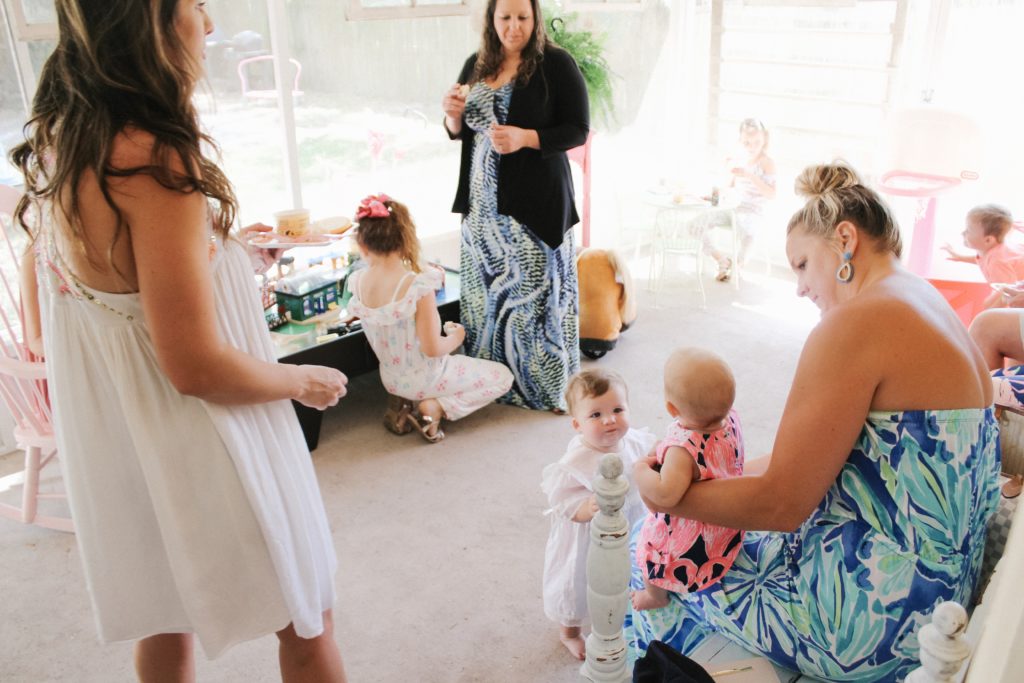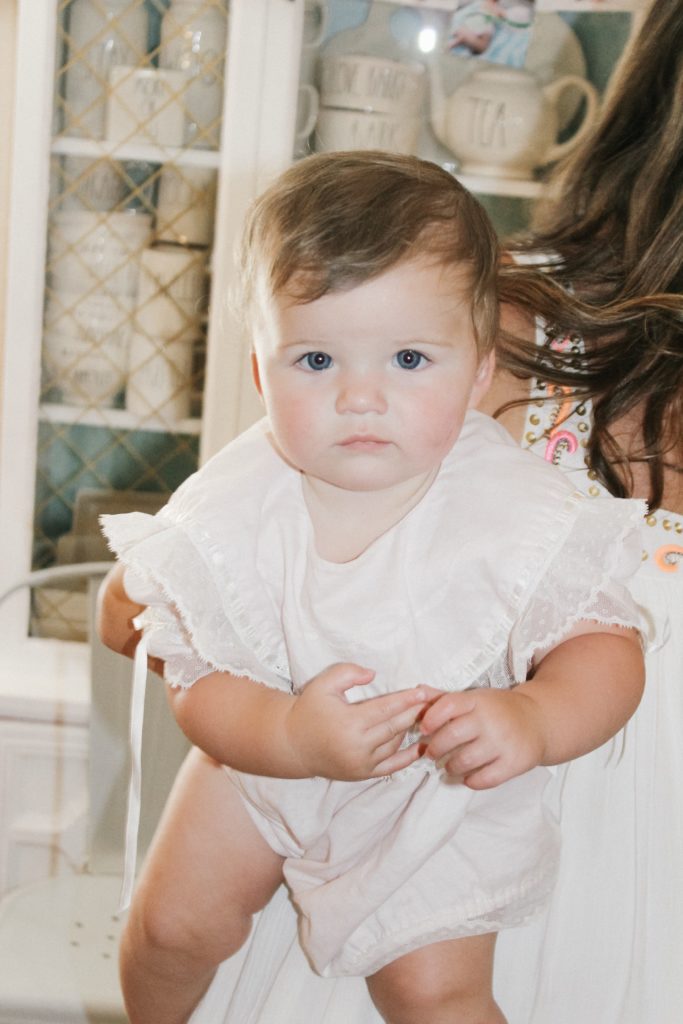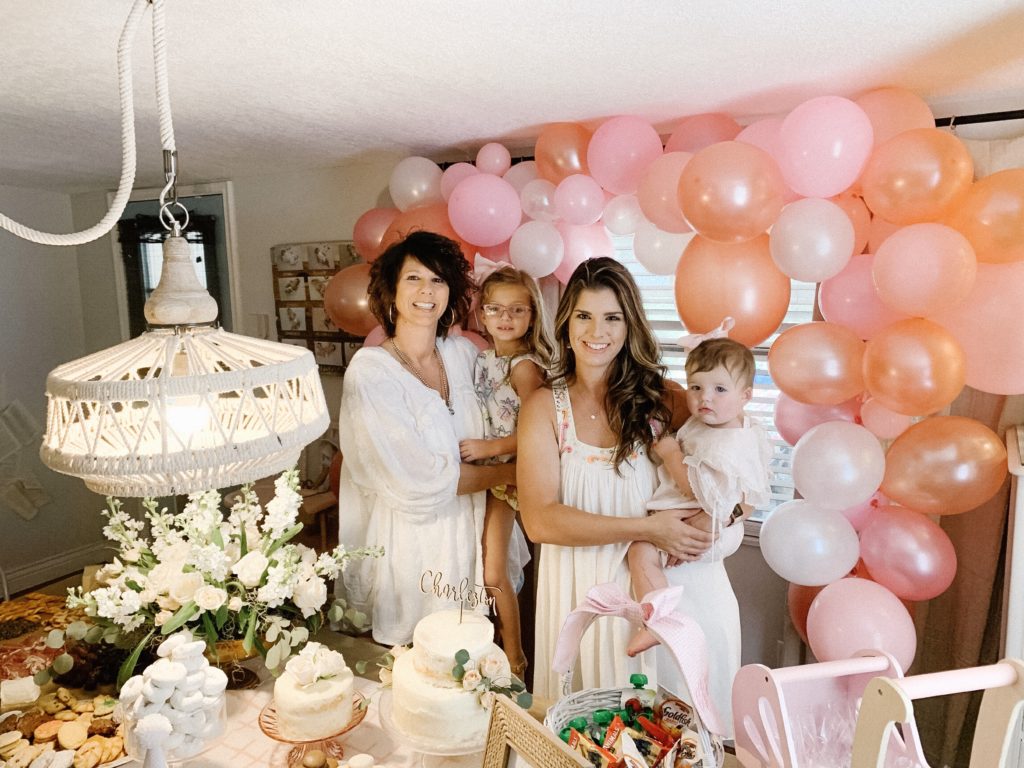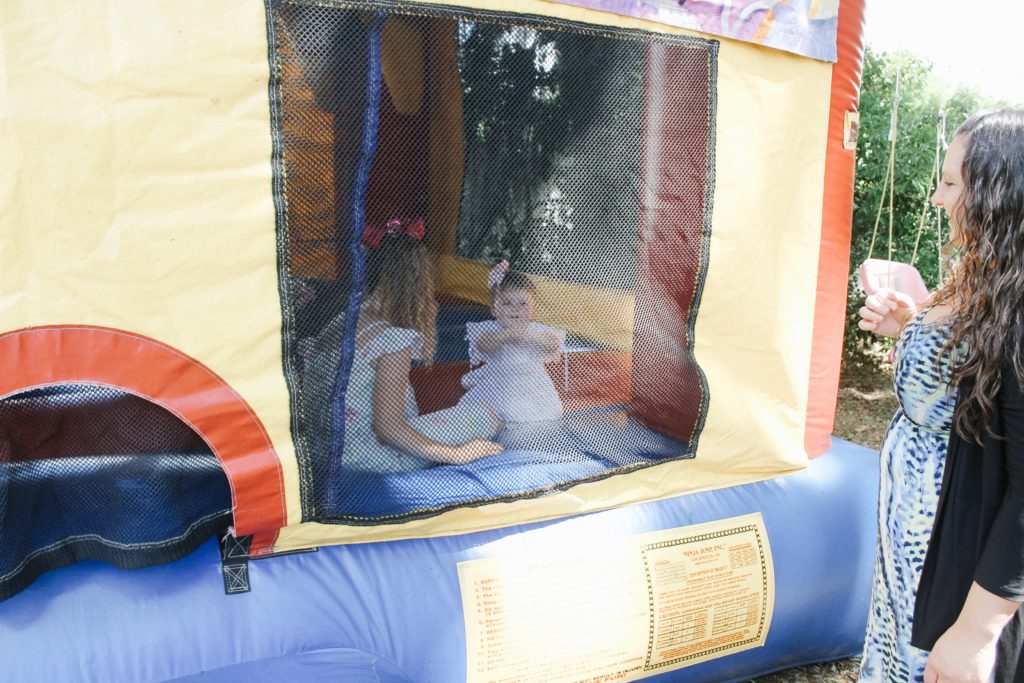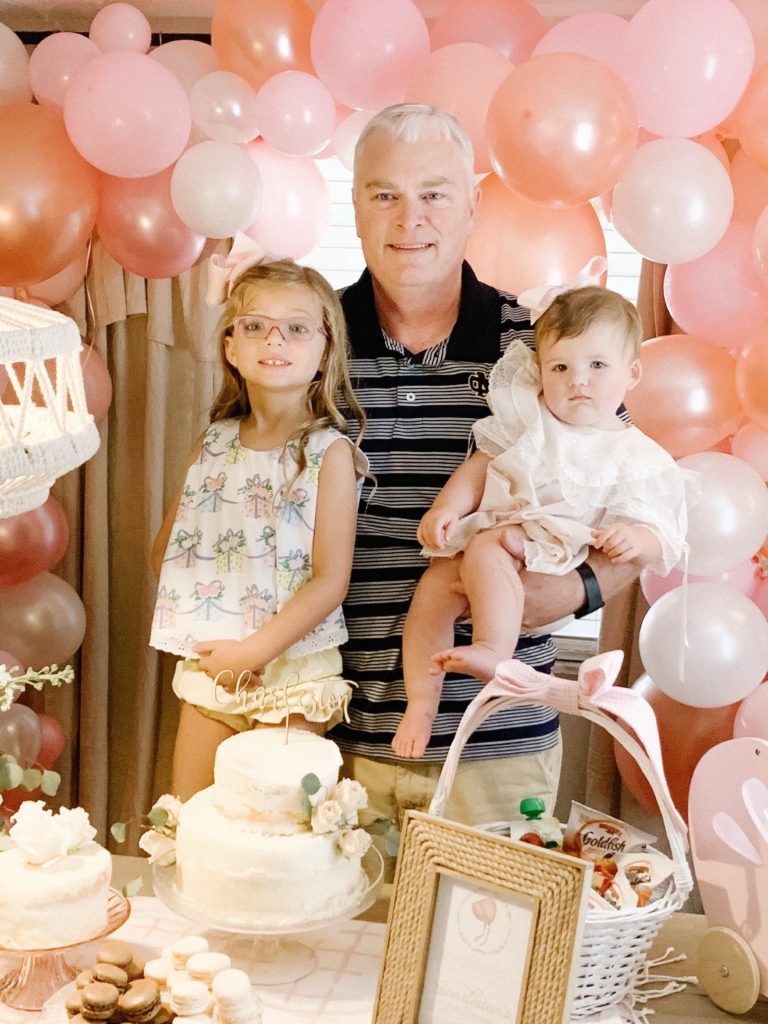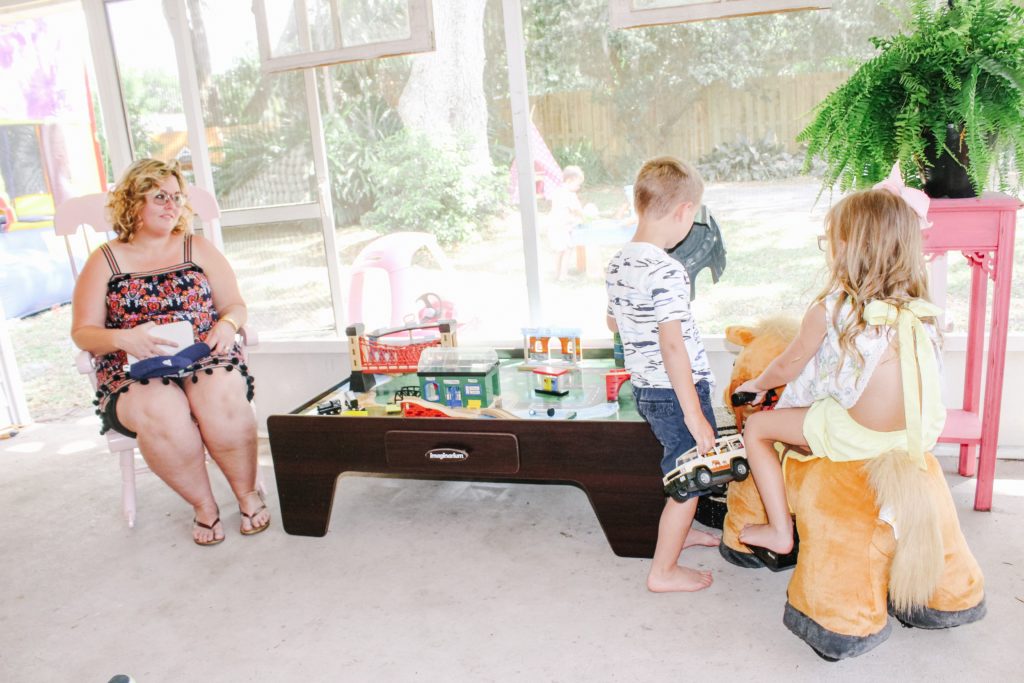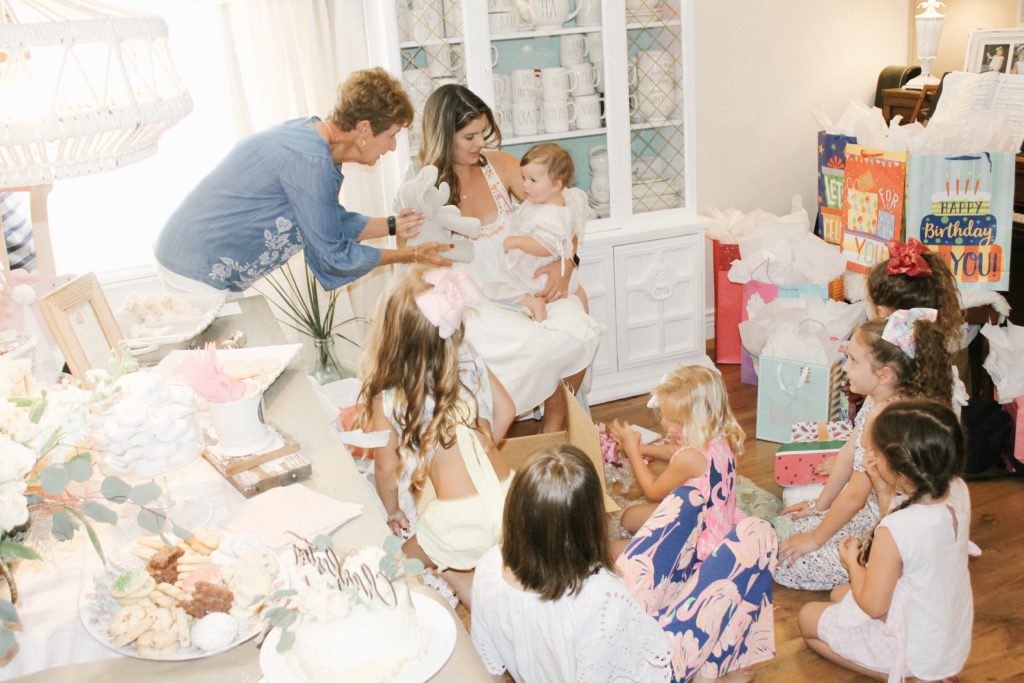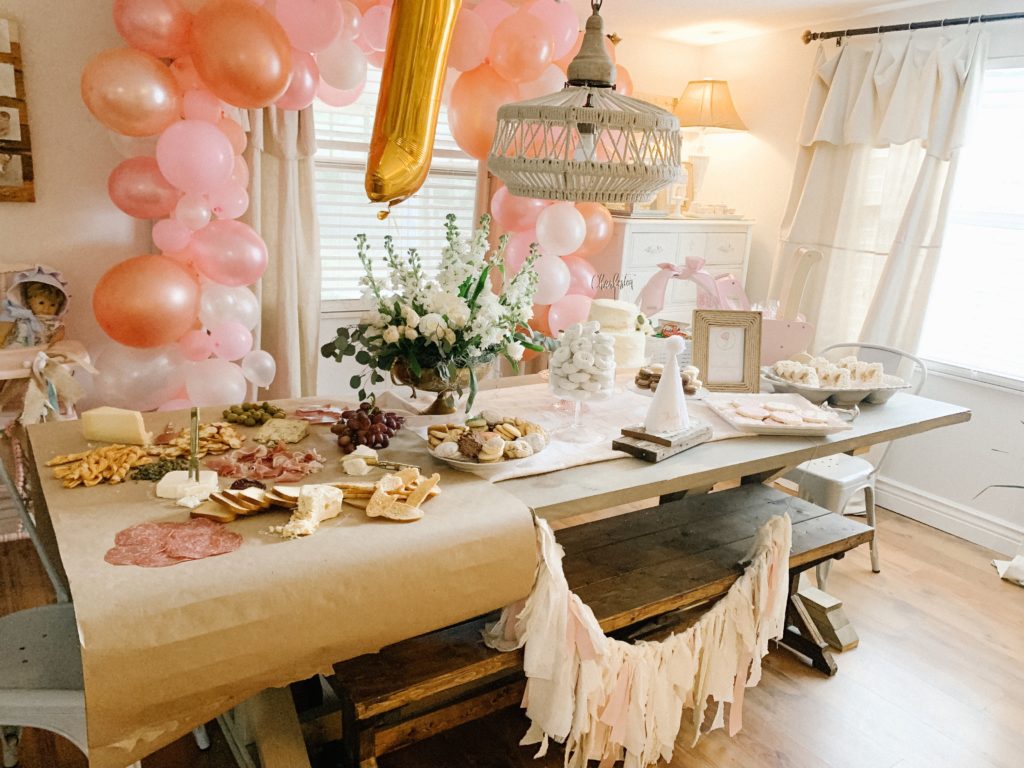 We are so thankful for everyone that helped us celebrate our girl (: I can NOT believe she is one!