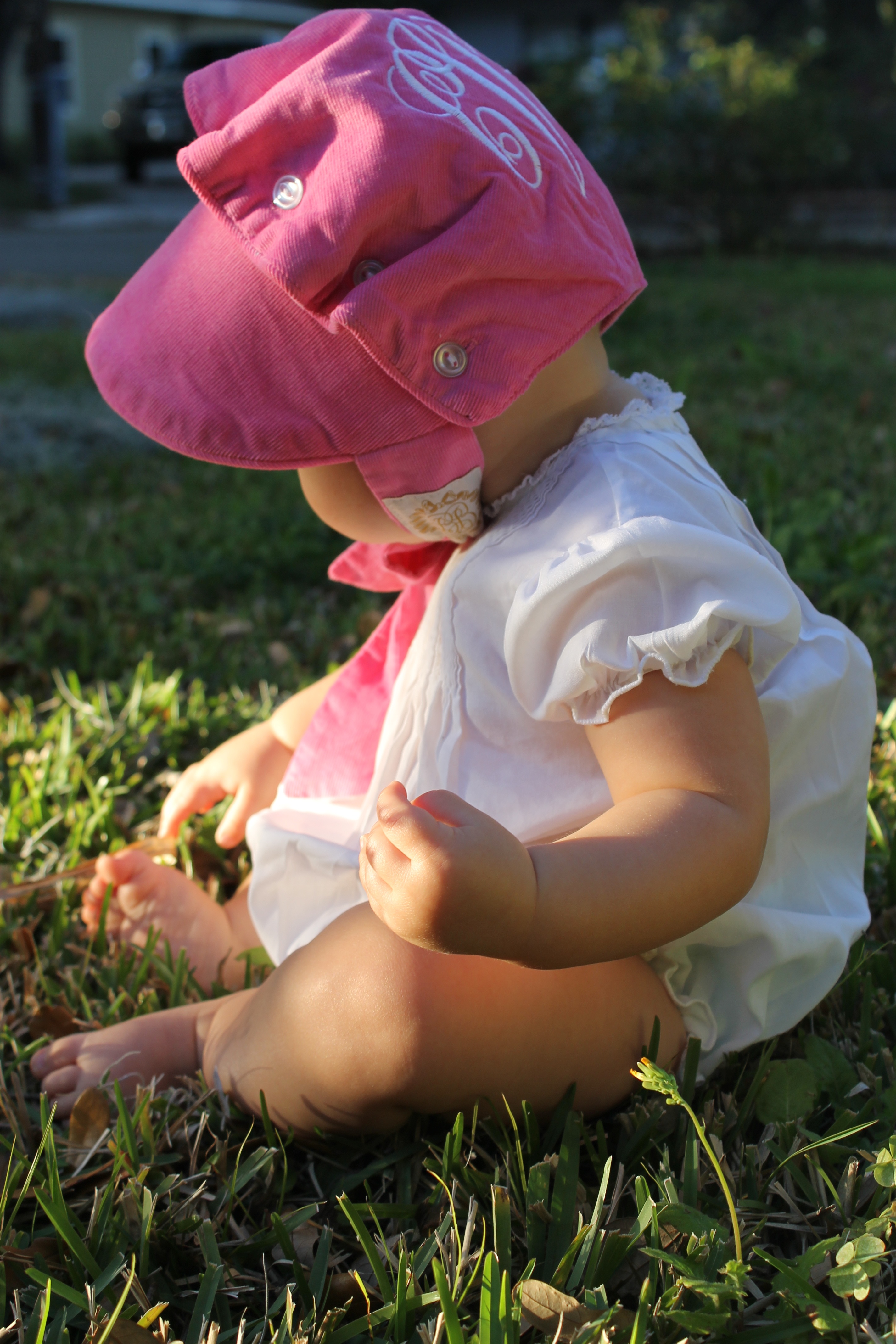 I could talk about this for days on end. We Southerners take pride in our appearance… Especially our children!! Growing up my parents dressed us to the nines!! Everywhere we went my 2 brothers and I were coordinated and looked like a million bucks. I had a bow to match every outfit I ever wore and they had seersucker suits and jon jons in every color. Of course now having a child of my own I have carried on tradition.
My mom kept EVERYTHING I ever owned.. thankfully! My baby girl has been able to wear everything from my vintage Feltman Brothers to Strasburg Lace…Who doesn't love a baby girl in a lacey dress or a bubble?! Another Southern must is obviously a monogram. On everything.. bonnet, bubble, dress,smocked into a dress, shoes, bows, bibs, you name it! We have worn out embroidery machines monogramming so much !! Everyone dresses their children this way, right?… WRONG!
"Why is she so dressed up?" " Where are you going?" " Why is her name on everything, don't you know it?" ….seriously people?
When I moved to Southern Florida 3 years ago I realized people don't make it such a priorty. While yes… Florida is the South, and there are a few people who don't fit into what I'm about to say but…. people do NOT dress their children like I'm used to….My husband is from an old Southern Florida family and he would want me to make sure and state that it's people who aren't from here aka" Northerners" who have retired down here and raised families 🙂 I get asked all the time "Why is she so dressed up?" " Where are you going?" " Why is her name on everything, don't you know it?" ….seriously people? No one knows what a jon jon is and obviously that a bonnet is a bonnet ( not a hat) ! They are only little once so dress your babies like babies! It's amazing to me that just being 13 hours away from my North Mississippi roots people are SO different. To each is own but we will continue to wear our bests.. Even if it's only to Wal Mart 🙂