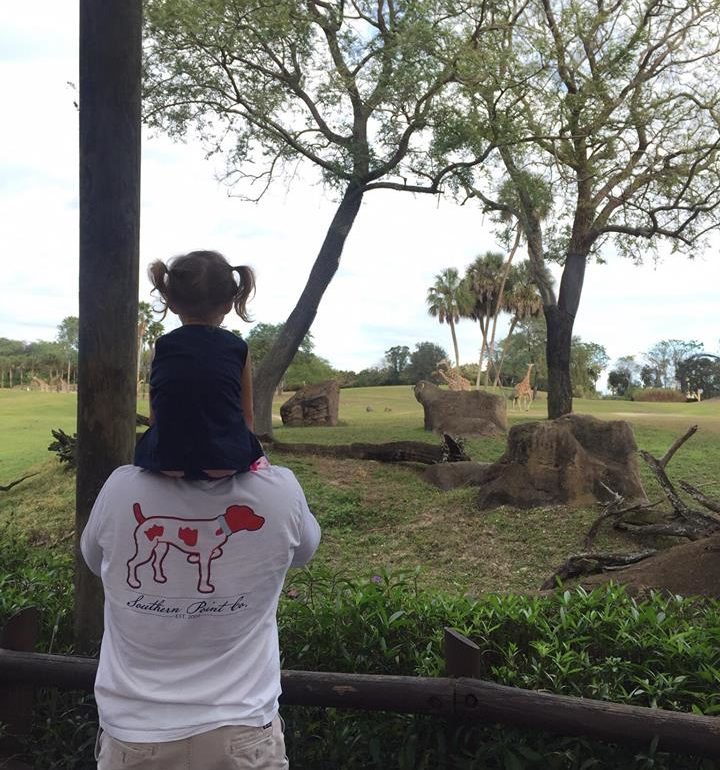 Busch Gardens has become our home away from home this last year! When we aren't at the park, it seems our daughter, Covington, is asking to go. The park offers something for everyone in our family and has become one of our favorites thing to do on a open weekend.
If you've got young children into animals – to say this little girl of ours is obsessed with animals would be a complete understatement – this is one park you'll want to attend. Between the multiple kid's areas and the animals, the little ones will have enough to do to make an entire day out the trip for the family. There is so much to do, in fact, Covington will have us bouncing all over the park from things she wants to do here and there. Parents with children know it's all about what they want to do- and the little ones sure do have a tendency to change what they want to do about as often as the wind blows, don't they?!
You'll leave the park with an exhausted child – full of fun memories for them to have those sweet, sweet dreams us parents love for them to actually go-to-sleep(!) and have.
For us parents and adults alike, the park's world-class roller-coasters are worth the trip alone, and the park is a great way to spend a date-day with your significant other as well.  If you're not into the roller-coasters,  maybe going on one of the offered safaris is more your style – you can even feed giraffes!! Combine that with a free-evening without the little ones and a few cold beverages and you're in for a good time.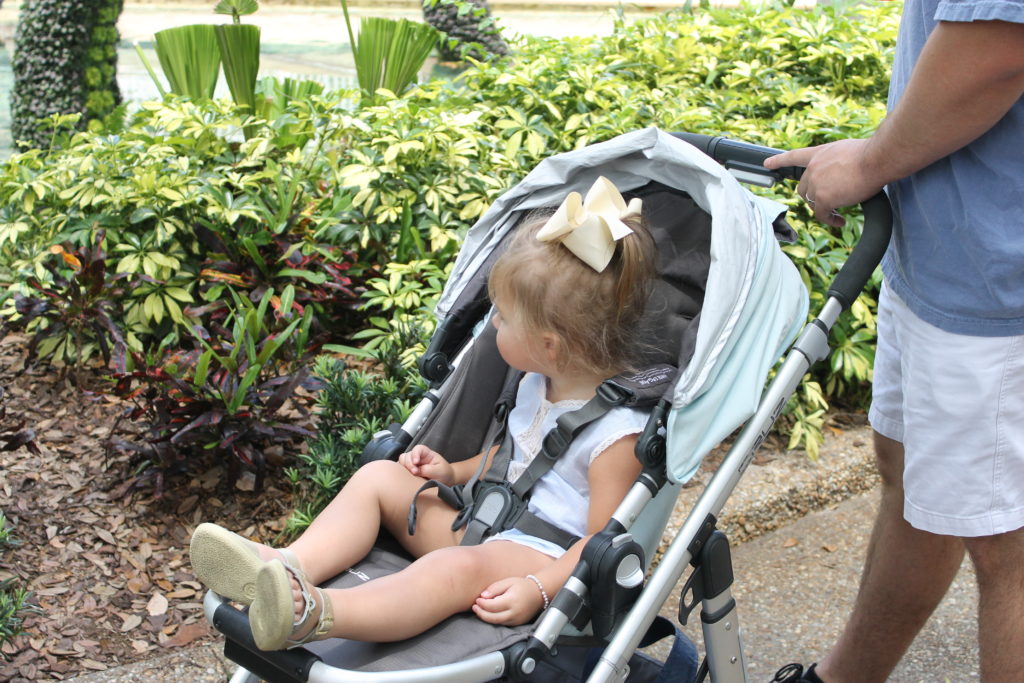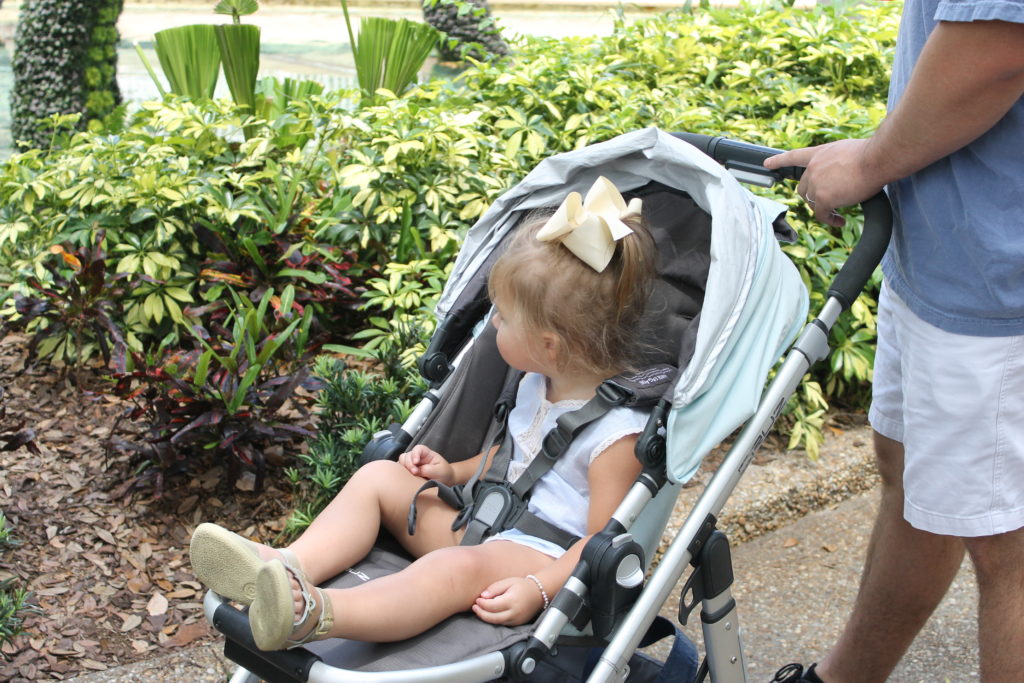 Checklist of what you'll need with the kids: 
Stroller
Sunscreen
Snacks (outside food or drink isn't allowed except for small kids)
Change of Clothes (if your kid is going in the water park area)
Towel
Backpack (proves useful when you need to park the stroller to all ride something)
Comfy Shoes – you'll definitely get a workout in walking around
Pancho ( For those surprise Florida rainstorms and sunshowers)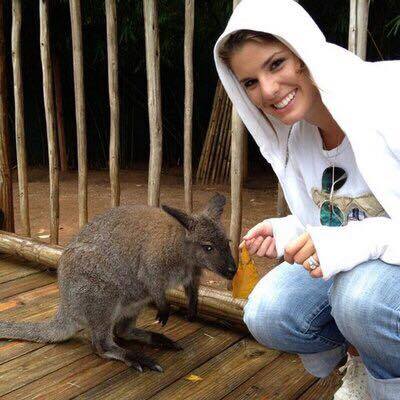 Useful Tips:
Use the child swap to ride the coasters if attending the park with children.
Go on a weekday during the school year to avoid large crowds, although the park is never over-crowded.
The Smoke House is our favorite restaurant offering hearty BBQ to keep you you moving.
Meet the Keeper times are posted at most of the attractions so you can learn more about the animals
If you are bringing a stroller, tell the parking attendant as you enter the parking lot and they will give you a preferred parking pass so you don't have to ride the tram with the stroller.
Serengeti Safari allows anyone 5 and up to take a safari though the wild life and hand feed giraffes (If you decide to do this book your safari ahead-of-time to guarantee a spot)
Walkabout Way is towards the front left of the park where you can feed the kangaroos. Don't miss it!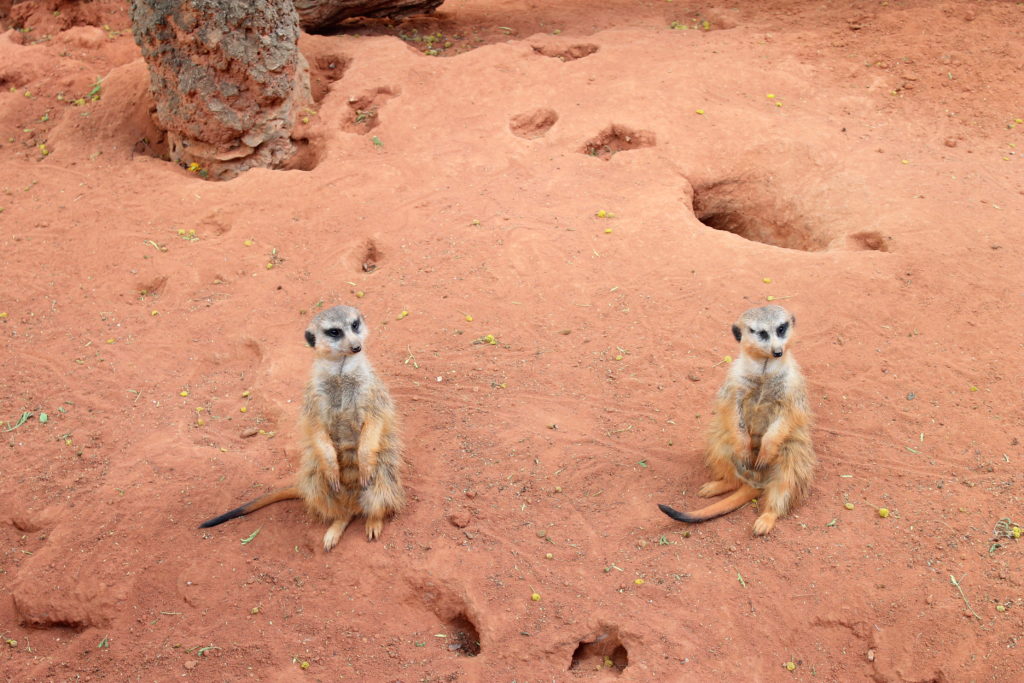 Our Journey This Past Weekend
After grabbing a coffee just after entering the park for my husband and I and a big bag of cotton candy for C, our first stop is always the alligators. They are the first animals you will encounter are you move towards the right in the park. We then made our way through the gorillas, lions, meerkats, penguins, giraffes – heck, you name it – and then we go into the small children's exhibit. It's probably Covington's favorite because due to the fact you can see baby animals and other small creatures up close and personal. Covington's favorite thing to do in this area is hand-feed the Flamingos!
Continuing in a counter-clockwise way around the park, you'll pass by a fantastic exhibit of elephants on your way to fun children's rides. Our little one enjoys the choo-choo train and carousel -but there's always fun airplanes and motorcycles for them to ride as well. Fun fact: if your child decides they absolutely hate the ride they are on, they will stop the ride and let them off.
Heading towards the back of the park, we usually grab a churro and make a stop in the back corner for the awesome water park for kids. During the summer it is worth going just for that for the kids to cool off. There is both an area for the younger children and an area for bigger kids in this area. I find myself a little jealous of all their fun – I'd like to get in it!
Our next stop after a towel and a change of clothes is onto what we affectingly call "kiddy land". The entire area is Sesame Street themed and is a playhouse/treehouse on steroids! Although Covington is not quite big enough for the tree house, she enjoys riding my husband on it none-the-less. Seeing him carry this two year old through an array of rope-bridges, stairs and tunnels is quite a sight! He gets a good workout in between carrying her and trying not to bust his you-know-what all while holding her.
However, Covington does get to have some fun in this area on the hippo water ride, the jungle-animal themed carousel, the swings and the broken-egg Ferris wheel.
One of the last things we pass on our way out of the park is a huge flock of Flamingos which Covington truly enjoys to watch. By this time she's usually asleep or on her way to dream-land.
Until next time…