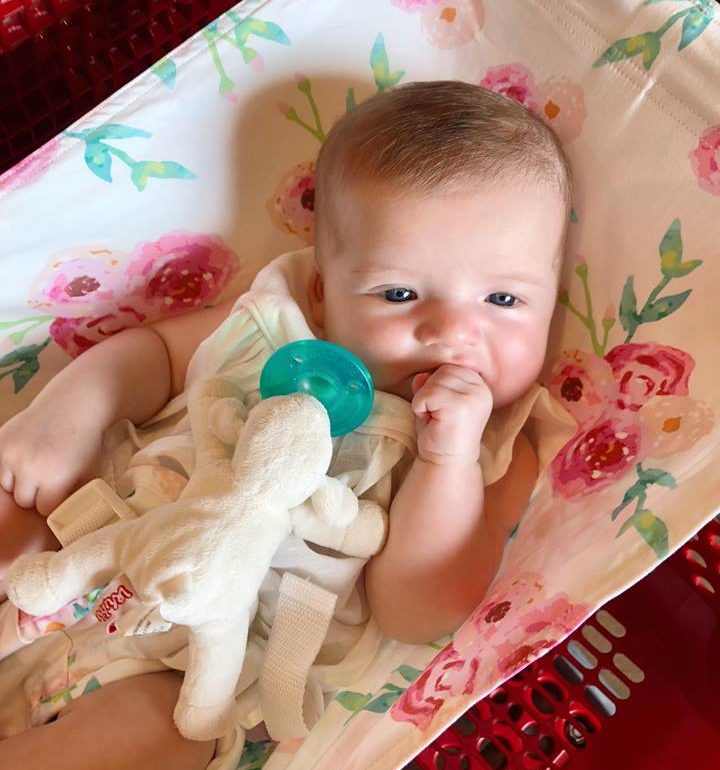 I remember before having Charleston, everyone acted to me like I wouldn't be able to leave the house for a while. Well, I had no fear. For the most part, both of them are pretty well behaved. However, everyone with kids knows that you can't control when the meltdowns will happen. Sign me up for anything that makes it easier to leave the house with them, because I am not about to sit at home (: I swear by all of these, and some I wish I had known about with Covington.
Carrier: I own all of these and I like them all for different reasons. For long durations, like theme parks, I prefer a more structured carrier. So I would pull out LilleBaby Complete Air Flow. It is breathable and is perfect for our hot Summers. My grocery store carrier is almost always the Solly Baby Wrap .For Charleston's size it is perfect and comfortable for me to put her in. For quick trips or around the house, I like to use a Ring Sling.She loves being in the sling because it keeps her close and you can keep it threaded so it takes seconds to throw her in it.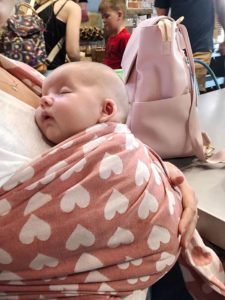 Double Stroller: Bugaboo Donkey Duo This is the double that I actually own. It is seriously so beautiful. There are so many different configurations and I LOVE it! I am not a fan of tandem strollers because to me they are much harder to push. Most people are concerned about fitting through door ways with a side by side, but this one fits through most standard doorways. This stroller is definitely an investment but it can be used as a single up to three kids and has endless customization options. The only bad thing I can say about this stroller is that the fold is pretty large. Other than that I am in love.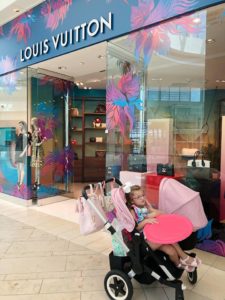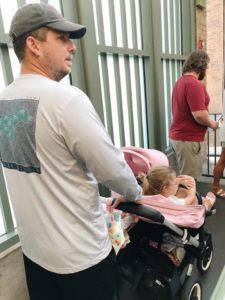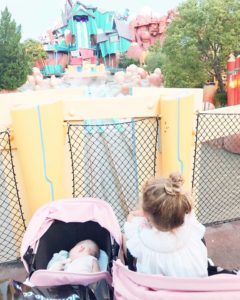 My second choice for a double was the Bumble Ride Indie Twin. It accomidates bigger kids and I have never heard of a person that doesn't like it. I still secretly want one of these two. I've turned into a stroller junky (:
Next is probably the most popular, the UppaBaby Vista. It is personally not my favorite because the weight limit on the second seat is very low and as I said, I don't prefer tandems. But I am including it because so many people love this stroller. My first stroller was the UppaBaby Cruz and I still love that stroller four years later. It has a small, compact fold and like the Vista, the Mesa car seat will snap right on. The Cruz can be used for two children with the rider board which is very convenient when you don't want to use a full fledged double.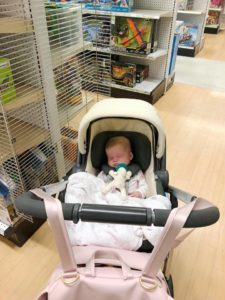 Binxy Baby: I did not have this with Covington and it would have been a lifesaver!! Especially with two! I would not be able to grocery shop with them if I didn't have this. With one riding in the front and putting her carseat in the bottom of the cart, I had zero room to put anything in. I can not go on about this enough. On top of it being so easy and convenient, Charleston loves it. It must be comfy because she almost always naps when I put her in it. If you read about my disastrous trip to Target the other day, I wouldn't have been able to finish my trip if it wasn't for this hammock. I fed her, strapped her in, and she snoozed the entire time and let me actually get my shopping done. It hangs across the top so you have the entire basket free to put whatever. As i already said a lifesaver for moms with a new born or more than one kid!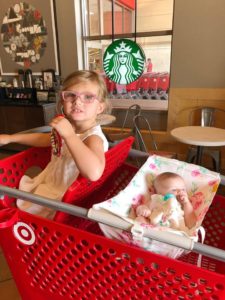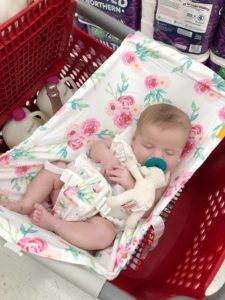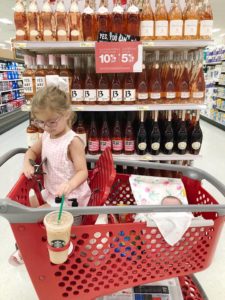 Backpack Diaper Bag: Being hands free is a MUST! I thought I was sold on the Fawn Design bag. After doing a little more research I decided on the Freshly Picked Diaper Bag. I couldn't be happier with it. I get compliments on it every day and I can stash sooo much in it and it still holds it shape. I have the color Blush and I love it so much I want to get it in Butterscotch too!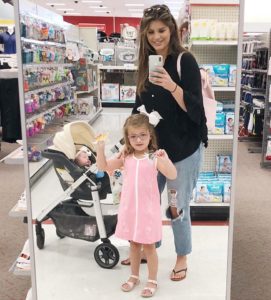 Spray Hand Sanitizer: Well it speaks for itself. Covington always wants to touch everything AND the baby. I am constantly spraying her and myself down with this.
Yeti Coffee Cup: Want to actually drink hot coffee?! Say no more!
I will continue to update this post if I find anything else everyone needs to know about. Please share your mommy must haves with me!!
*Some affiliate links are used. Thank you Binxy for gifting me this amazing hammock!