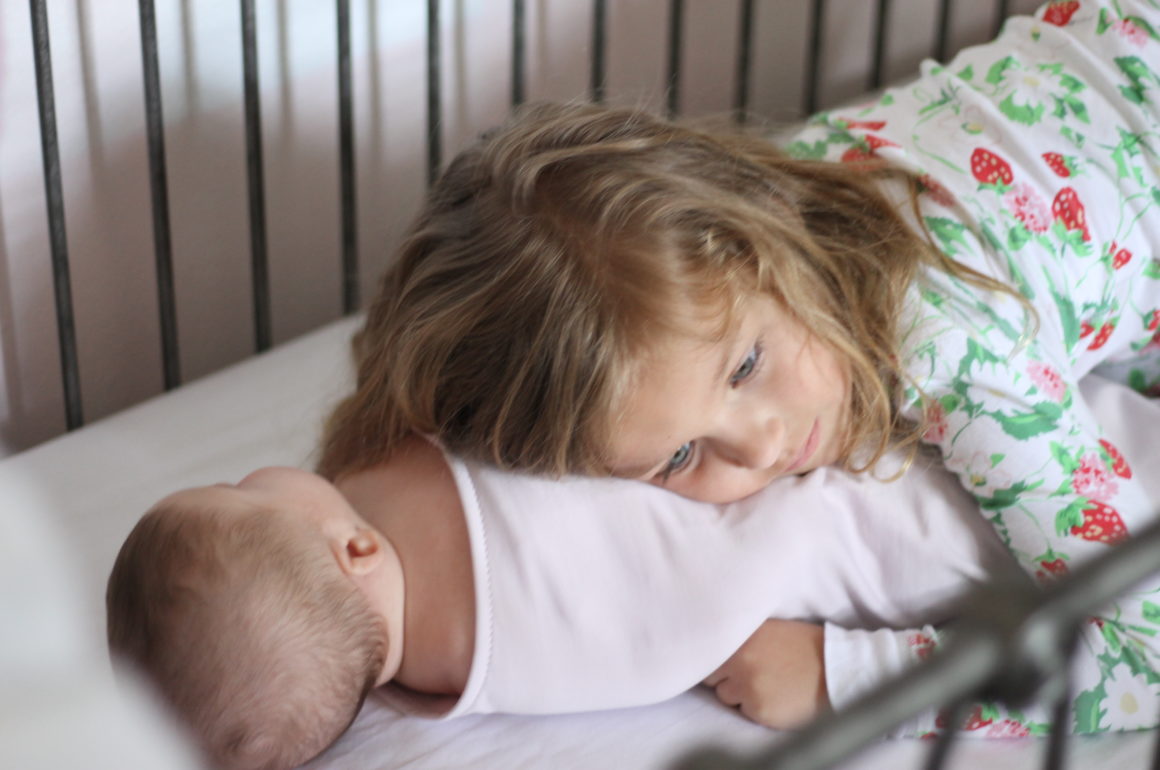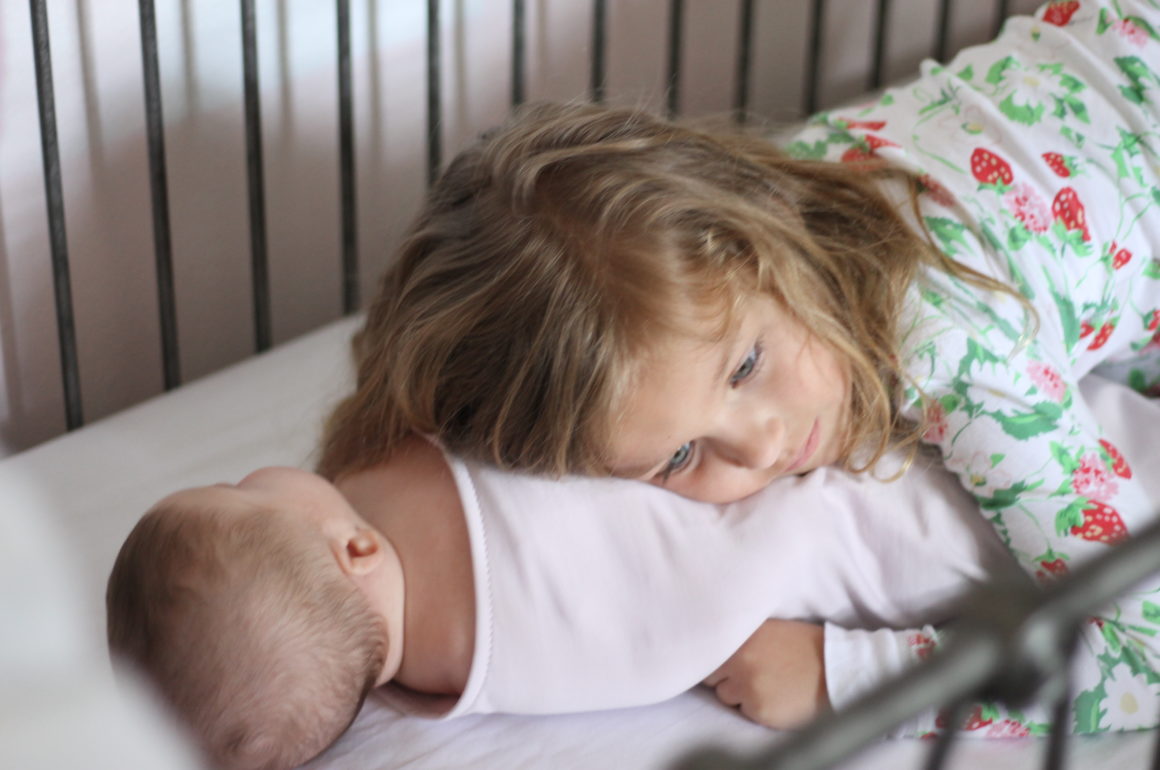 I can not believe eight weeks have already passed by. Time if fleeing, but at the same time, it feels like Charleston has been here forever.
I've gotten a lot of questions on how Covington is adjusting to her. I honestly could not have asked for her to be any better. I think it is in a girls nature to want to "mother" a baby. When I was pregnant she always told me that she was going to rock her, change her, sing to her and feed her. I was nervous about the transition because Covington has gotten all of our attention for the last three and a half years. She has been so great though. She wants to hold her constantly and is always telling me, " Mom, I love our baby." I am so happy they have each other, and I can't wait to see them grow up together!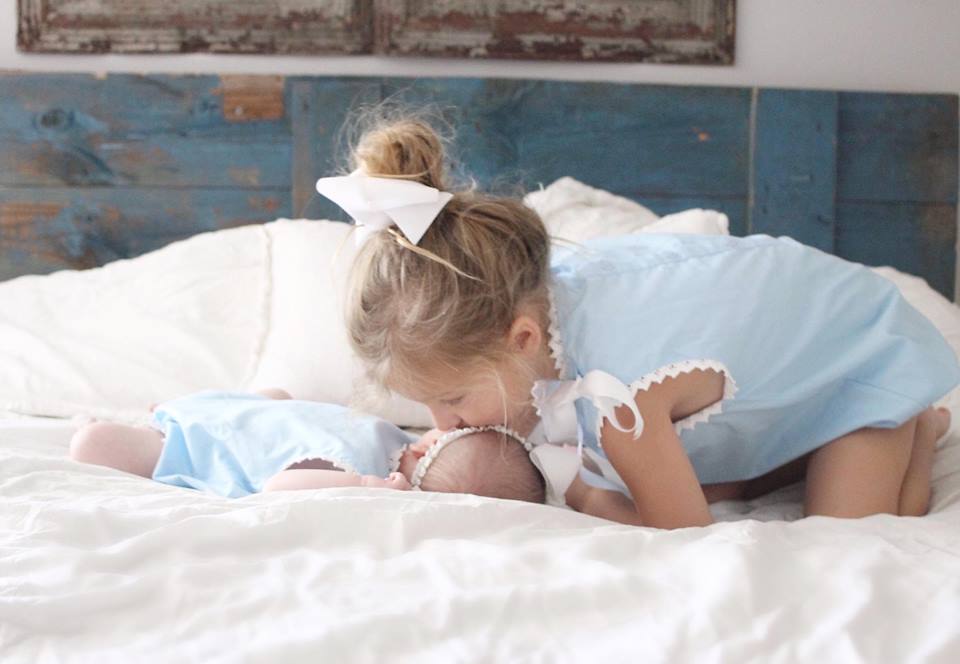 At Charleston's one month checkup she was already weighing in at 11lbs .5 ounce.  I imagine she's gained a few more pounds by now.  She is wearing size two diapers and mostly size 3m clothes! She has the most kissable cheeks ever and they've been about kissed off (: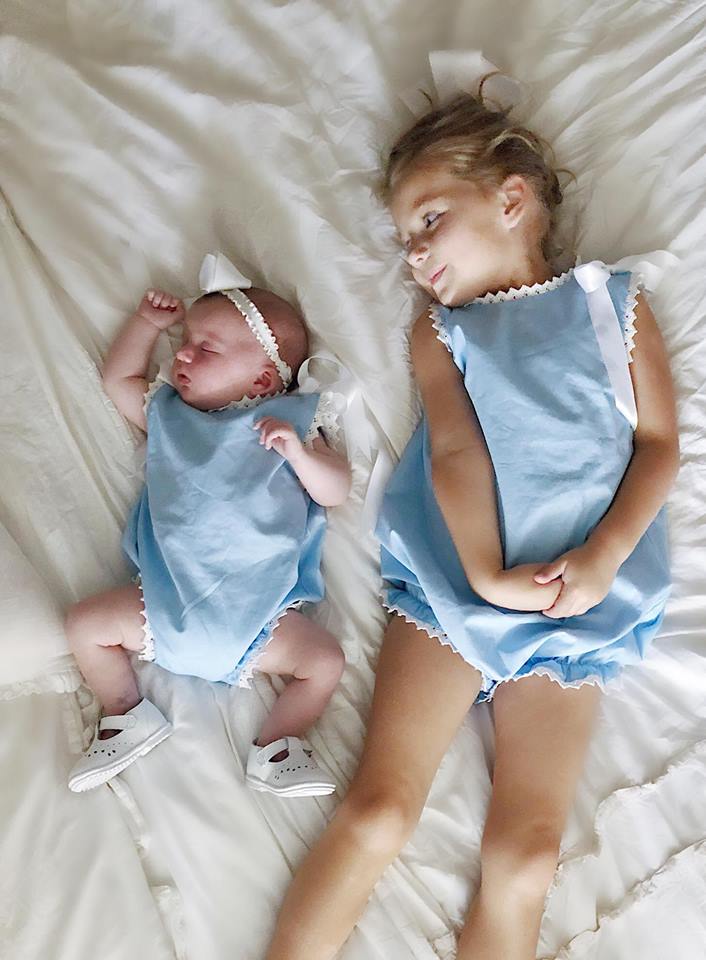 The most difficult transition to me has been lack of sleep. Anyone that knows us, knows that Covington has never been a good sleeper. She has finally gotten better now that she is almost four, but I was worried about having another baby that did not sleep. I have gone about it a little bit differently this time. I have actually put Charleston in her crib for naps.(I'm not quite ready to put her in there at night yet.)I swaddle her with her Ollie swaddle and she sleeps! I gave up swaddling Covington because she always broke out of them and I think if I had this swaddle, our sleep game could have been WAY different.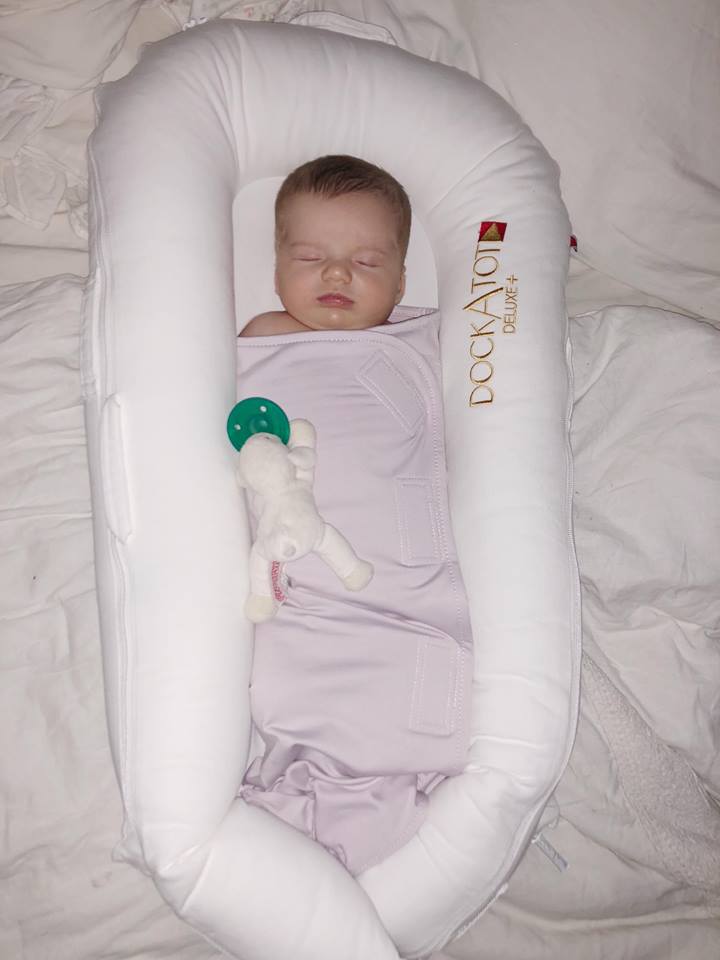 I am not a baby product junky this go around, but this is one product that I would recommend to new moms because it works. It was a winner of the best of baby awards by The Bump.
Both of my babes are so hot bodied that I would be worried about them getting too hot, but not with this. The Ollie is made out of a moisture-wicking fabric that reduces the risk of over heating. So, Charleston can be snug and safe in the swaddle and I don't have to worry about her getting too hot or busting out.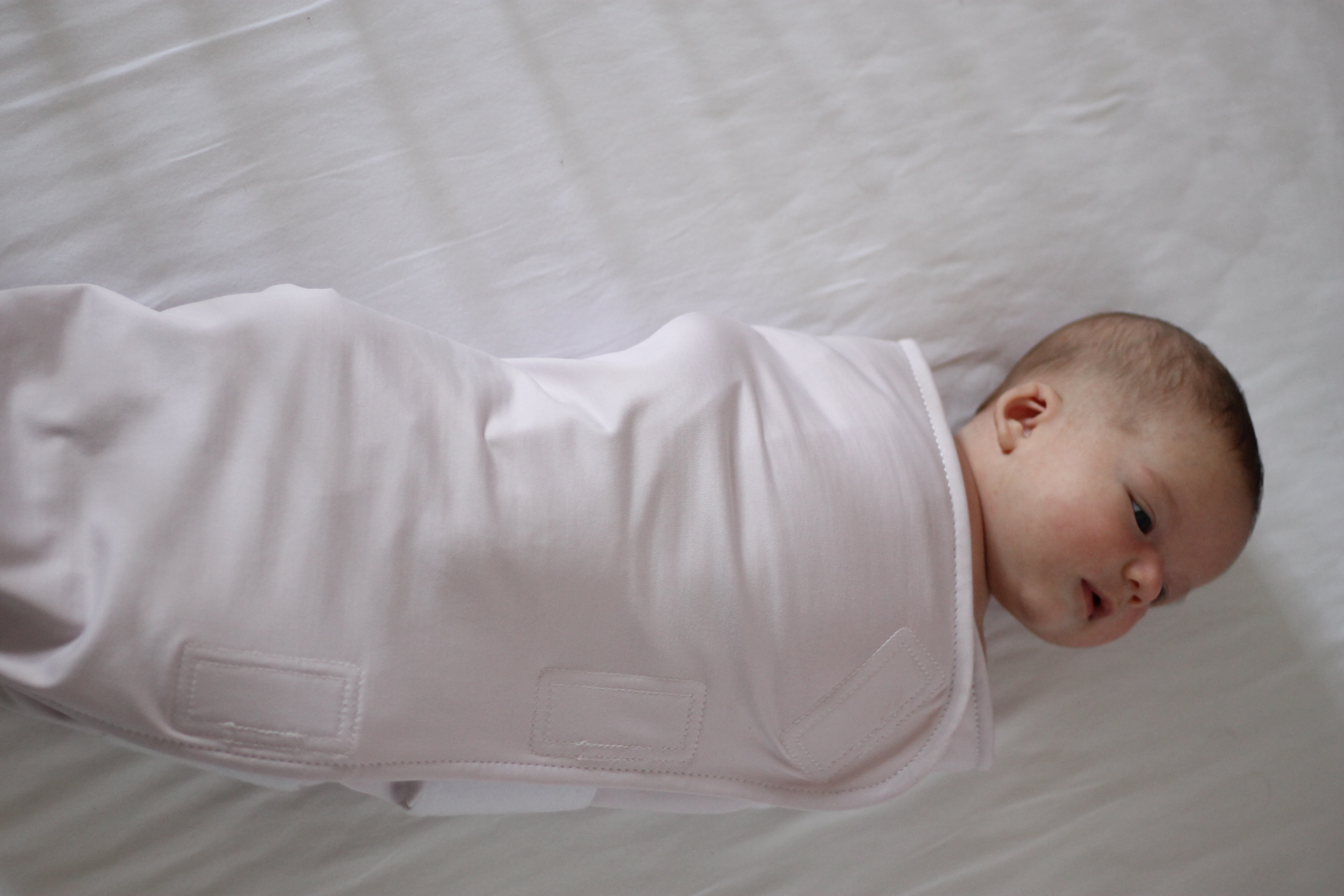 Here is a video showing how to use the swaddle. It is so easy to use! I hope it helps a sleep deprived mama out there!
We are still adjusting to our new normal but I couldn't be more grateful for my little family. I am still waiting on my pictures from the hospital, but I have Charleston's birth story already typed up. Hopefully I can share it, along with her beautiful announcements, within the next week!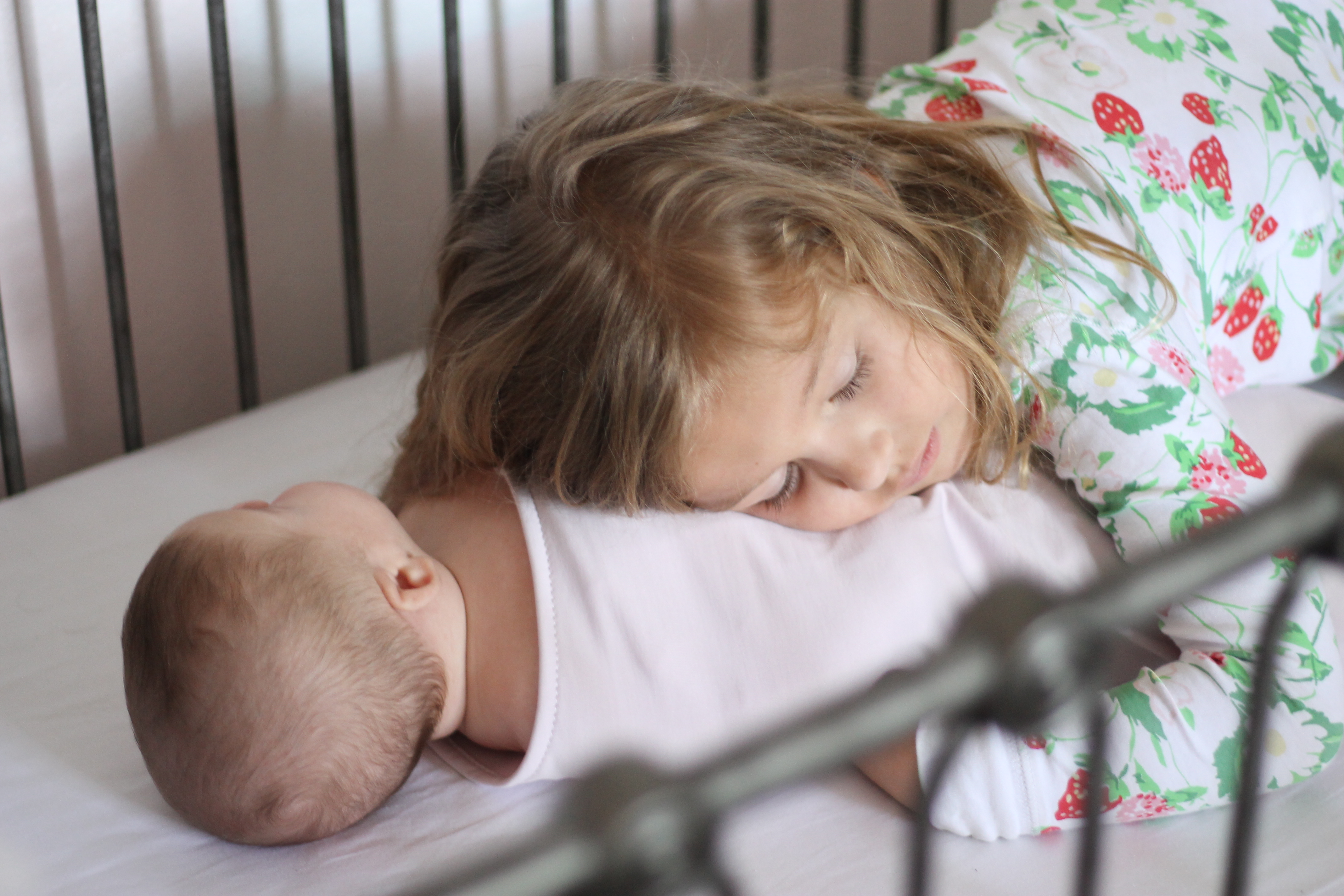 *thanks to Ollie World for gifting me this swaddle.