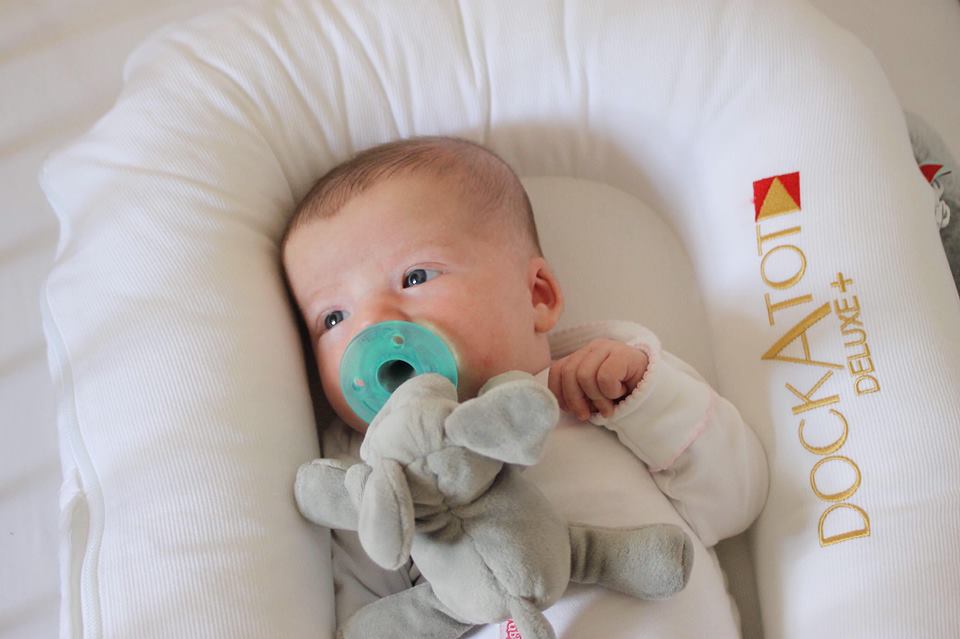 I know you've seen it everywhere and probably heard everyone talk about it. The DockATot. Well you are going to hear about it from me too. I can not say enough good things about the DockATot. There is a reason it was the number 1 baby registry item of 2017. Charleston is a month old and I have used it almost every single day since we got home from the hospital. If I had to pick one must have baby item, this would be it. So many people sang their praises about it to me and I was so excited to try it. Well, I can whole heartedly say that it has been the best!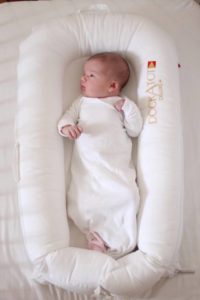 During the first few months, like a lot of moms,  I want to be close to my babies. With the DockATot I can do that while sleeping, cooking, cleaning, playing with Covington, or being in any room of the house. I literally pick it up and take it with me everywhere.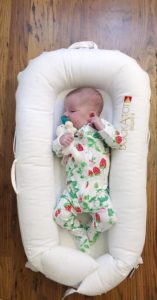 Charleston feels snug and secure in it and she sleeps like a dream.It is amazing for co-sleeping. I know co-sleeping isn't for everyone, but I sleep better with my baby right beside me. I like that I can roll over and check on her and know that she is perfectly fine. Also, we travel to MS a lot and this will be so easy to take with us and use in any bed. Right now, we are obviously using the smaller size, the Deluxe, that will last until she is around 8 months old. When she outgrows this one we will switch to the Grand, and it will hopefully give us a smooth transition to her own bed.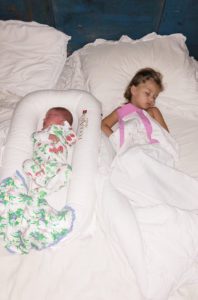 If you have watched any of my stories on Instagram, you know that I use the DockATot as a lounger/tummy time mat too. I lay her close to me while Covington and I are playing and we don't miss a beat. I know I am sounding repetitive but y'all I really love it!
I have already washed and changed the cover too. Because I have drug this thing around the house, it has gotten dirty and it was just like changing a pillow. I'll link a tutorial here on how to wash and change the cover. There are also several super cute covers to choose from if you want to have extras (:
So, for all of you that have messaged me and asked me if it's worth it and if you need it…the answer is YES!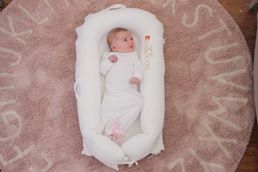 * A special thanks to DockATot for gifting me this product. But as always, all opinions are my own.