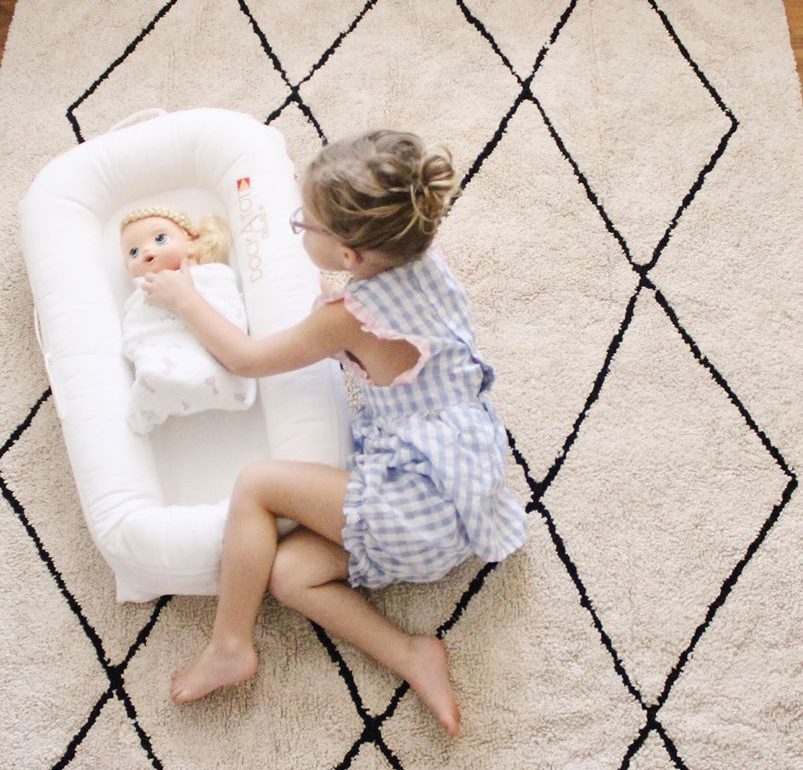 I struggle with rugs in this house. I can not begin to tell you how many I have thrown away. I have two dogs that go in and out of the dog door every day and you can imagine how dirty it gets in here. Plus a 3 year old and a husband that are known to make a few messes. I have always wanted nice rugs but it is just not practical for me to have them.  I have looked at a rug for our living room a hundred times and I just can't make myself pull the trigger, because of the obvious.
Spot treating a rug can only make it so clean. Of course, I love the light colored rugs which seem impossible. I have been known to throw non washable rugs in the washing machine which isn't good for the rugs or the washing machine.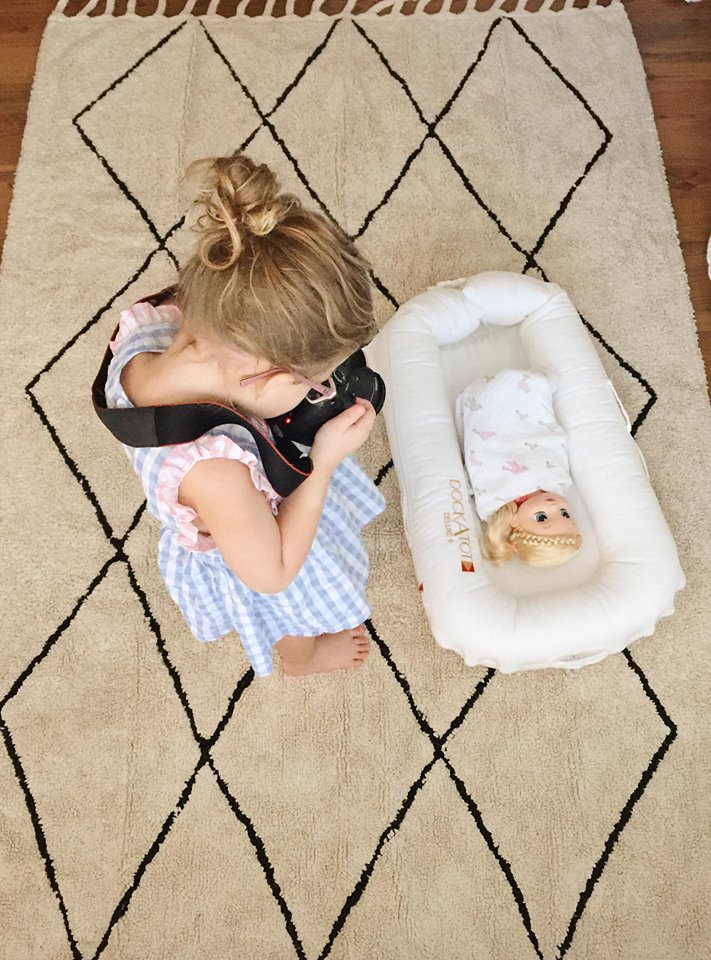 Well, I think I've finally found a solution. I just got my first Lorena Canals Rug about a month ago and I am obsessed! Anything that will fit into my washer and dryer, and is safe to wash…sign me up!!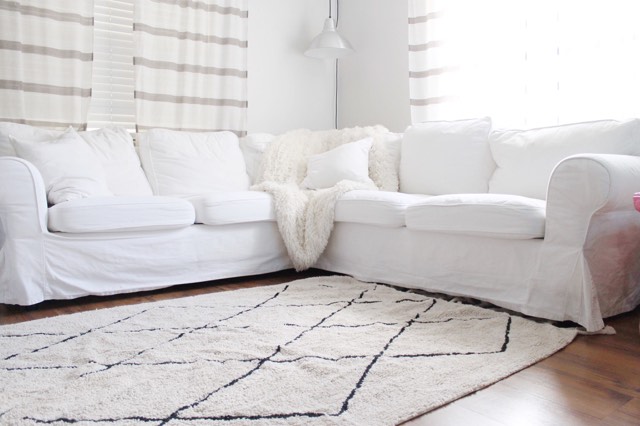 And yes, I have already put it to the test. It has been washed three times already. Yeah, I guess we are that dirty. Thanks dogs…It very easily fits in our front load washer, even being a decent size. We got this one and it's  a 4′ 8″ x 6′ 7. They can also be dried on low heat! So, no need to haul a soaking wet rug outside to dry.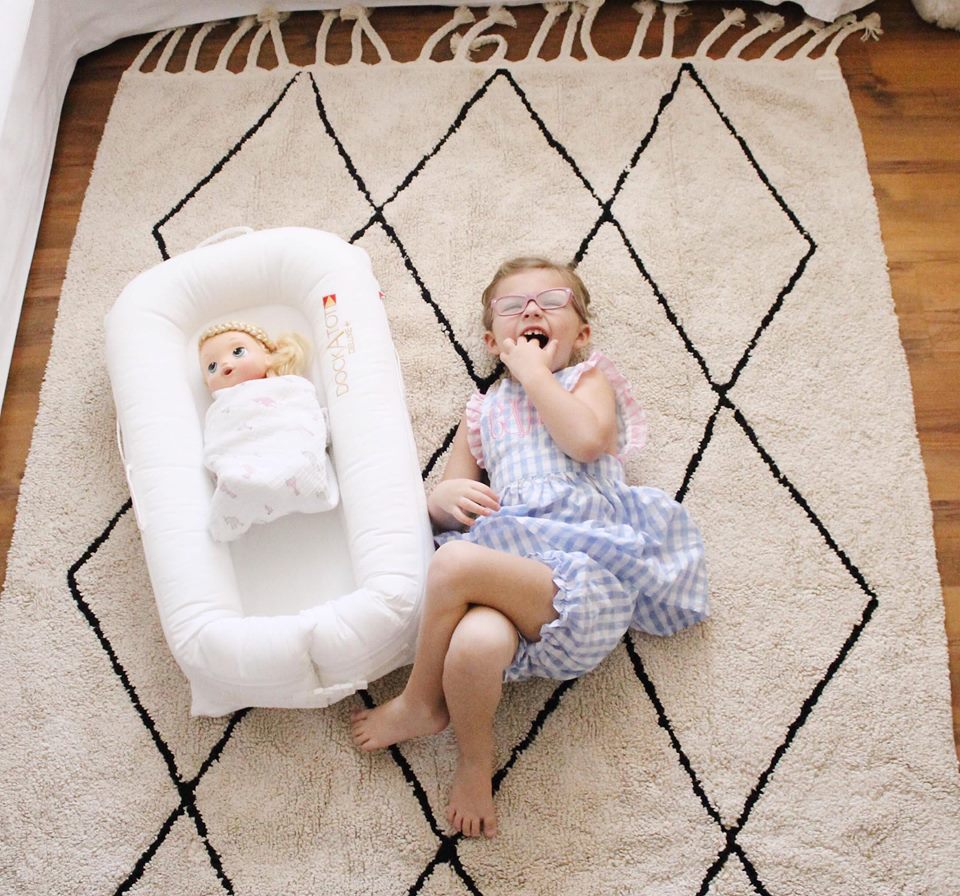 As you can tell, it's definitely a hit in this house. It's so soft and each rug is hand made and proceeds from each sale provide schooling for children in India! And because I can actually wash this, I won't feel bad letting the new baby roll around on it (: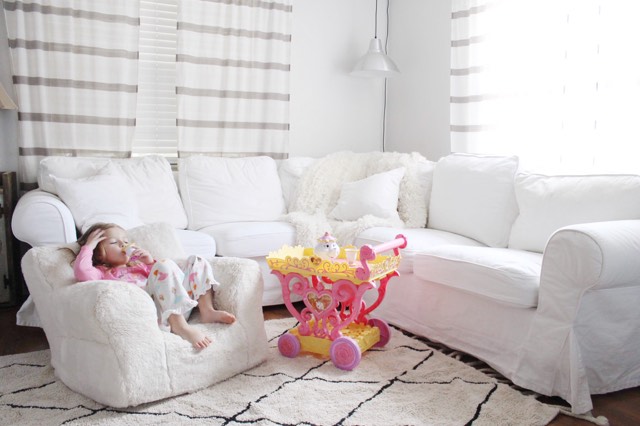 I have already picked out a few more for the rest of the house. I absolutely love this one and this one for a little girls room. I can't wait to get one for Covington and baby sister's room! Lorena Canals, I am hooked for life!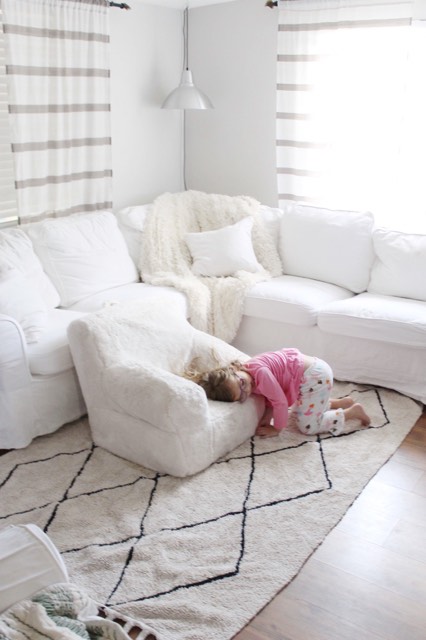 *A huge thanks to Lorena Canals  for gifting me this rug!