Ok, I know you've seen it EVERYWHERE. The Nordstrom Sale is almost here!!!! And yes, it's worth all the hype. Early shopping starts for card holders tomorrow, July 13! Don't have a card? Don't worry your time is coming in the next week.
What is it?
New clothing for the upcoming season is around 40% for about 4 weeks before going back to regular price.
Being that I live where it stays hot year round, I look for pieces that can be transitioned from hot to those rare cooler days we sometimes get.
When is it?
Early access starts for Nordstrom card holders tomorrow, July 13 and goes through July 20.
Sale is open to everyone Friday, July 21 and goes through Sunday, August 6. 
What to buy?
Any big ticket item you've had your eye on, this is your time to save BIG! A nice bag, boots, jacket, jewelry you name it. This is the time to buy because they will resume to normal price when the sale is over. It's easy to go bananas when you see so many great things at great prices, so setting a budget and making a list is important.
What am I buying?
Outerwear. I need a new jacket because p.s. we won't be living here this Winter. (Stay tuned for more on that later.) Cold Shoulder sweaters, tie front blouses, capes, and a new pair of boots.. ahh I could just keep going forever. Also, Nordstrom has an awesome return policy so if it doesn't fit, send it on back.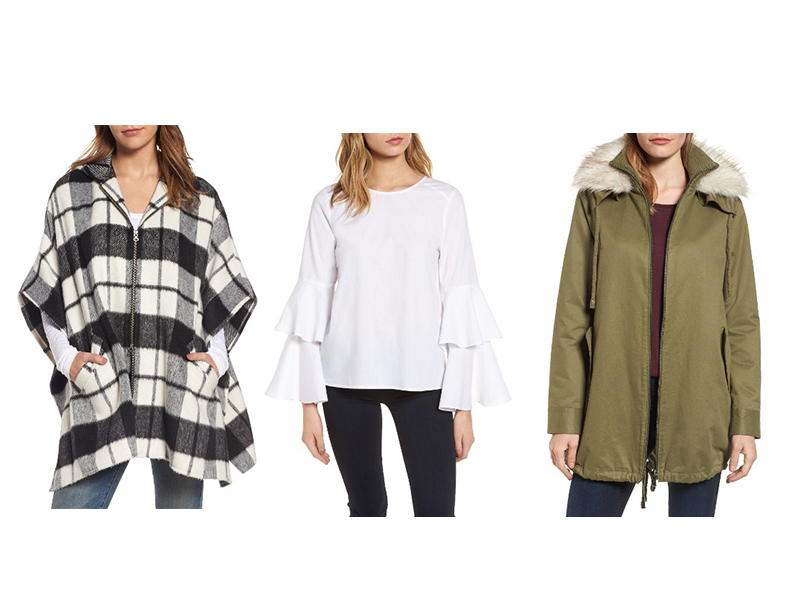 A few things I'm gonna need (:
I will be posting some items throughout the night when they go live. Also, I am heading to the store in the morning for a try on session. So, stay tuned for my must haves!!