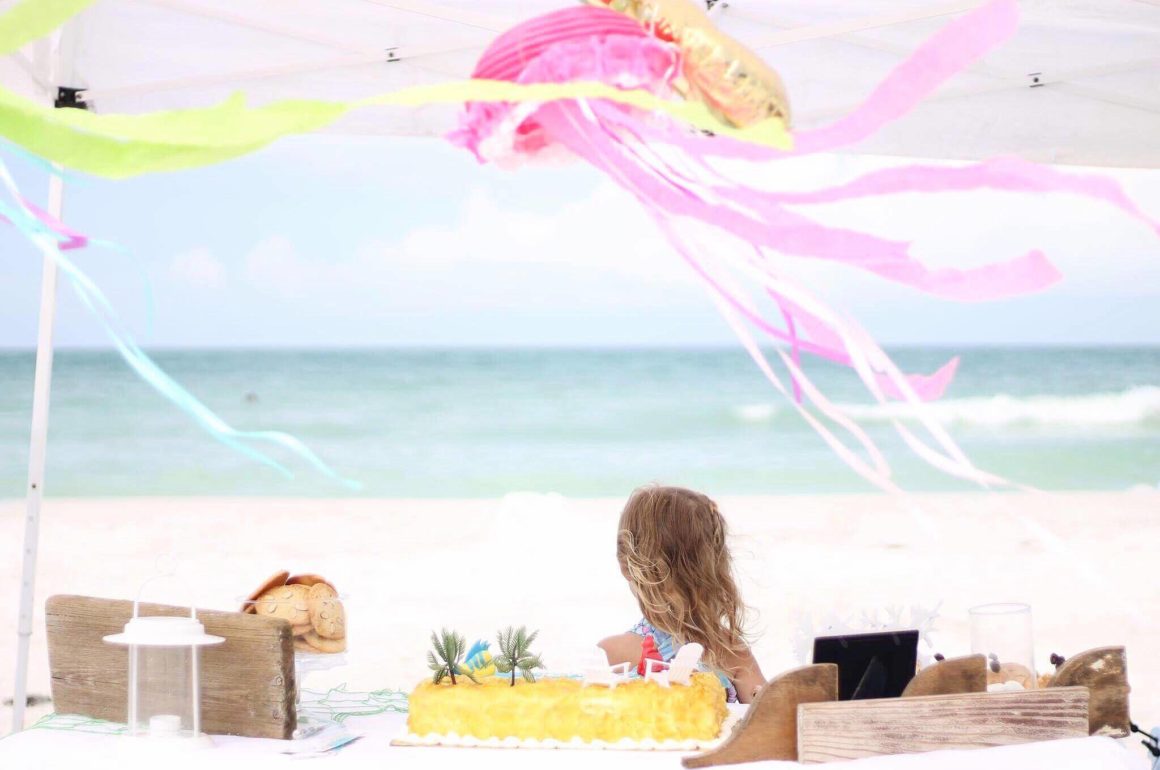 With a birthday in June, outdoor parties require either a pool or the beach. So, when C requested an "Under The Sea" party the beach was the obvious answer. We invited a handful of her little friends and kept it super small and simple. We set up a few tents, threw out some sand toys and that was that. It was the absolute perfect day! She had the best time and is already asking to have another one next year.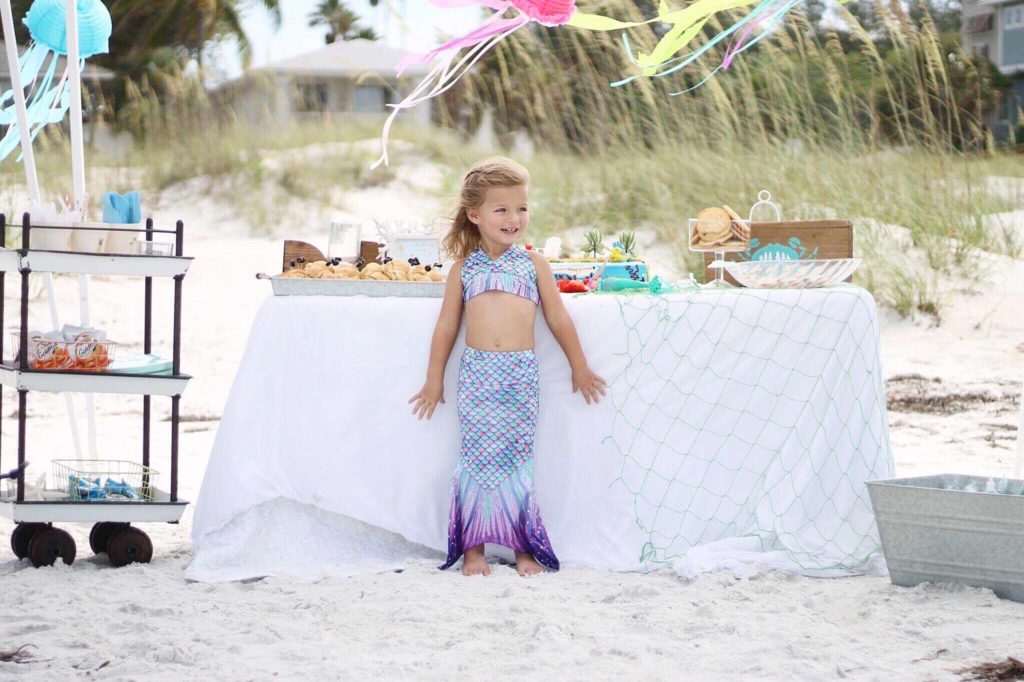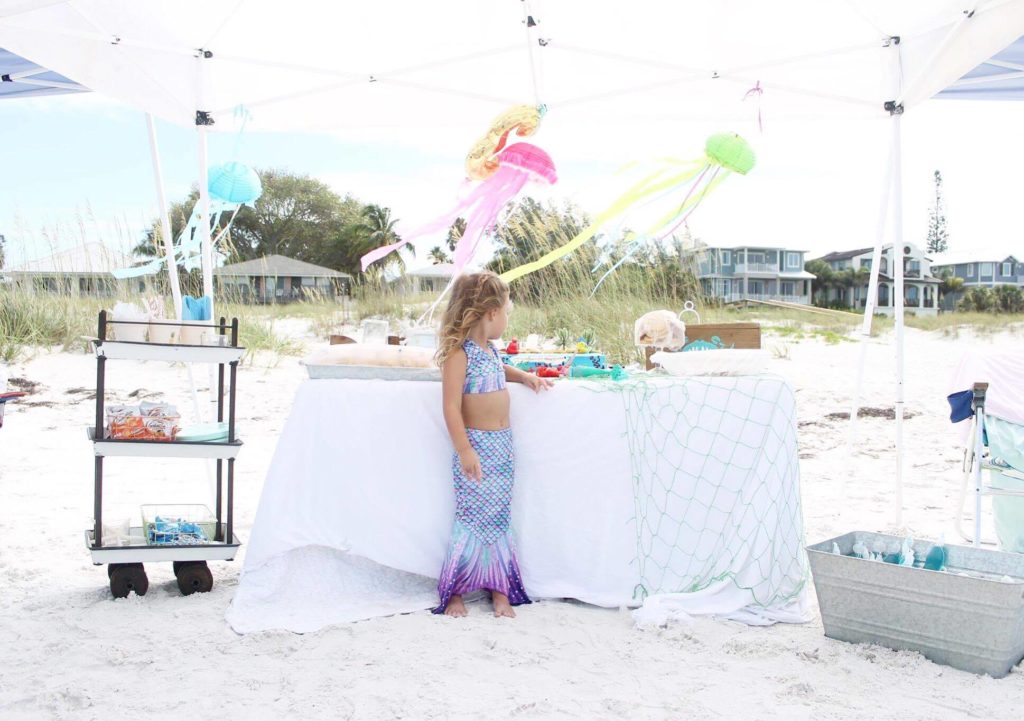 We made these jellyfish* a few days before her party. They pulled everything together and were SO easy to make. (I will pull the tutorial at the bottom!)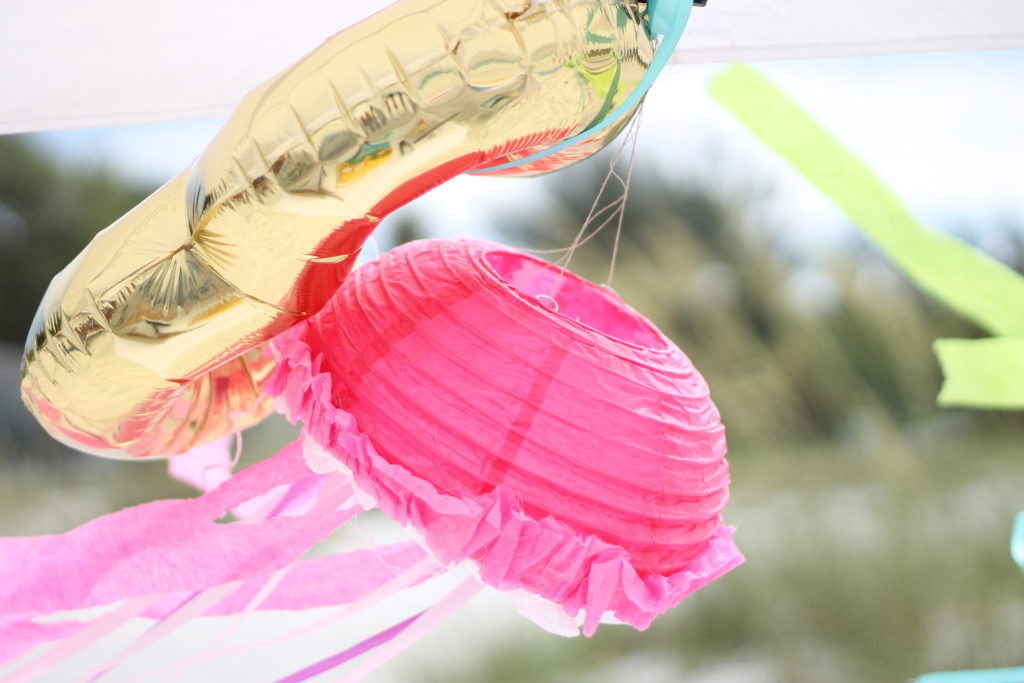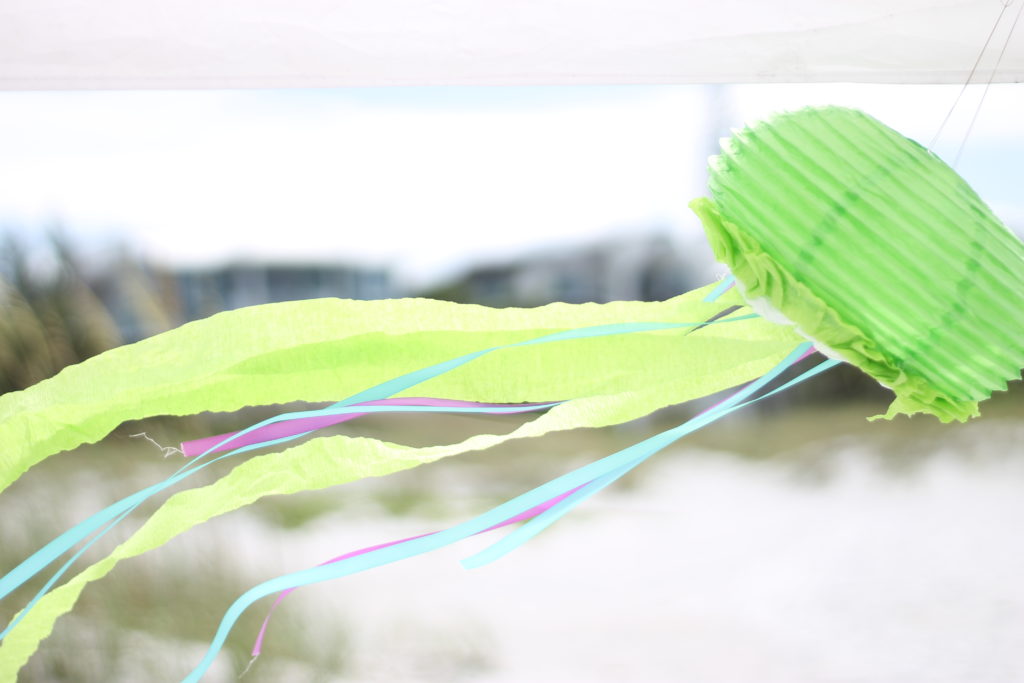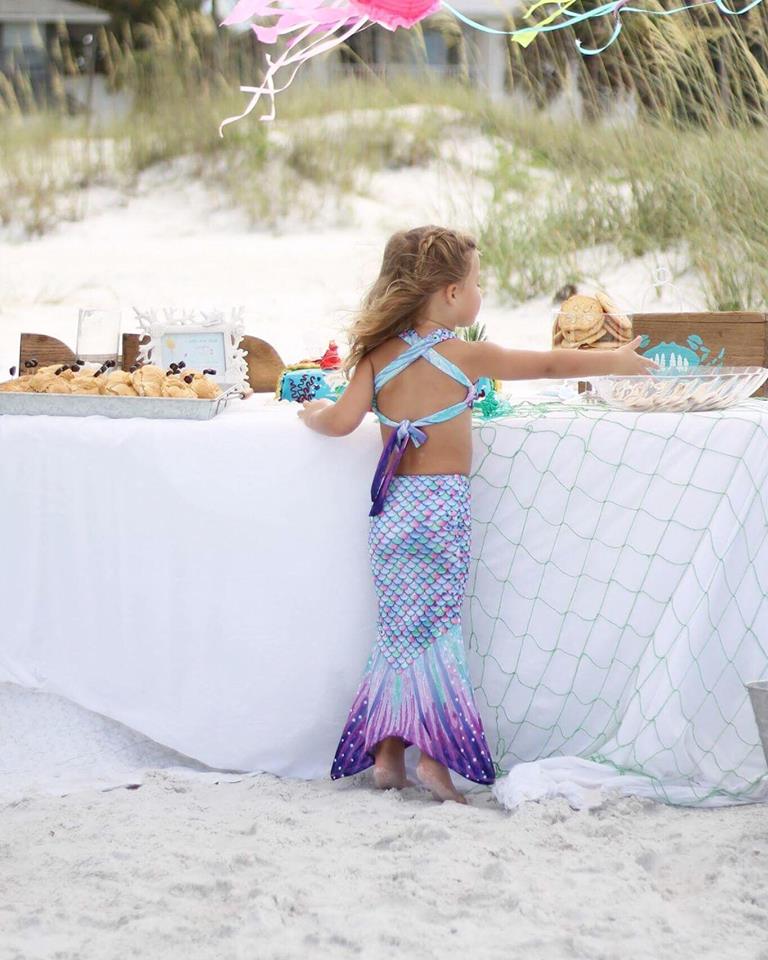 I found this little green fishing net at the dollar tree and I pulled out the old and trusty shabby chic comforter and duvet and used them for the table cloth. I also threw out a pink quilt for the kids to sit on.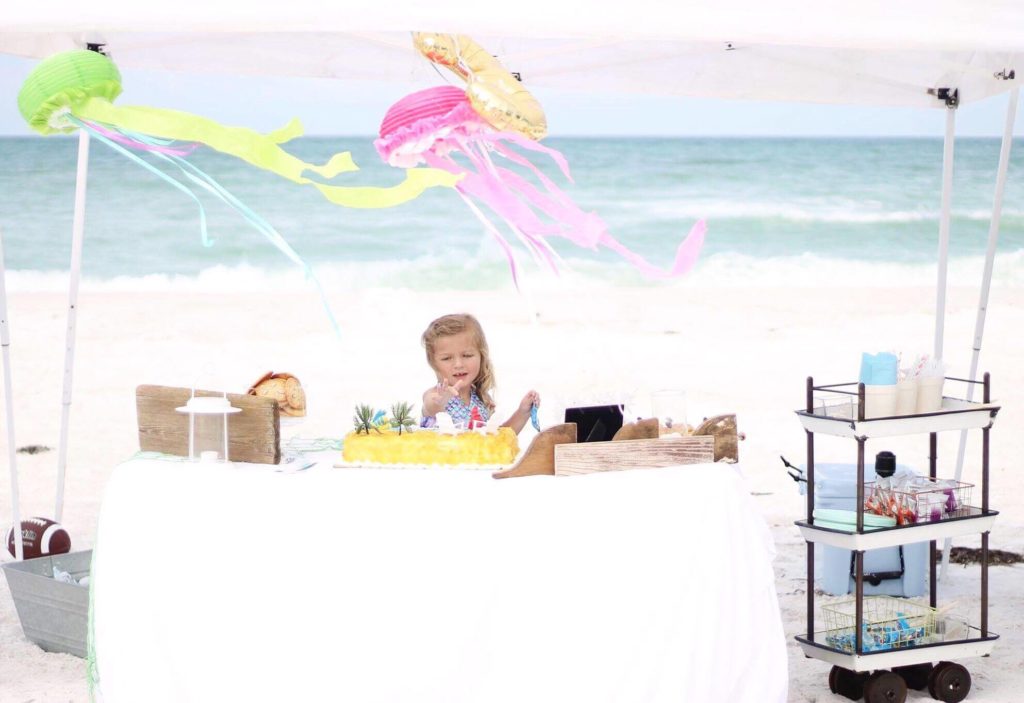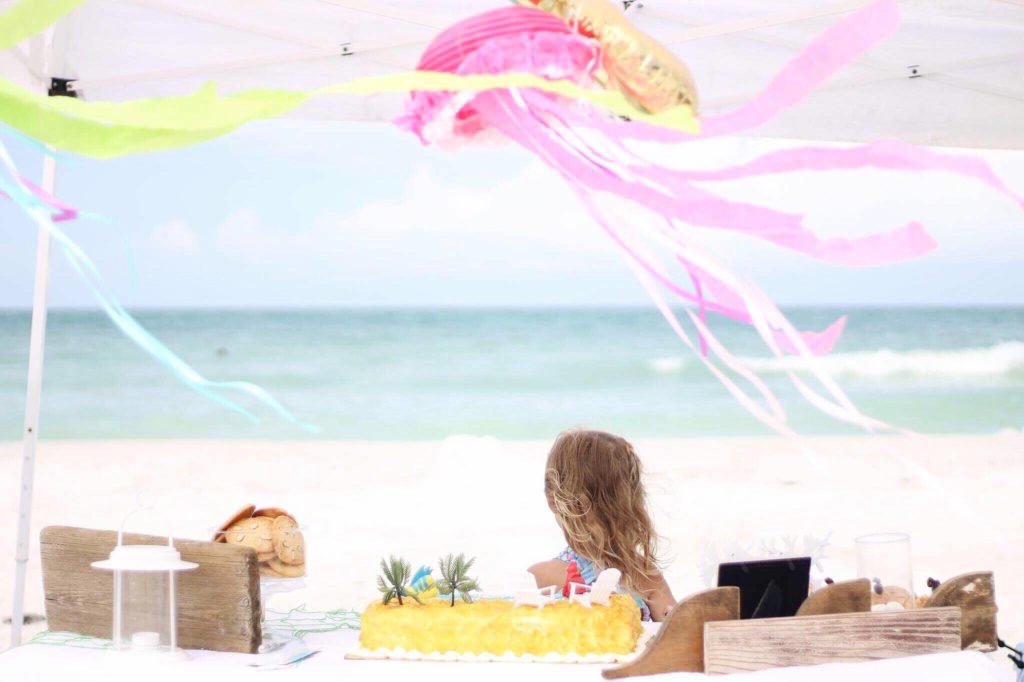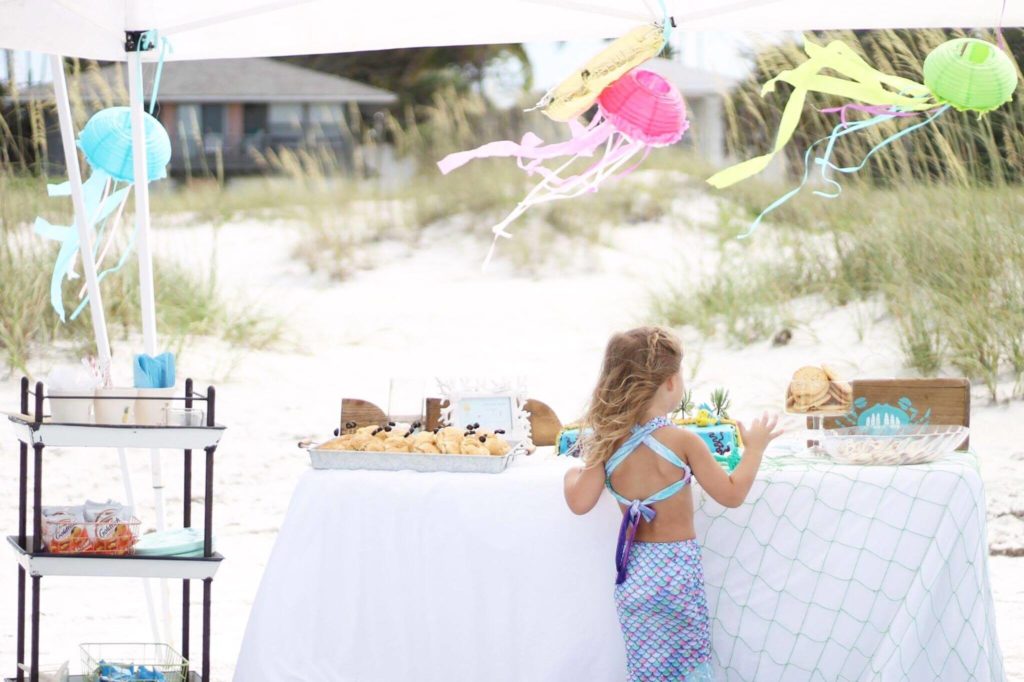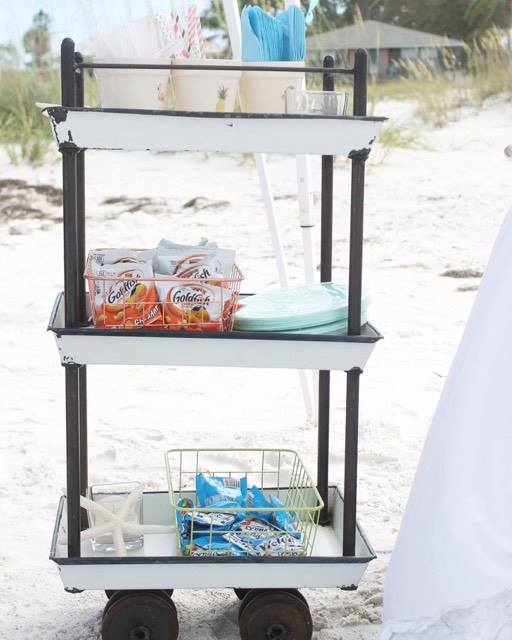 I used my antique bar car to hold a few snacks and utensils.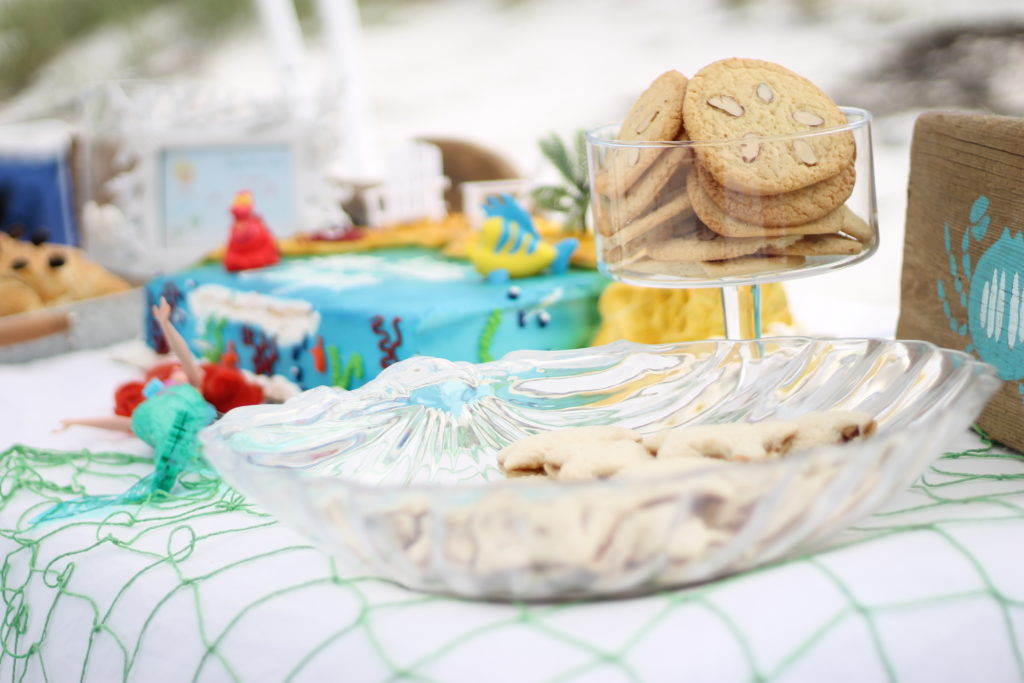 sand dollar cookies. I just used a roll of sugar cookies, cut them out and put almonds slivers on them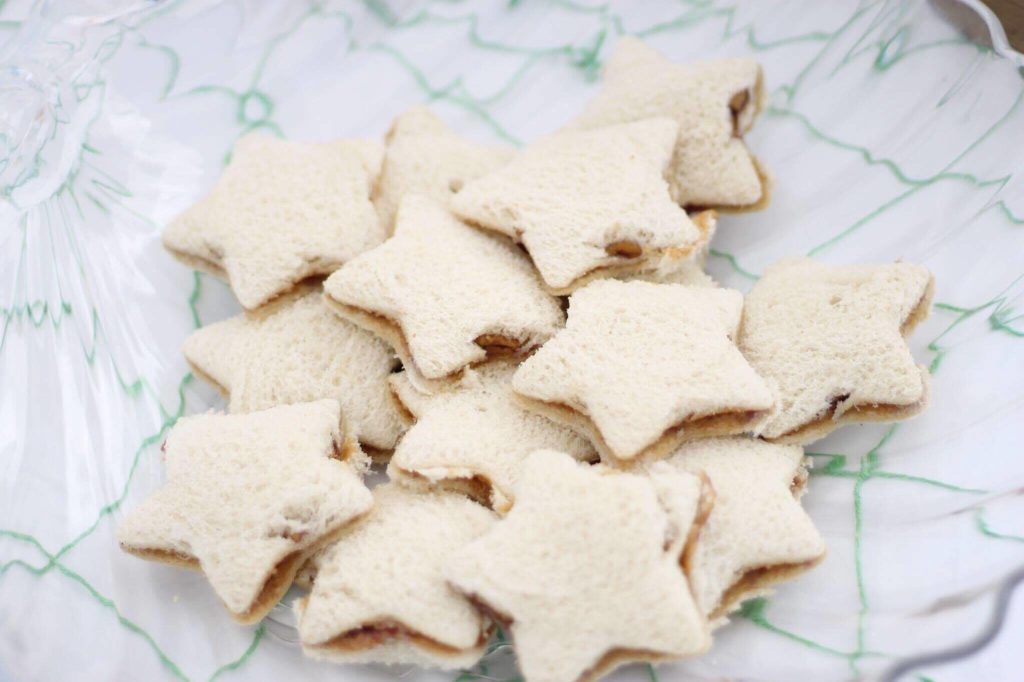 pb&j sandwiches I cut out with a cookie cutter
I loved these crab sandwiches! I made this pimento cheese, spread it on some croissants and added black olives for the eyes.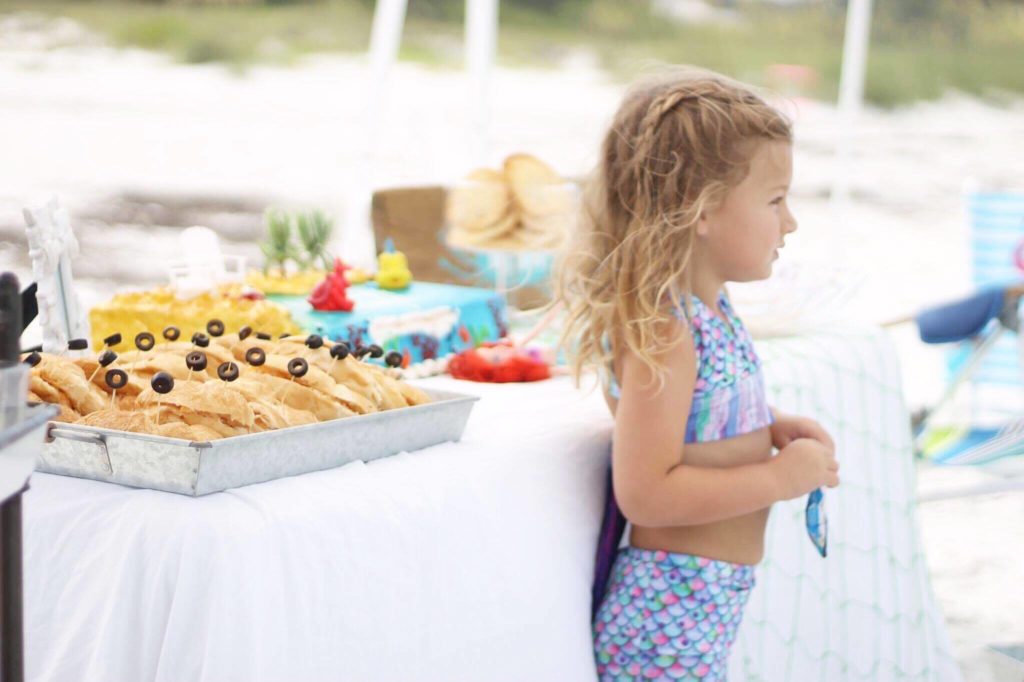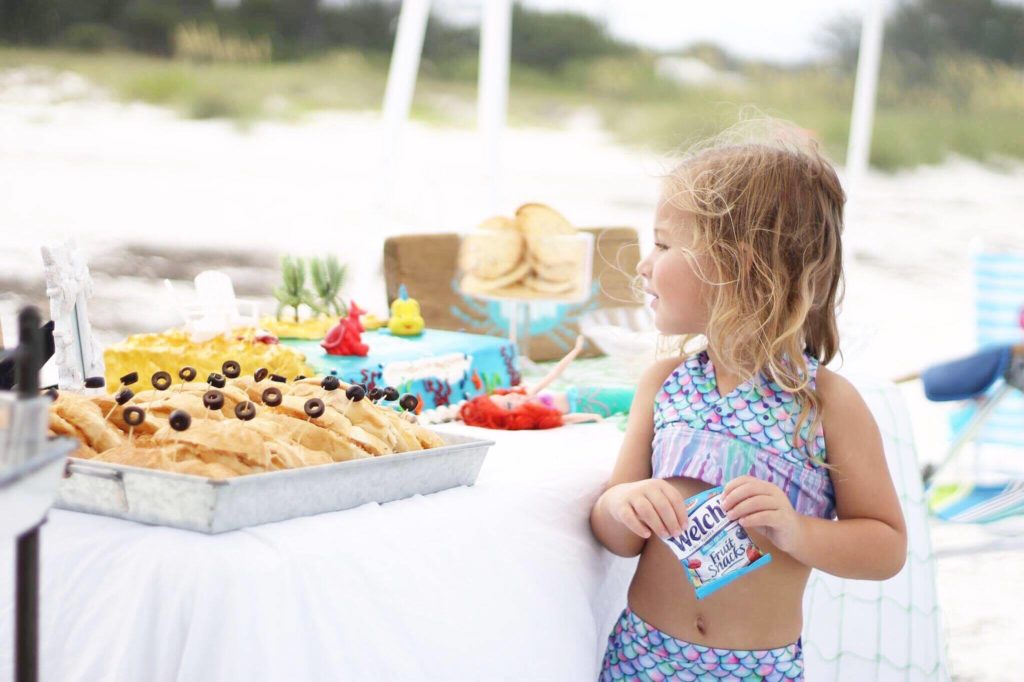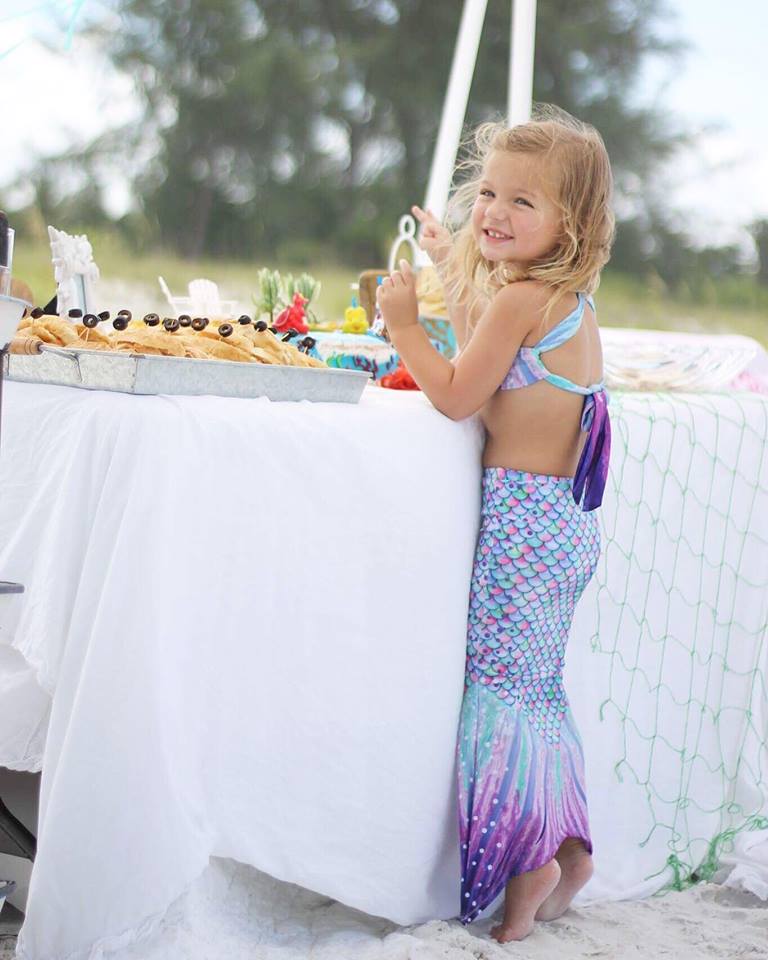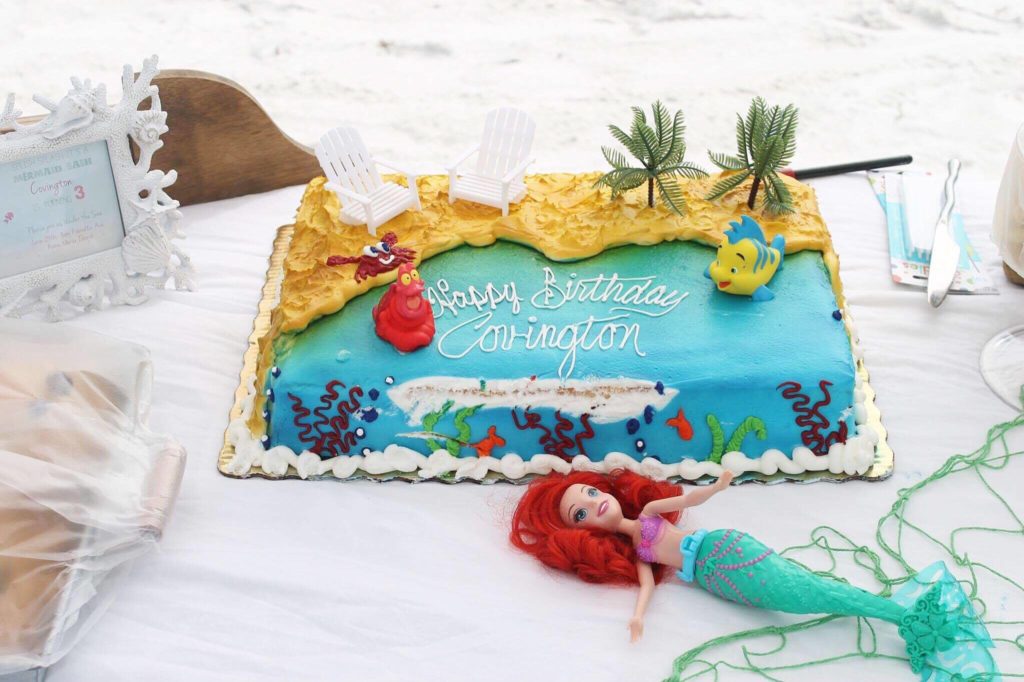 Little fingers made their way across the cake to create a nice wave.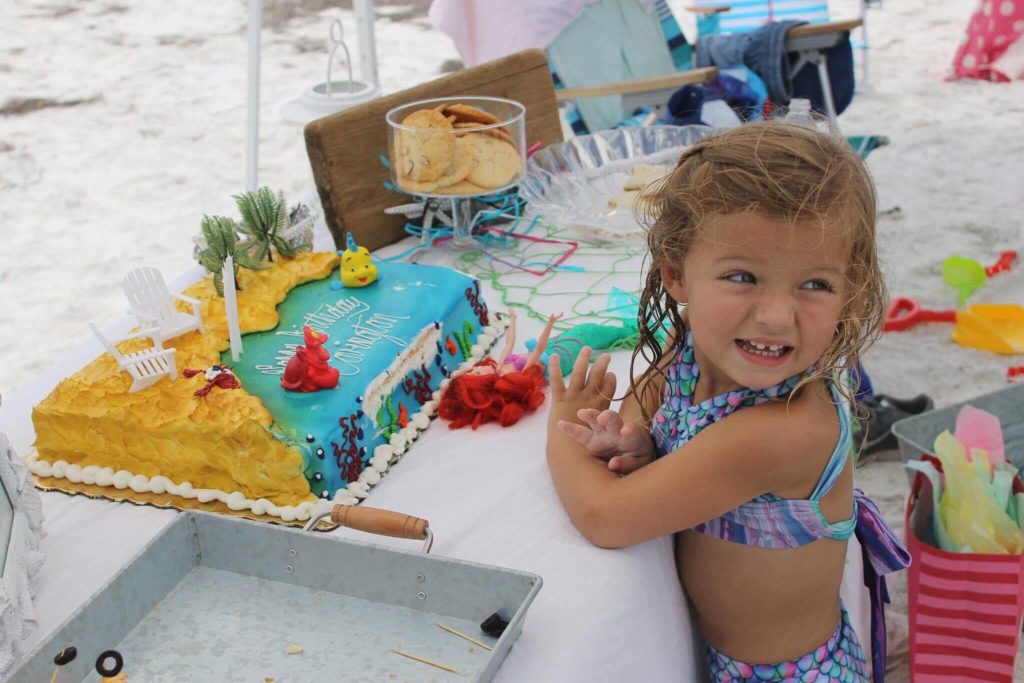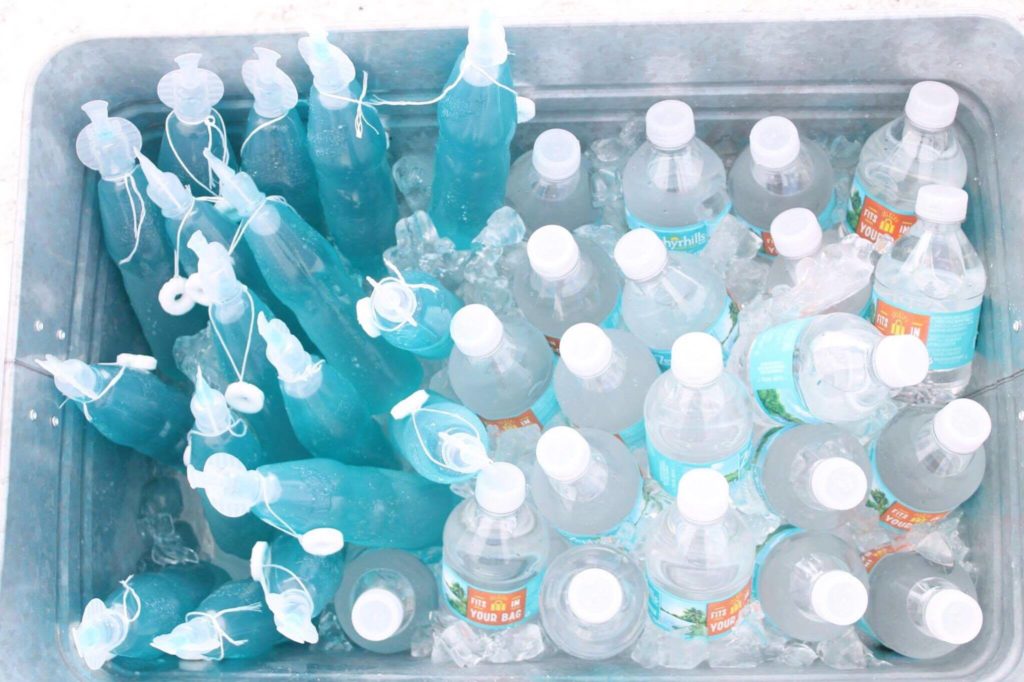 I tied life savers around the kool-aid bottles for "life preservers"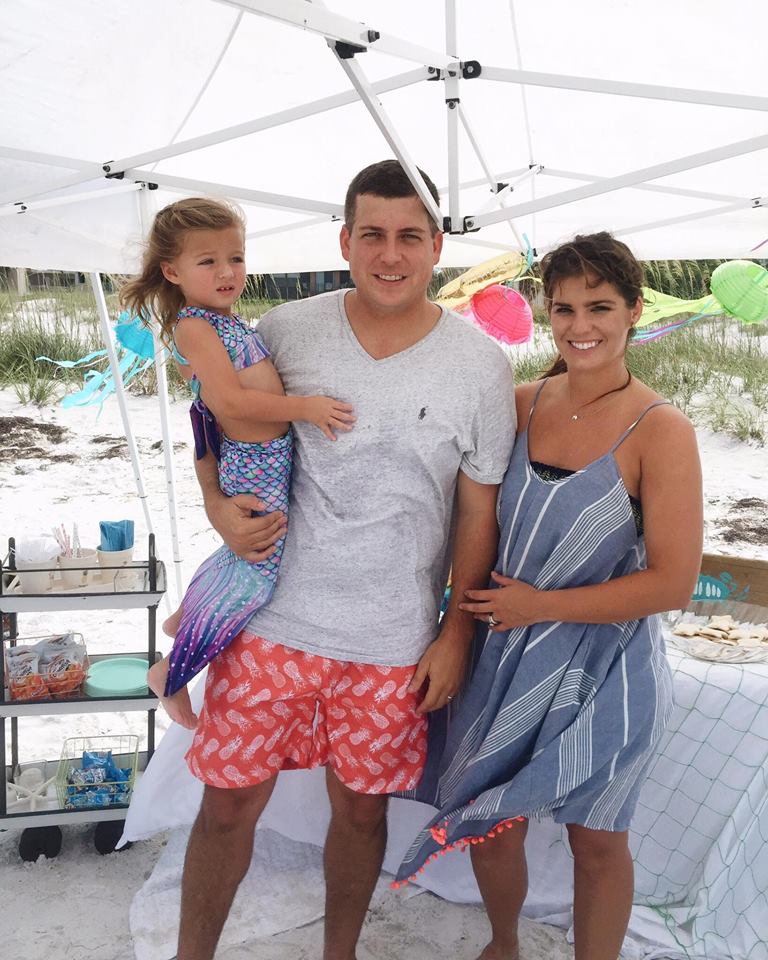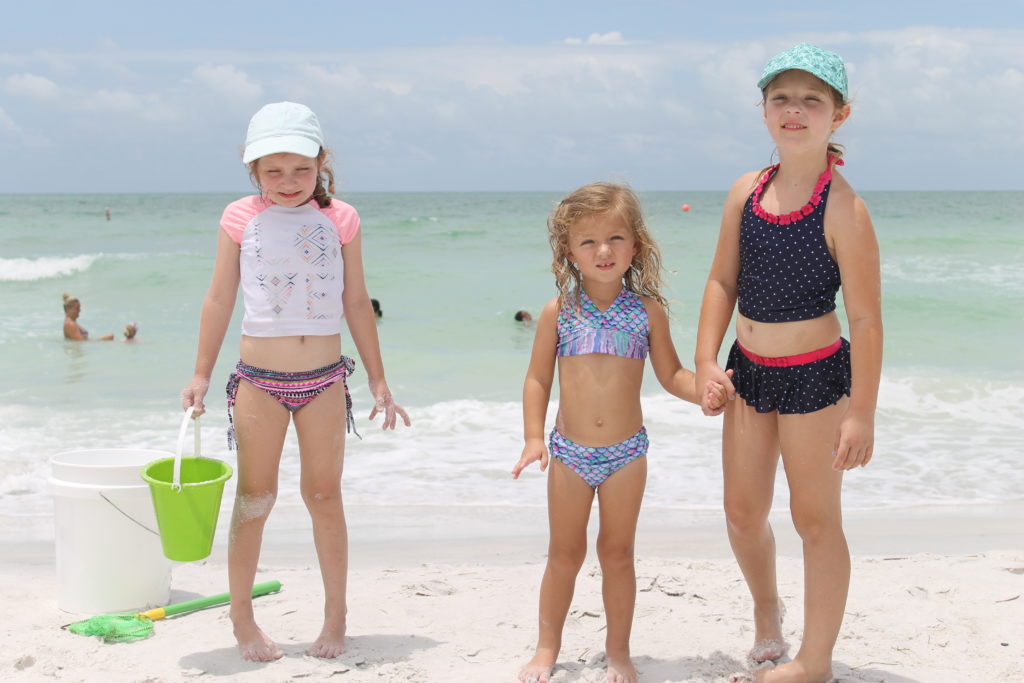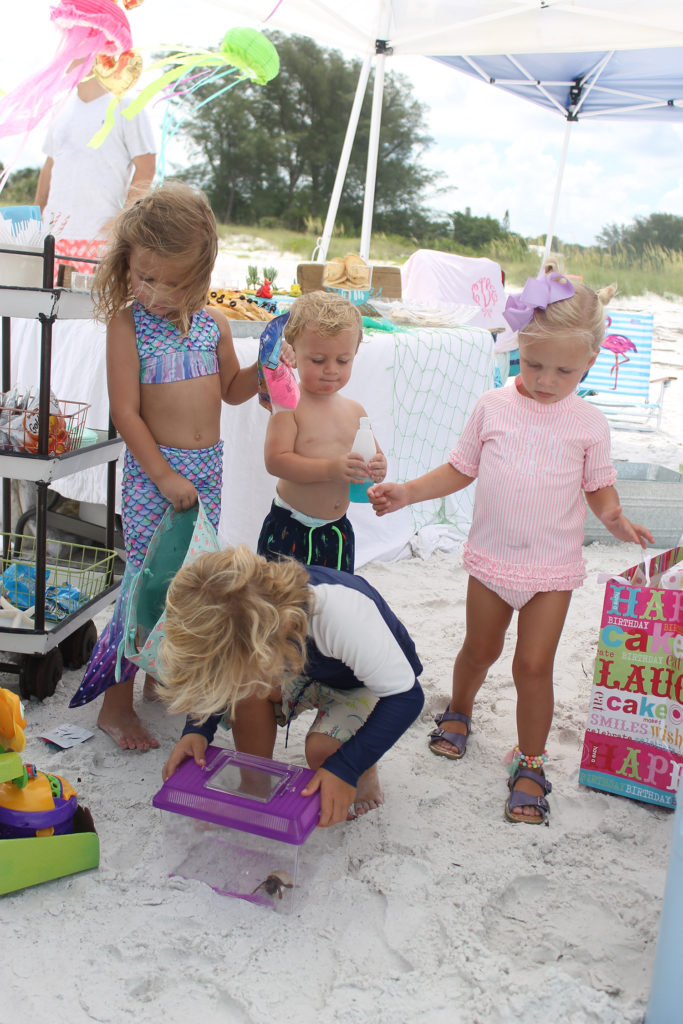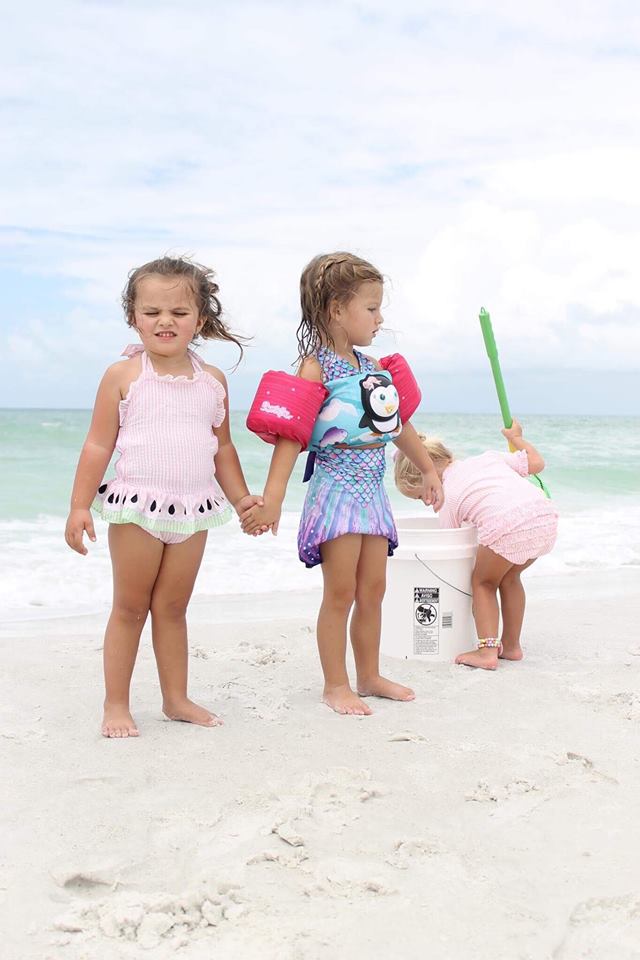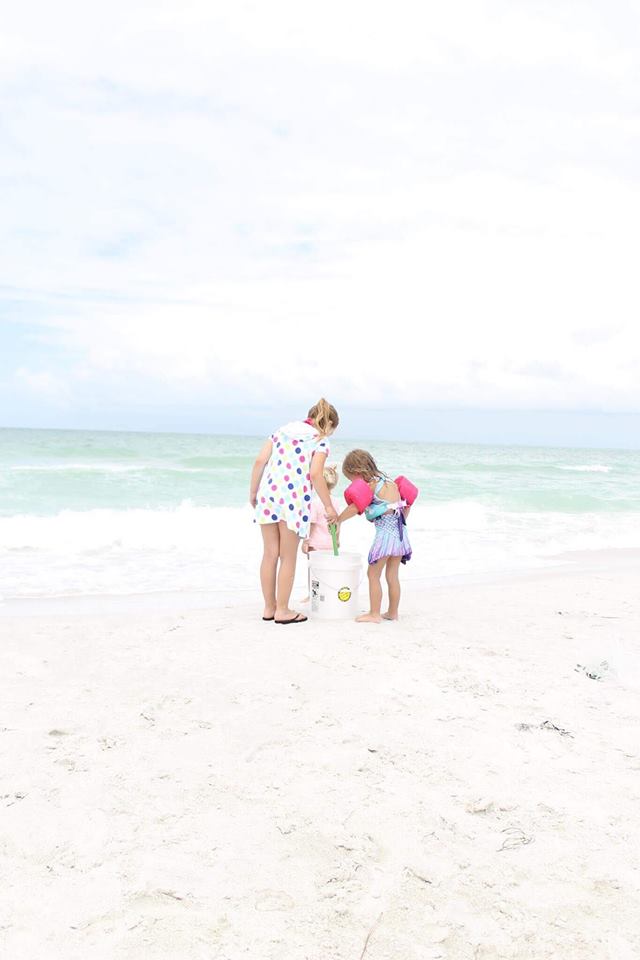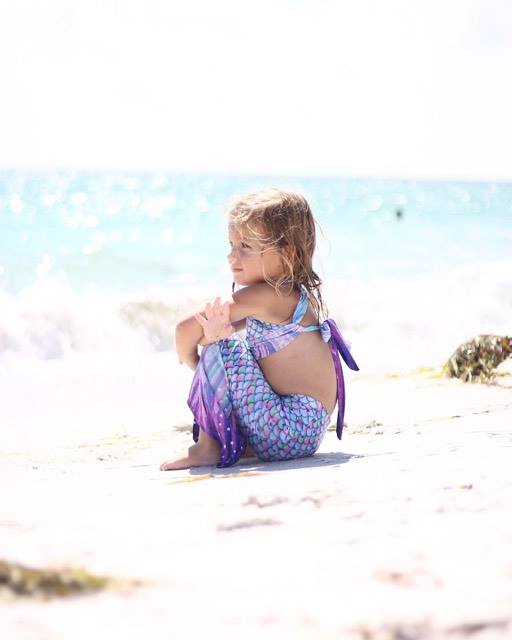 Covington's binkini and mermaid tail
*Jelly Fish Tutorial:
Materials-
paper lanterns
hot glue gun
ribbon
tissue paper
streamers the color of the lanterns
scissors
Instructions-
Cut the lanterns about 3/4 of the way down
Cut tissue paper and the streams to go around the bottom of the lantern
Crinkle them to make the ripple effect
Glue the colored streamer to the bottom of the lantern, but on the outside.
Do the same for the tissue paper, but glue it on the inside on the bottom so it hangs beneath the streamer.
Cut streamers and ribbon and different lengths for the "tentacles"
Glue them inside around the middle opening.
I then crinkled the streamers a little so they weren't too straight.
Hang them up and let them fly