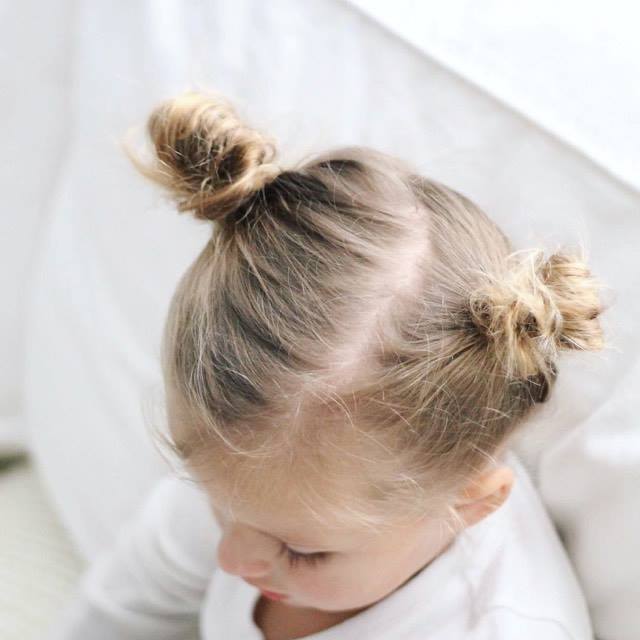 Many people don't know that before I was a mommy I was a hair stylist. Other than a few weddings every now and then I haven't worked in a while… but I picked up a lot of tricks along the way. I don't know about ya'lls kids, but trying to fix Covington's hair can turn into a wrestling match. With that being said, I think we have finally found what works for us. Products are EVERYTHING! Depending on your childs hair texture you will need to use accordingly. Covington has relatively fine wavy hair.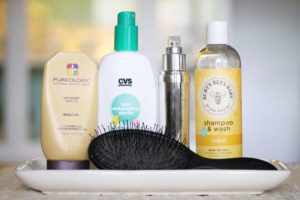 These are our go to essentials.
First, I shampoo her with Burt's Bees Baby Shampoo. I've tried several and so far this is my favorite. It's tear free, smells heavenly and is light enough for her hair.
After slightly drying her hair with a towel I apply detangling spray. Last time I bought CVS brand of No More Tangles and it works just fine.
I do not know how I ever lived without a Wet Brush. This makes a world of difference in brushing out her hair. Remember to work from the bottom up!
After brushing out her hair I use a tiny dab of Pureology's  Real Curl Cream. ( Of course I've had this for so long they discontinued it but from my understanding this is comparable.) This cream doesn't give that gross, wet, sticky hair look like I remember from High School, it just helps soften and preserve the curl you already have.
Lastly, I take one pump of Kenra's Silkening Gloss Serum, warm it up in my hands and run it through her ends.
A few of her favorite hair styles are:
Half Up With A Bow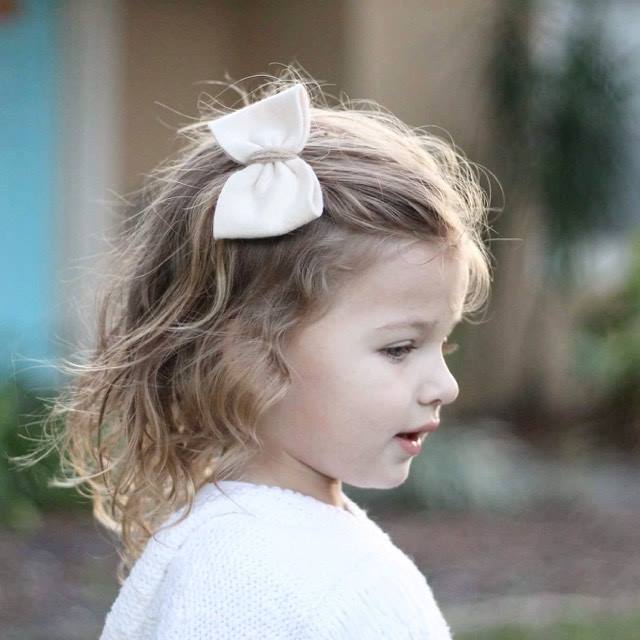 Top Knot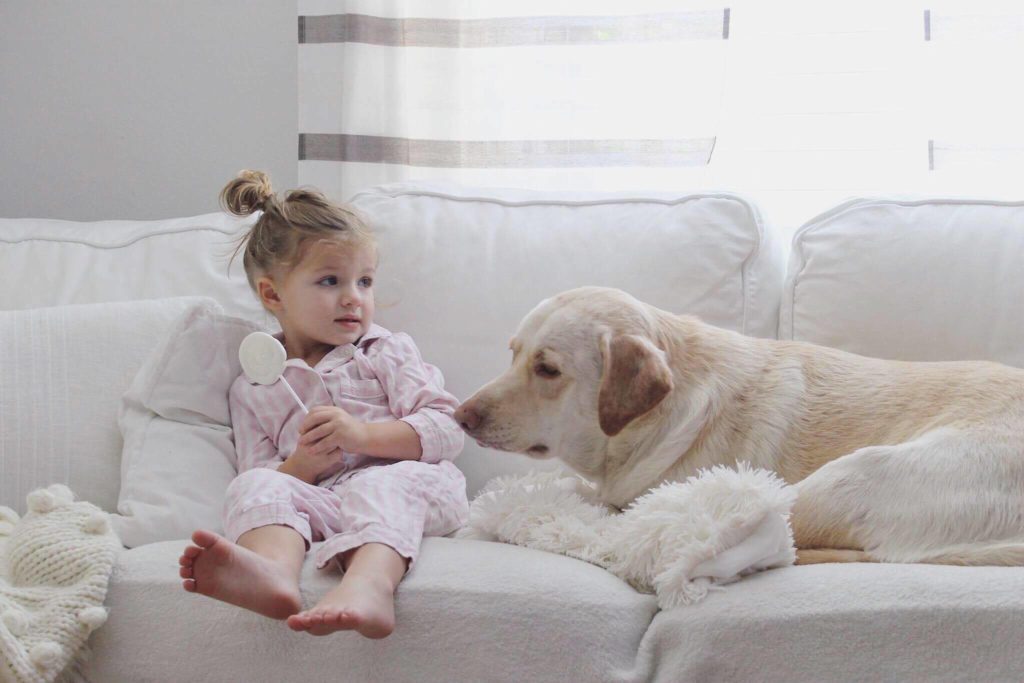 Princess Leia Top Knots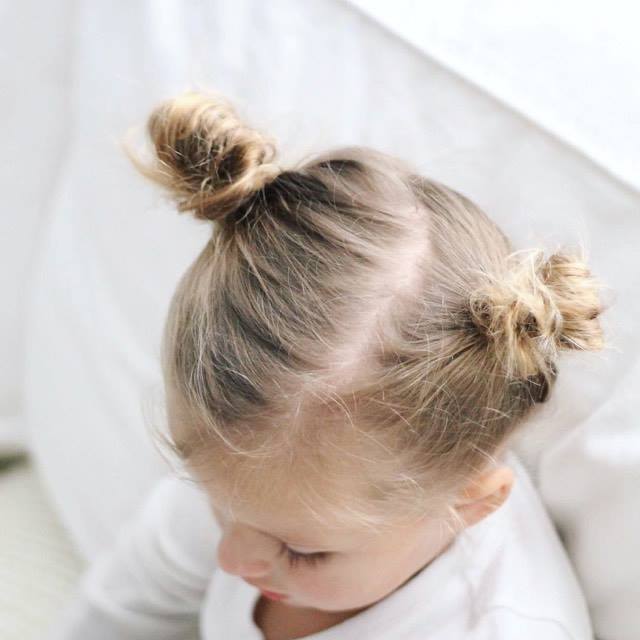 Half Up Top Knot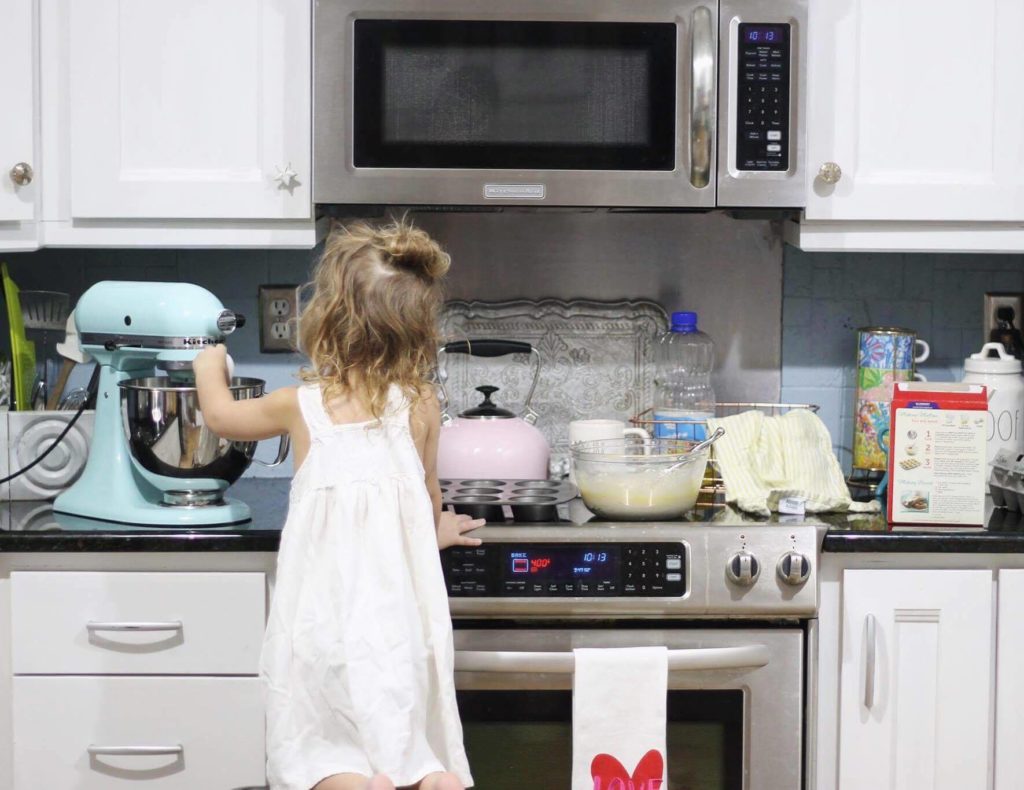 Braids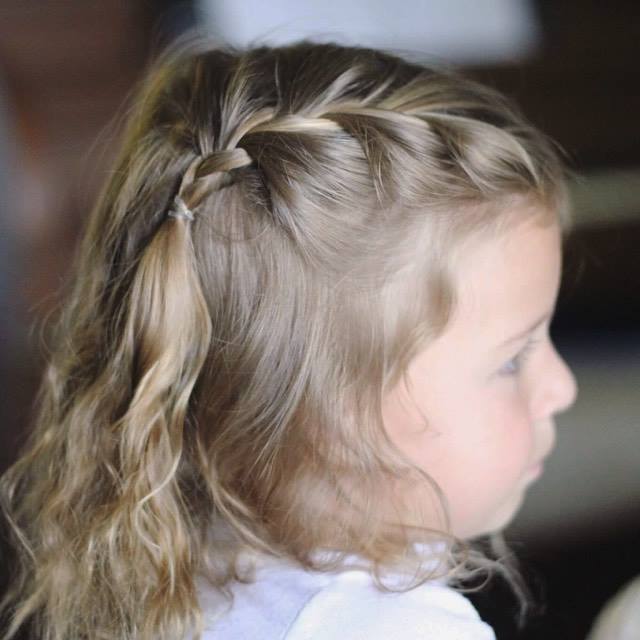 Classic Pony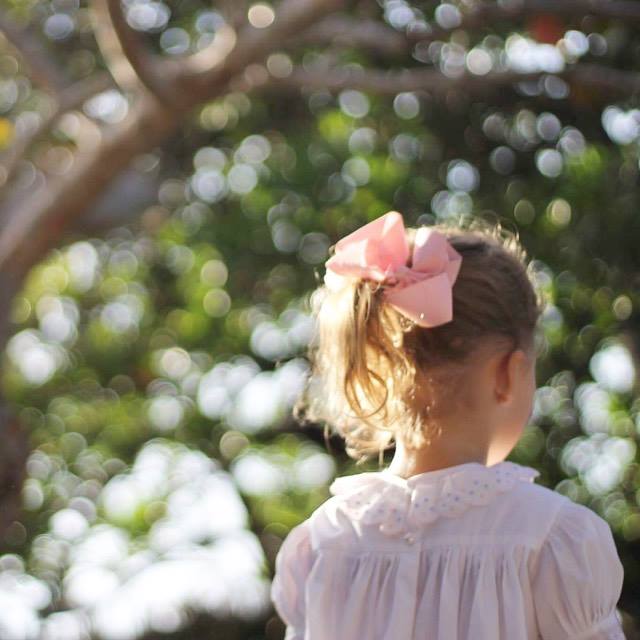 Pig Tails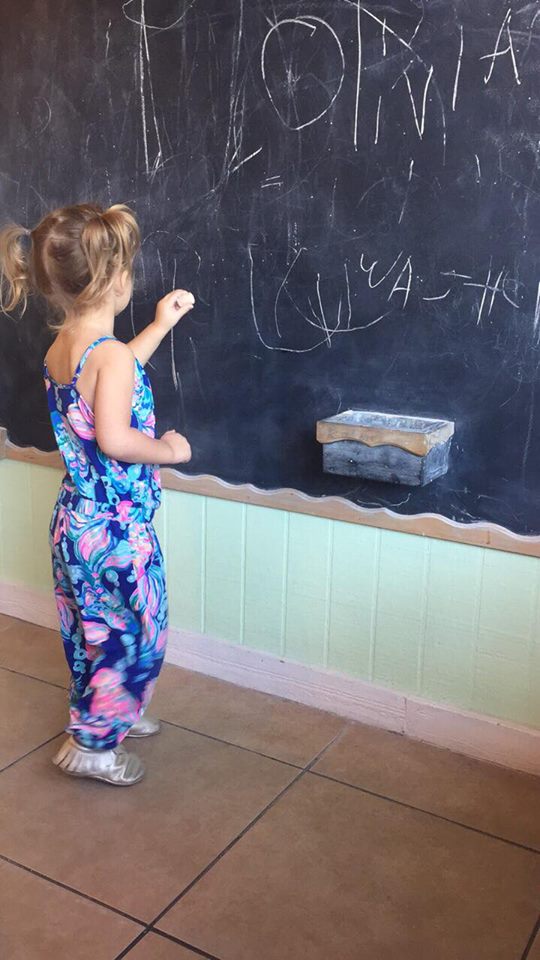 I never use heat on her hair. If I am in a pinch and have to blow dry, I use the cool setting on the hair dryer. She will have the rest of her life to damage it!
If you are struggling with your child's hair and have questions, feel free to message me and I will do my best to help!