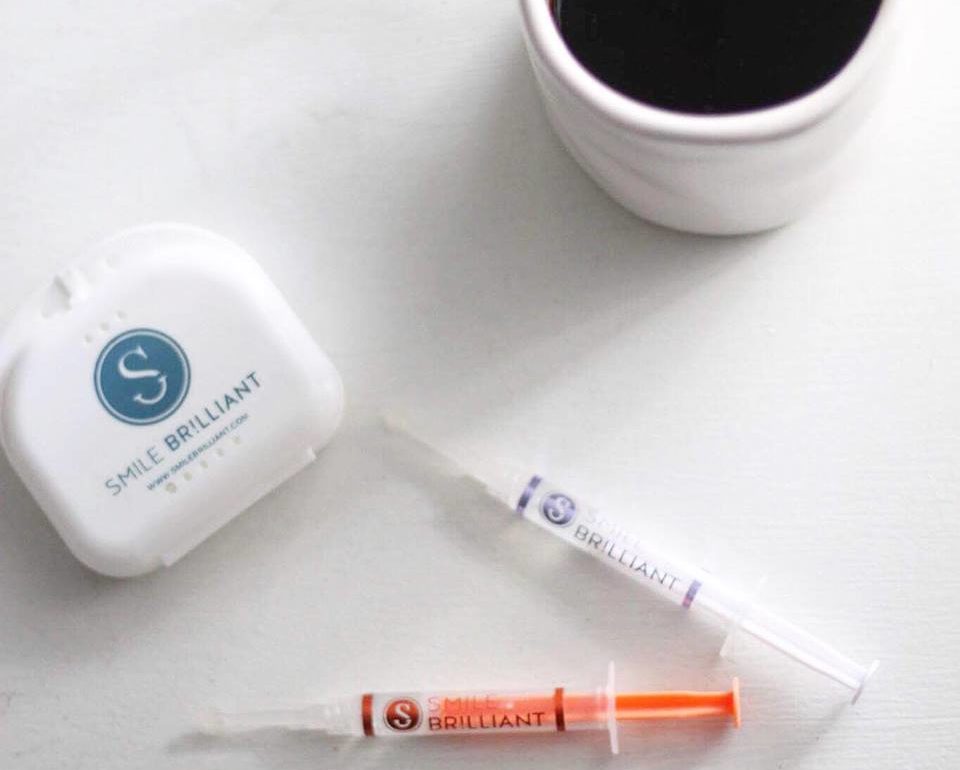 I have always always tried to keep my teeth as white as possible. I am a coffe-aholic so I definitely fight the battle. I have never truly found a product that I had major success with until now! I was asked to partner up with and review Smile Brilliant. Holy amazing! Literally after using one time I saw results.
My teeth are insanely sensitive, so I was a bit hesitant to try something new. After learning that they also have desensitizing gel and reading reviews that it works I was officially excited to try it!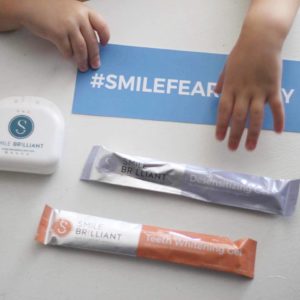 The process was a little like this… I ordered and received my kit within days. Made my impressions with the impression making molds (so simple), placed them in the pre stamped envelope, and sent that to the company. They made my custom impressions and sent them to me. The Post Office being The Post Office, left them at the wrong house so I contacted Smile Brilliant. They asked no questions, used my impressions on file, and sent me another set. These are not your basic "mouth piece" impressions that you stick in hot water and mold them to your teeth. They are made specifically for you and fit just like a set from the dentist.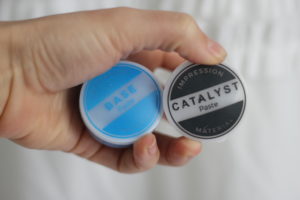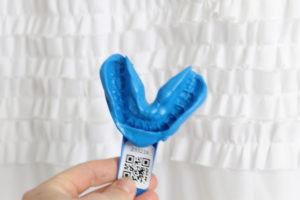 Because my teeth are so sensitive, I whiten for one hour. You can whiten up to three hours. I brush my teeth with water, squeeze the solution into the trays and wear them for an hour. After, I brush my teeth regularly, dry them and then wear the trays with the desensitizing gel for 20-30 minutes. I do it right before bed to get the maximum effect!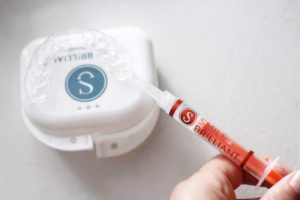 I whitened everyday for a week and these were my results.
Before

After 7 Treatments

I will continue to use these whenever I feel like I need a pick me up or for a special event. I couldn't be happier with my results and I can't wait to hear what you guys think!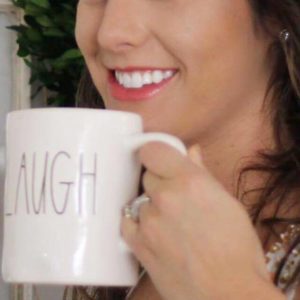 *This is a sponsored post but all opinions are my own.
Enter here to win $139 towards Smile Brilliant!!
Use code: mysouthernmommy5 to receive 5% off your order.