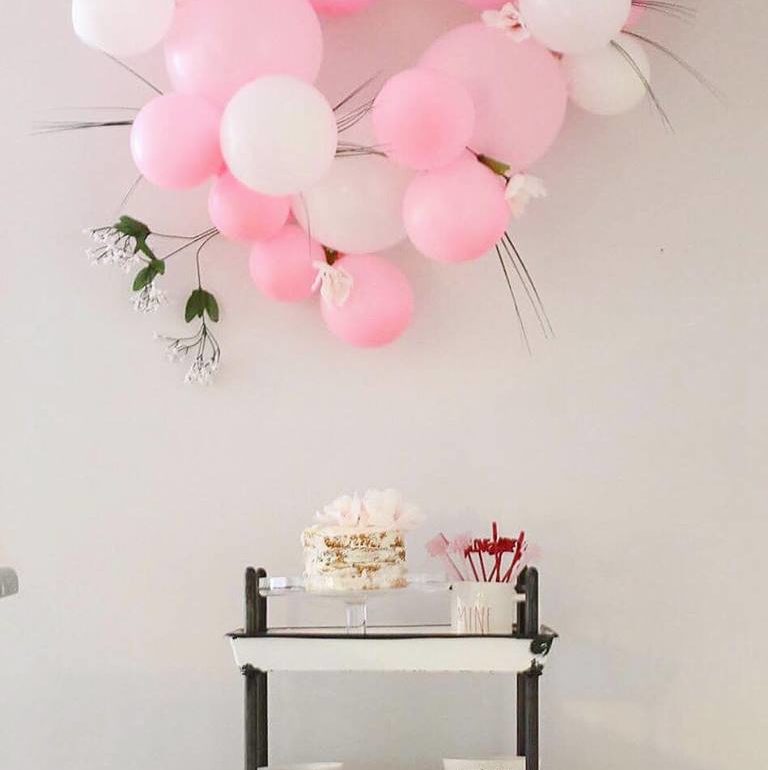 Pink, pink and more pink. Valentine's Day is such a fun holiday to decorate for. We aren't slacking in the pink department over here, so any opportunity we get it all comes out! I almost died when I saw Lucy's, from Craftberry Blush, interpretation of a balloon heart wreath. I jumped at the opportunity to make one as fast as a could. After a little bit of trial and error, I love the way ours turned out.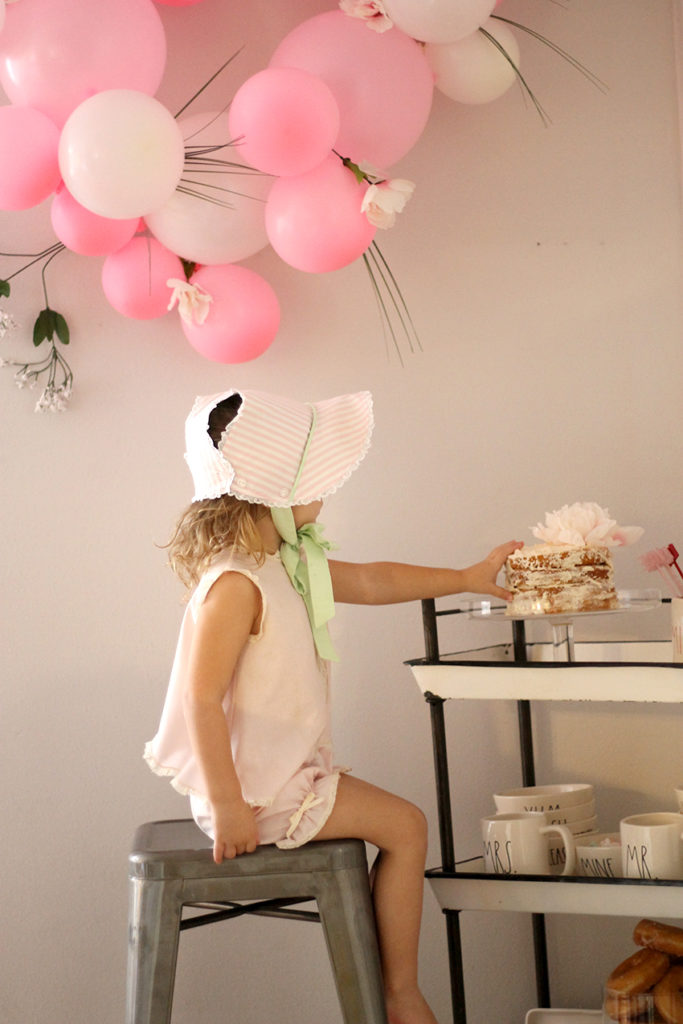 While I wish I could take credit, I followed this tutorial.
Materials I used : Cardboard ( I cut up an old box)
White Spray paint
Pink and White Balloons
Low Temp. Hot Glue Gun
Flowers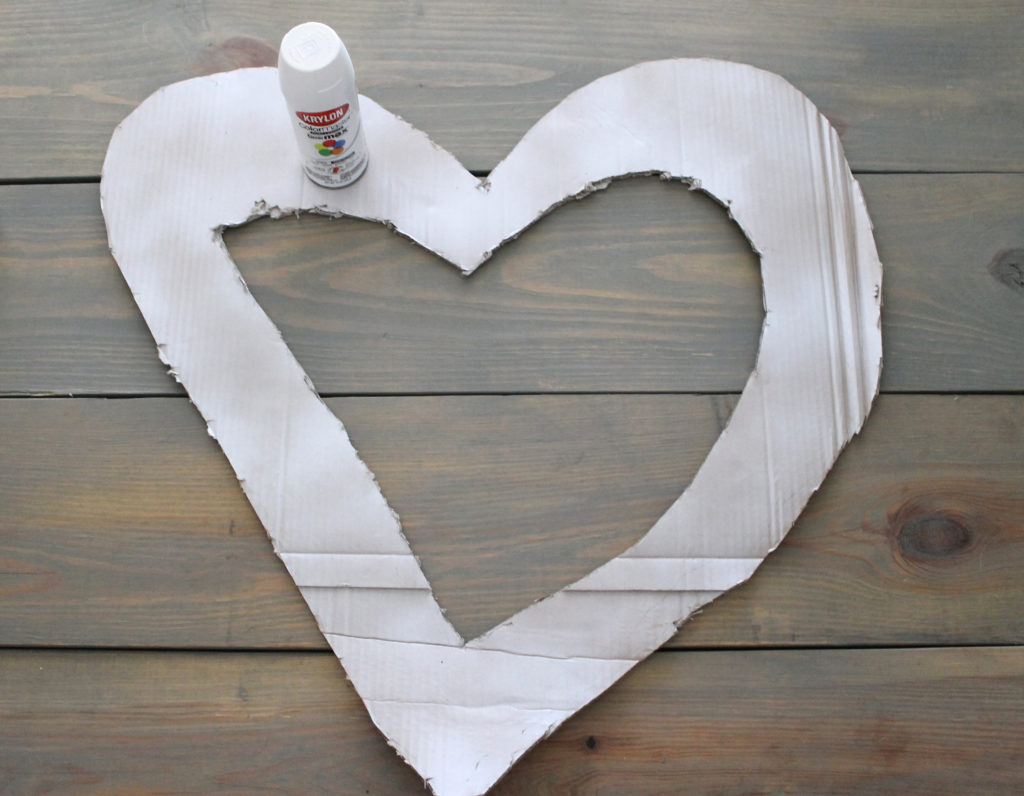 I spray painted my cardboard heart so it wouldn't stand out behind the balloons.  I also cut my cardboard out a little thicker than she did so my heart was a little more full.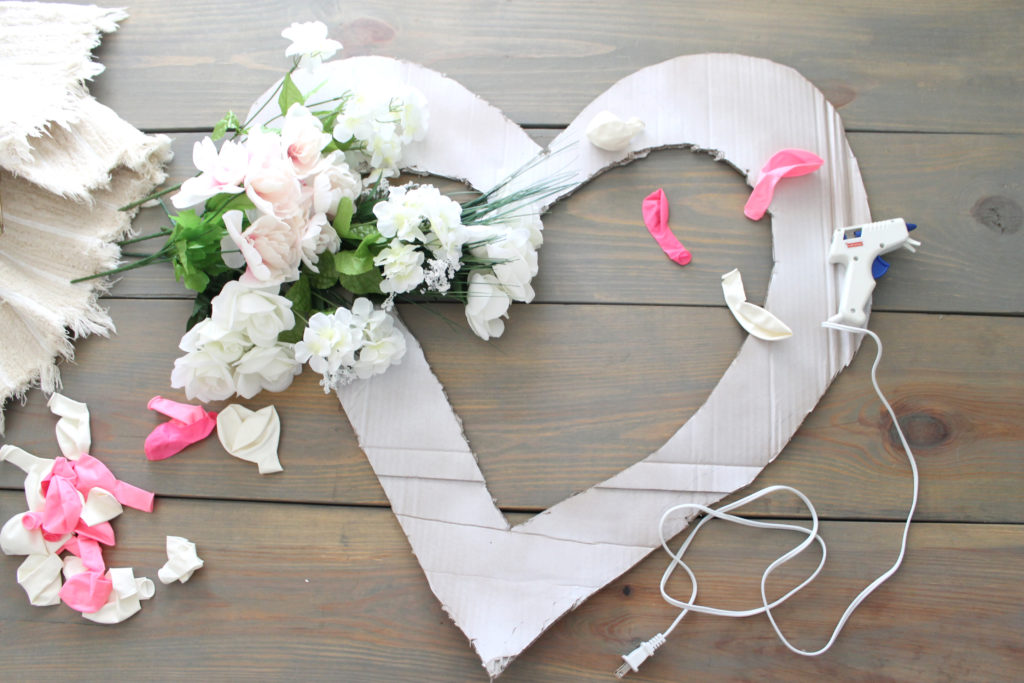 I found the flowers and balloons at The Dollar Tree!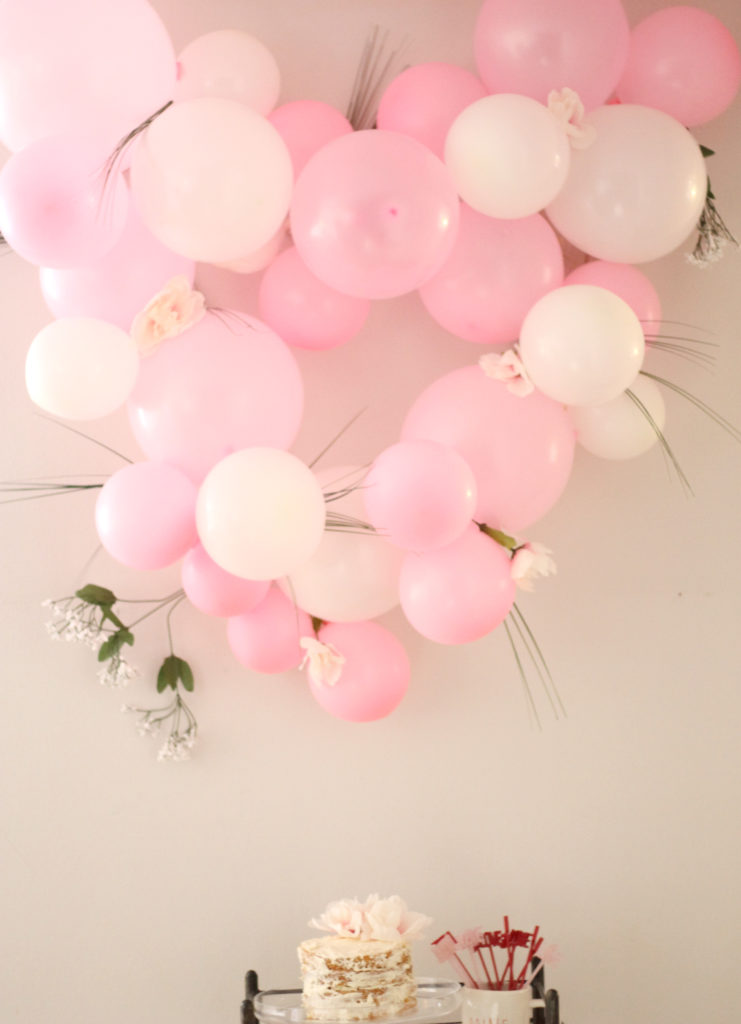 I knew that my balloons would deflate a little bit before I needed them, but I think I made them a little bit too big. I'm sure I will move this around the house and find them to be just right in a few days!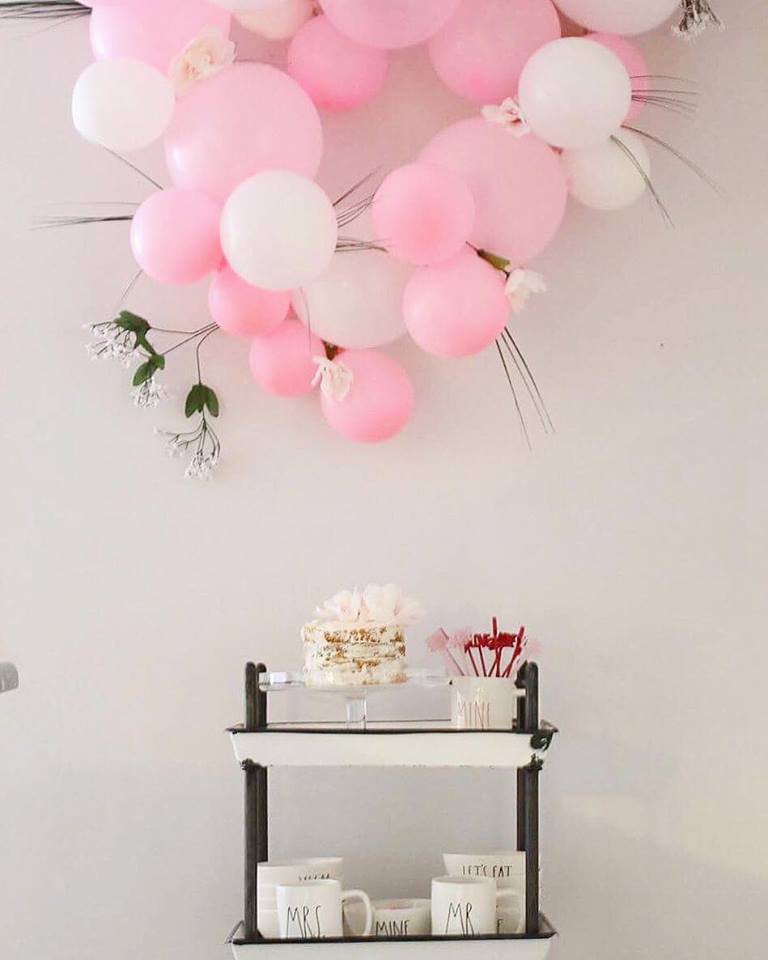 My cart is decorated with some of my Rae Dunn pieces that I love for Valentine's Day. The cute stirrer sticks are from the Dollar Spot at Target.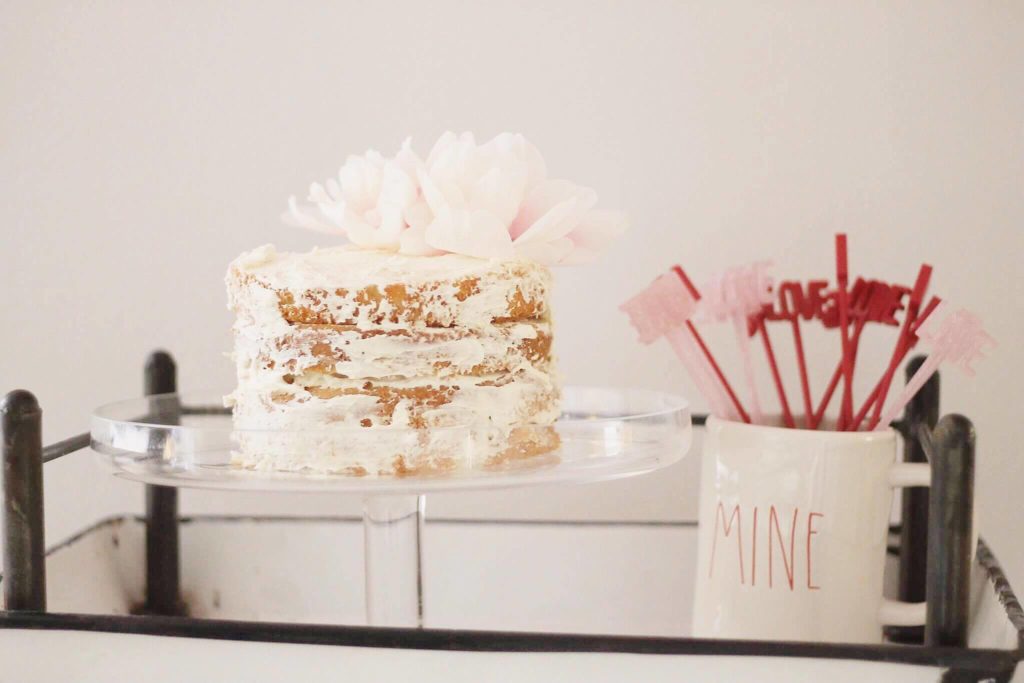 I also made a "naked" cake for the first time and I'm kinda loving it! I topped it with a few pink peonies.
Covington's request was doughnuts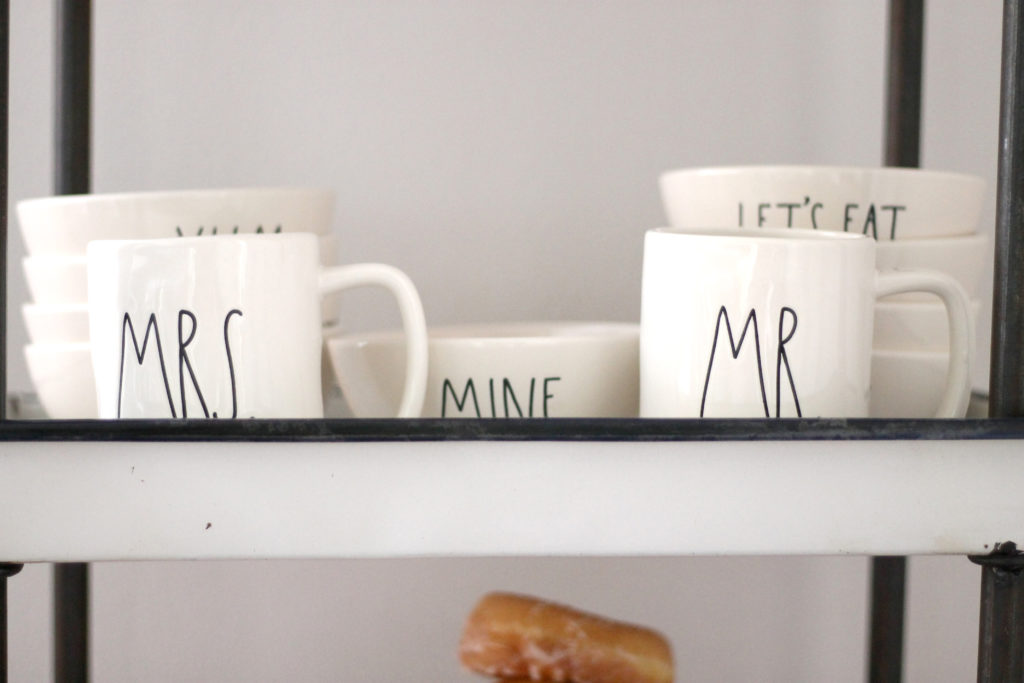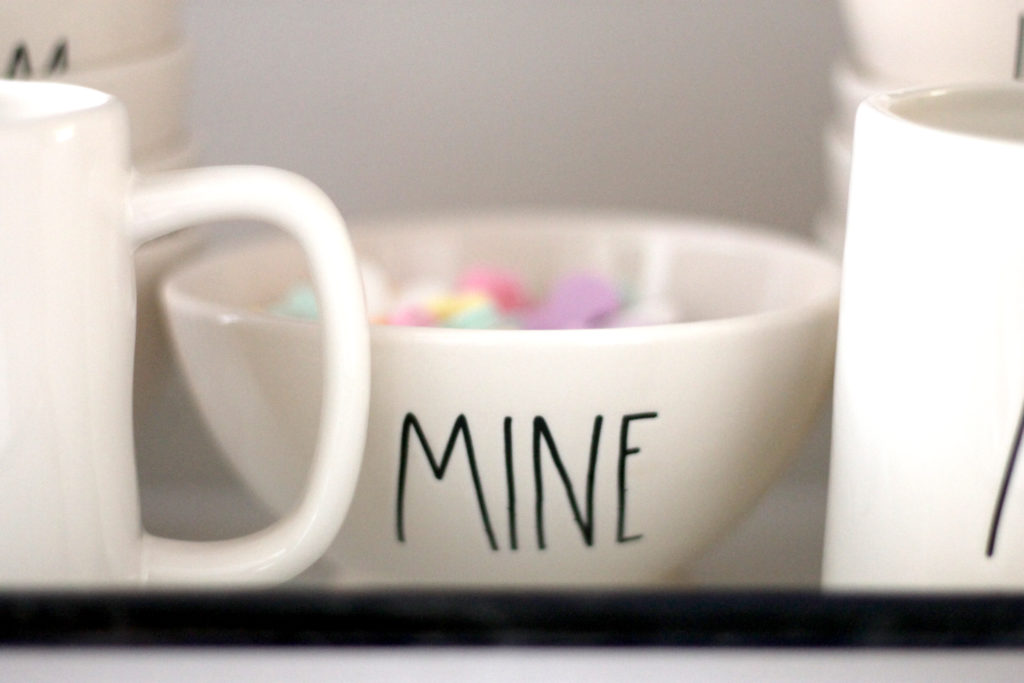 I bought an enormous bag of these hearts because we all grab a handful every time we walk by.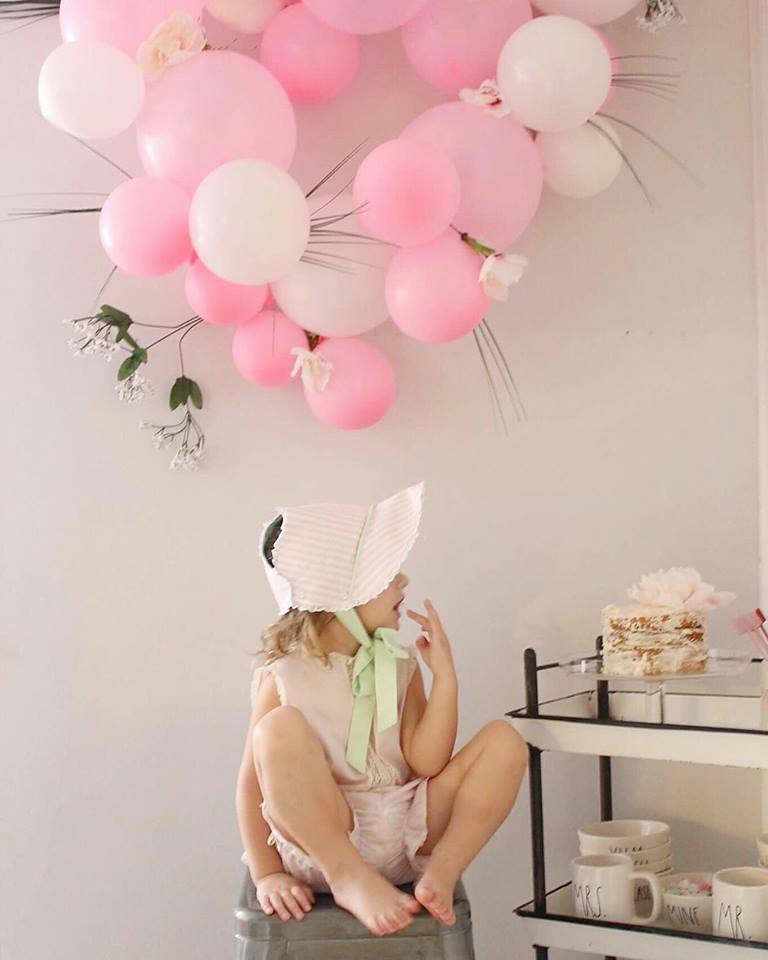 Covington's Outfit: Bonnet-The Beaufort Bonnet Company, Heirloom Diaper Set-Elizabeth Layne Heirloom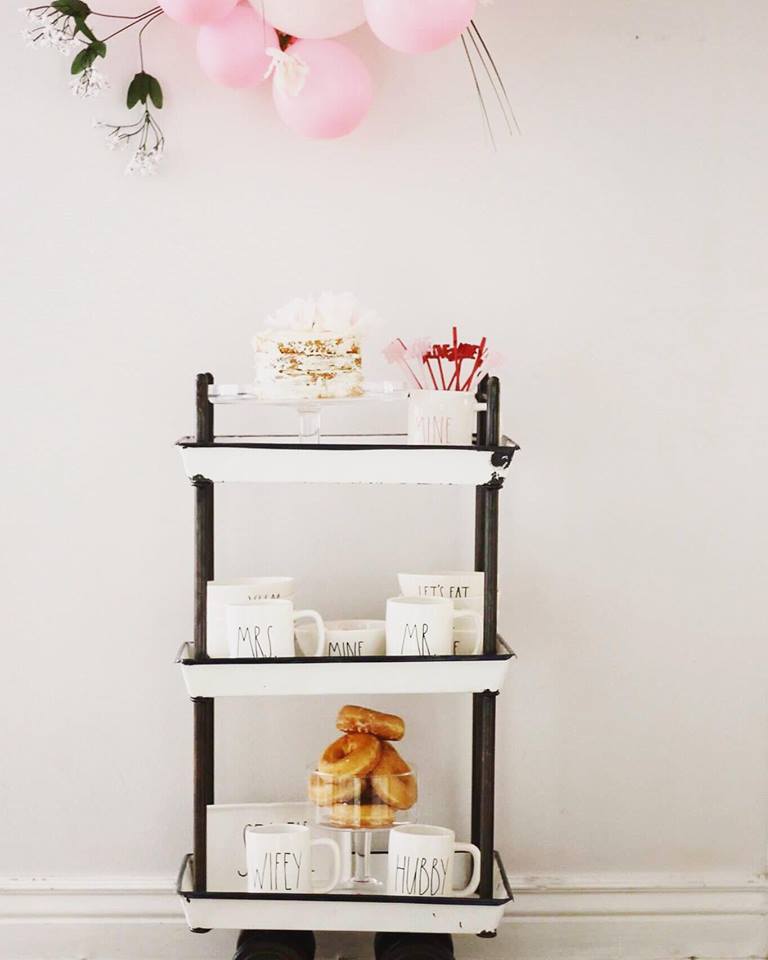 Happy Valentine's Day Everybody!! XOXO