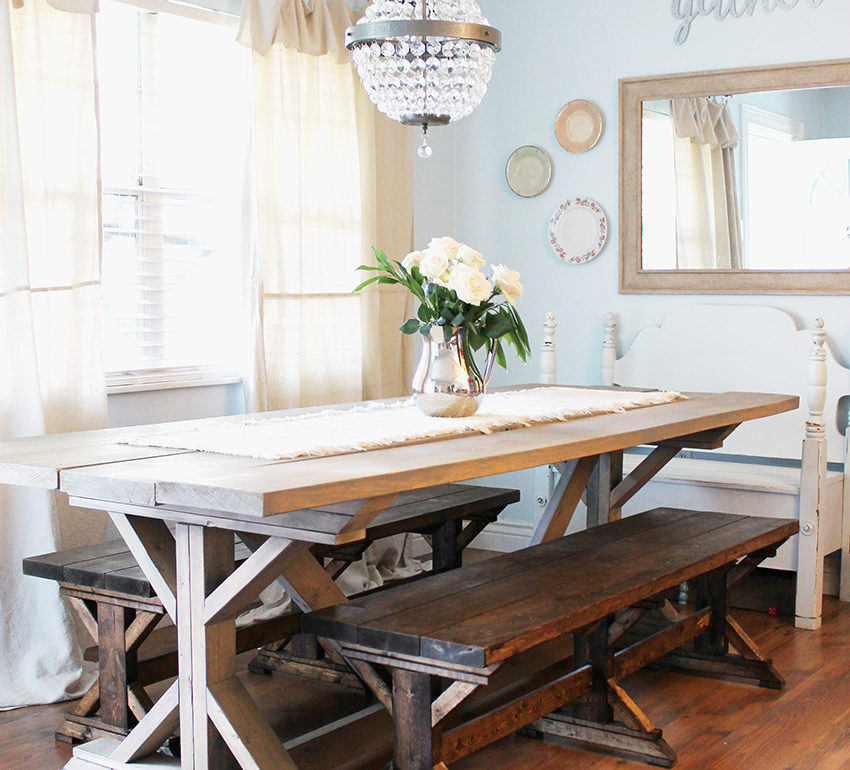 Before Christmas I decided to replace our grey curtains with new drop cloth curtains! The only thing left to do now, I think, is to replace the old curtain rod with a galvanized pipe!
Before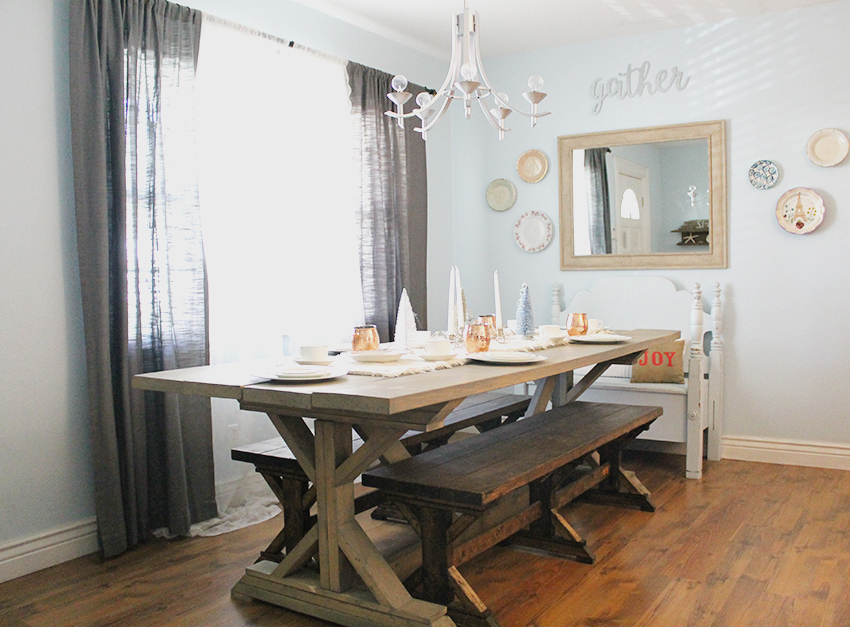 After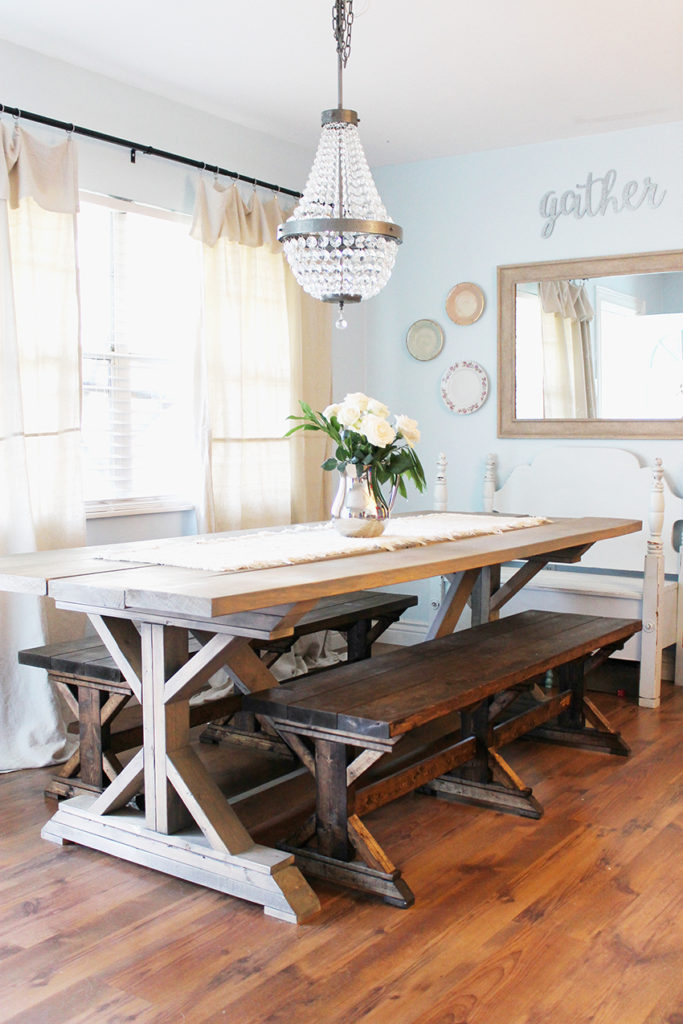 <Table-Custom; Table Runner (similar here), Plates(similar here)-Anthropologie; Mirror-Wal Mart; Gather Sign-Hobby Lobby; Chandlier-Lowes;Curtains-DIY Drop Cloth Curtains>
For the curtains I bought two packs of 6×9 (use what size you need according to your ceiling height) painters drop cloths from Lowe's. Be wary, they are not all the same! I opened the packs in the store to make sure the seam was in the same place on both cloths. You also need to pick up two sets of curtain clips. That's it!
Before hanging the new curtains, I gave them a good washing because they do have a distinctive smell to them. I  dried them with several dryer sheets and then they were good to go. I unfortunately am not the greatest seamstress – so not having to sew these was a win-win for me. I simply folded the top down to make them the length I wanted and then clipped them with curtain clips. I wanted them to puddle a little so I was careful not to shorten them too much (see below).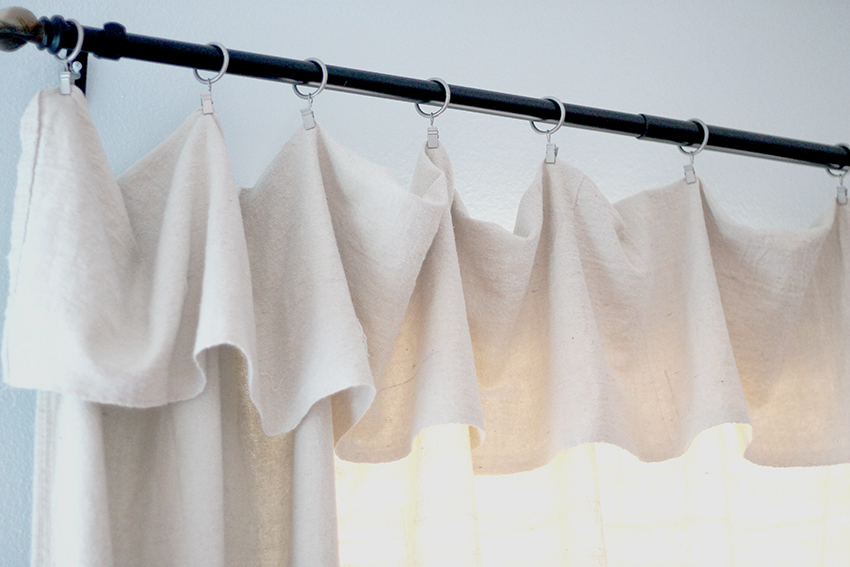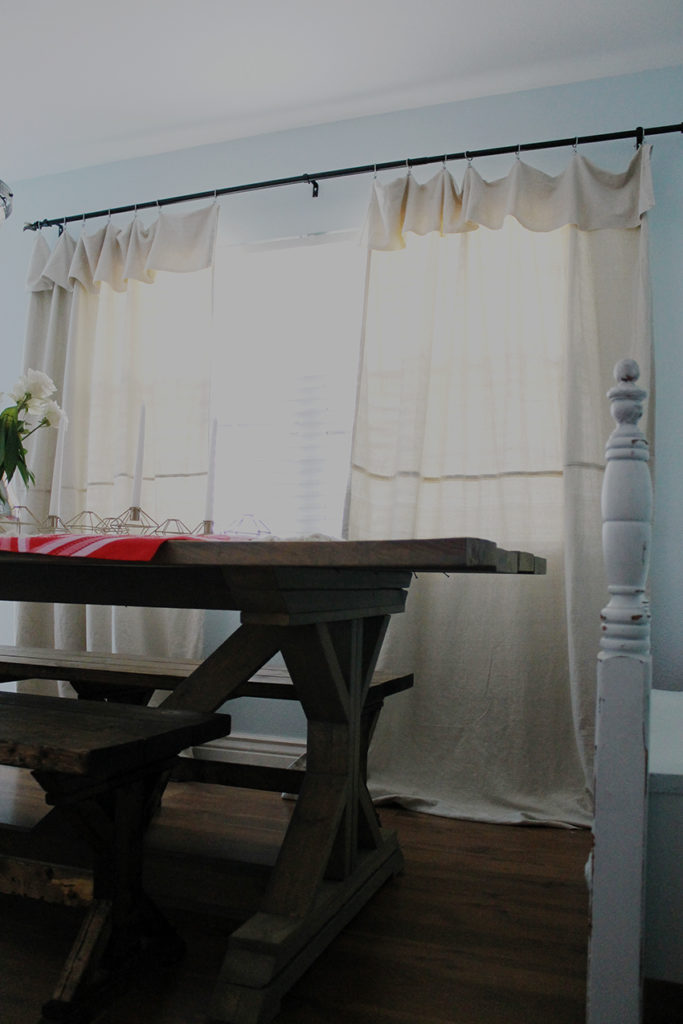 Who would think 2 inexpensive drop cloths would look so good?!  I think they are perfect for this space! Let me know what you think in the comments.