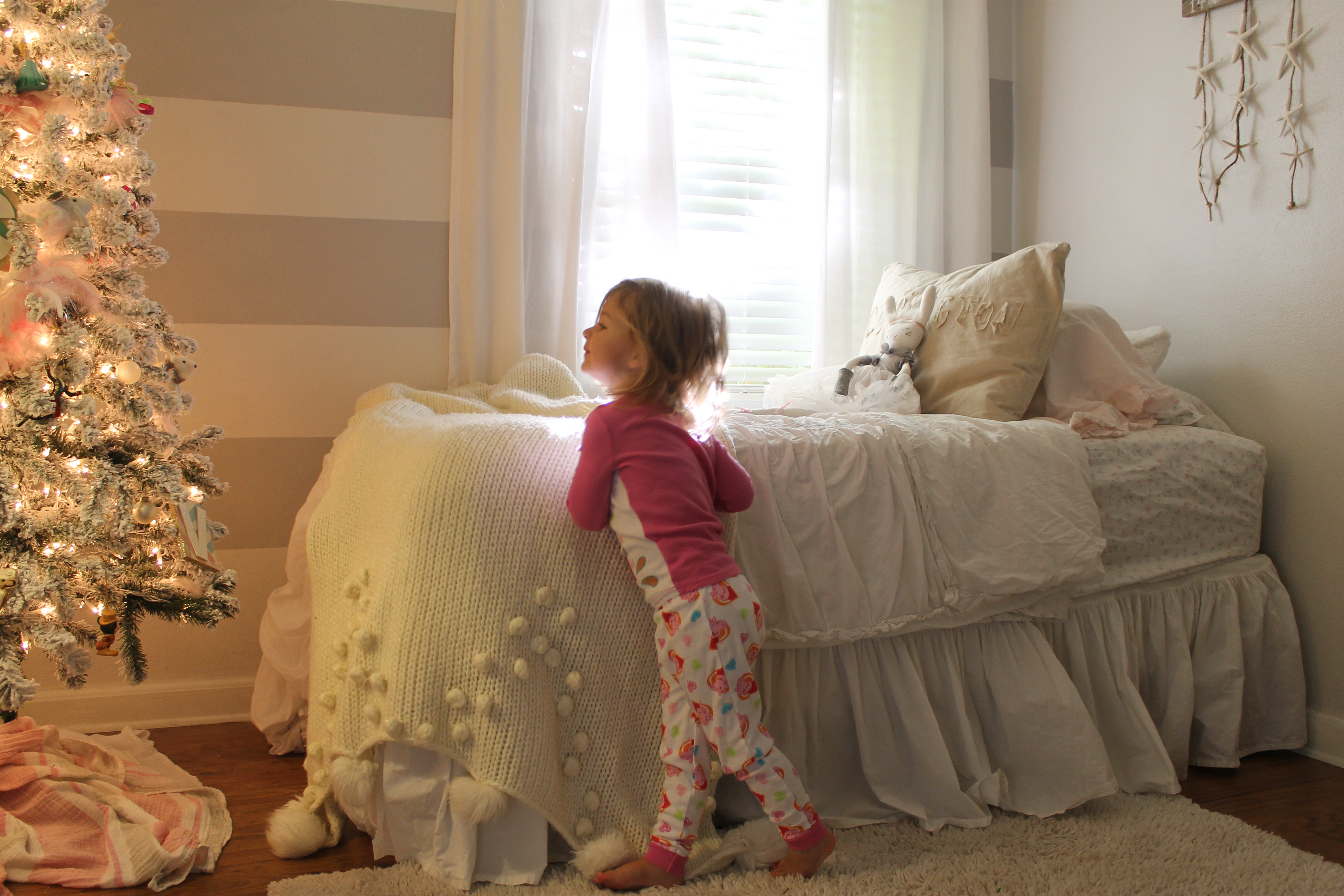 Covington had a beautiful crib…that she never slept in. We decided recently that it was time to try a "big girl" bed. I have been eyeing several beds for her, but we had an extra twin frame, so we decided to move it in and try it out. Success!! She LOVES it! Of course she wants mama and daddy to "nuggle in Covey's big girl bed" occasionally, but she is so excited about it. We still have a visitor to crawl into our bed some nights, but we don't mind! (:
 Bed skirt and linens-Simply Shabby Chic; Throw- Anthropologie; Doll and Chair- Pottery Barn Kids
I Love that I am still able to use her hospital sign above her bed (: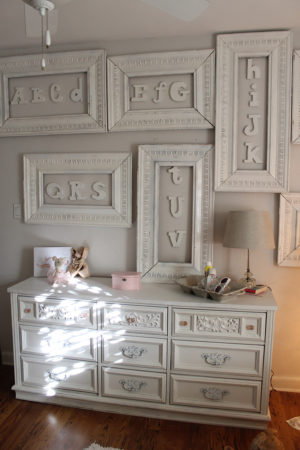 This is my first time using an artificial tree! They aren't the easiest things to fluff out I realized… The most special things on this tree, to me,are the paper angels at the top that my brother and I made when we were little. Tree-Wal Mart; Ornaments- Collection from Target, Anthropologie, Hallmark
The biggest helper (:
Paint Colors- Glidden White Pearl Ash and Time Worn Stone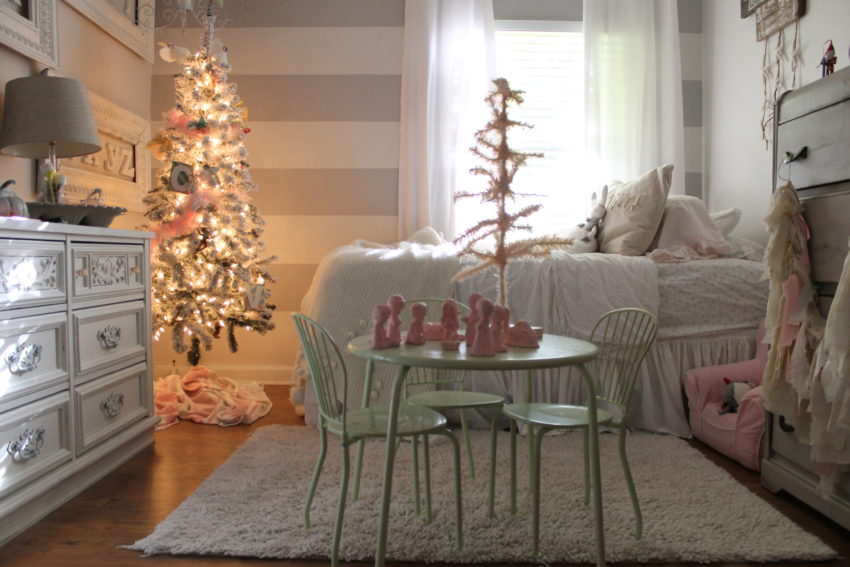 Table-(discontinued)IKEA; Tree-Hobby Lobby

Covington plays with this Nativity constantly and can tell you who everyone is!
 Piano-Target; Not even a mouse-The Beaufort Bonnet Company