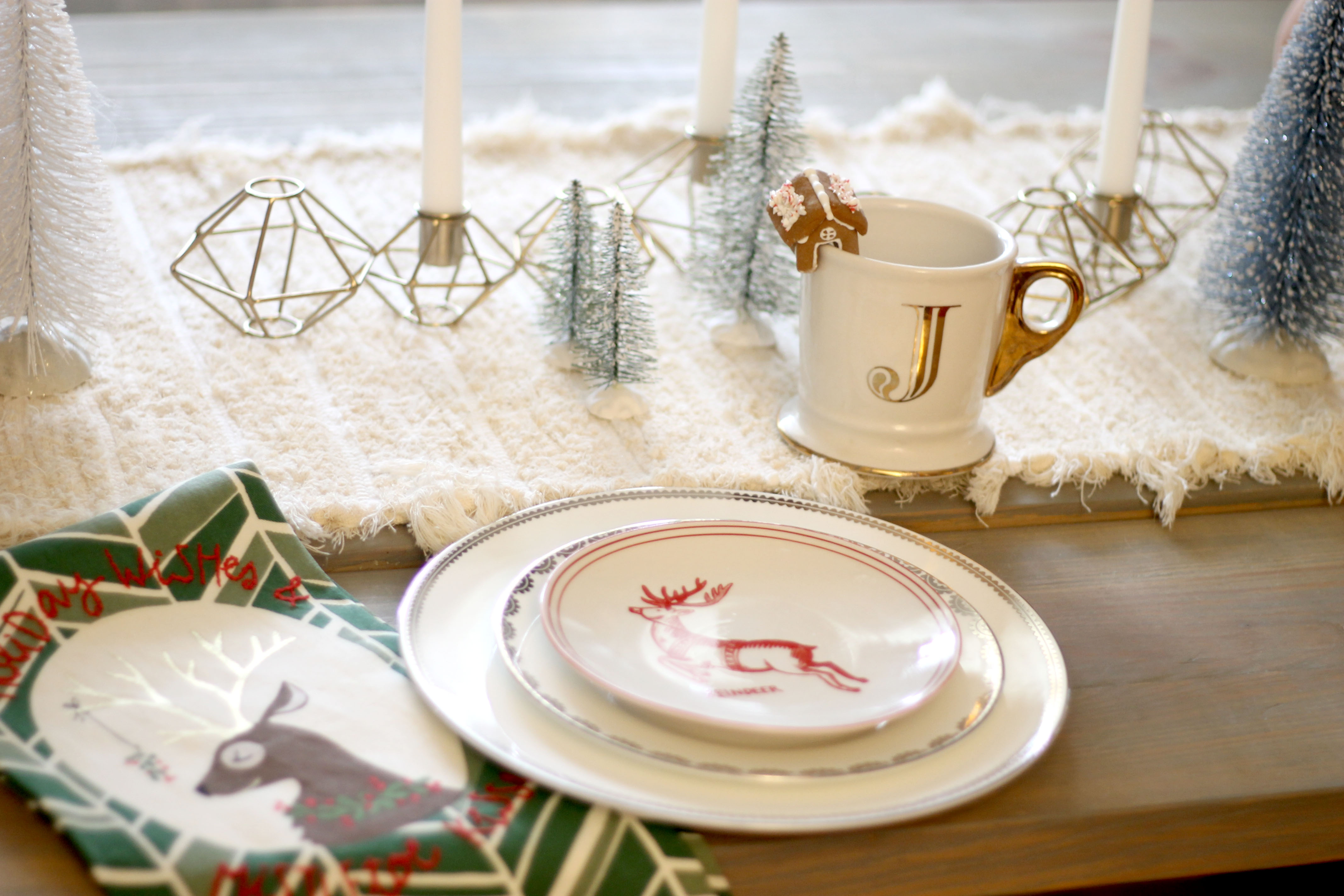 Decorating for Christmas is always one of my favorite things to do. I have always been a strong believer in not decorating until after Thanksgiving. However, I am going to switch it up this year and pull everything out a little earlier. Since we are always in MS for Thanksgiving, it will be nice for it to almost be done when we come home. We get a real tree, garland, and wreaths so those will have to wait…I've rounded up a few of my favorite things to add to our existing Christmas decorations…
6ft Artificial Flocked Christmas Tree from Wal Mart $30 This is just the cutest little tree for Covington's room. And it's Cheap! It isn't pre lit but I am going to be a little different with the lights. I am going to use basic white wired lights and also go on top of those and with the wired string lights.
Target Felt Ornaments $3 They seriously have some of the cutest ornaments for the fraction of the cost of other places. I love for a tree to be packed full of ornaments and at this price you can afford to do so!
Flamingo Wrapping Paper $5  OK, so this stuff along with the tags, are in HIGH demand. Leave it so me to have to do a scavenger hunt to track something down. Since Covington is so obsessed with "mingos" it will be so worth it!
Flamingo Gift Tags $3  I mean they have feathers on them .. Can you even?!
Light up Christmas Flamingo $20 Perfect for us Floridians. I am going to put it outside on Covington's picnic table.

Capri Blue Volcano Candle in Holiday Tin $29  Everyone that knows me knows how much I love Capri Blue Candles. These come in red and green and are so pretty to sit around.
Vietri Old St. Nick China  Classic and beautiful! You can't go wrong with Christmas China.
Tasseled Stocking Anthropologie $38These have tassels! Need I say more?
Holiday Canape Plate Anthropologie $10  I will absolutely buy anything with a reindeer on it! I fell in love with these the second I saw them!
Holiday Dishtowels Anthropologie $18   I have 101 Christmas dishtowels but I am such a sucker! Anthro has so many cute ones but I only allowed myself one this year (: