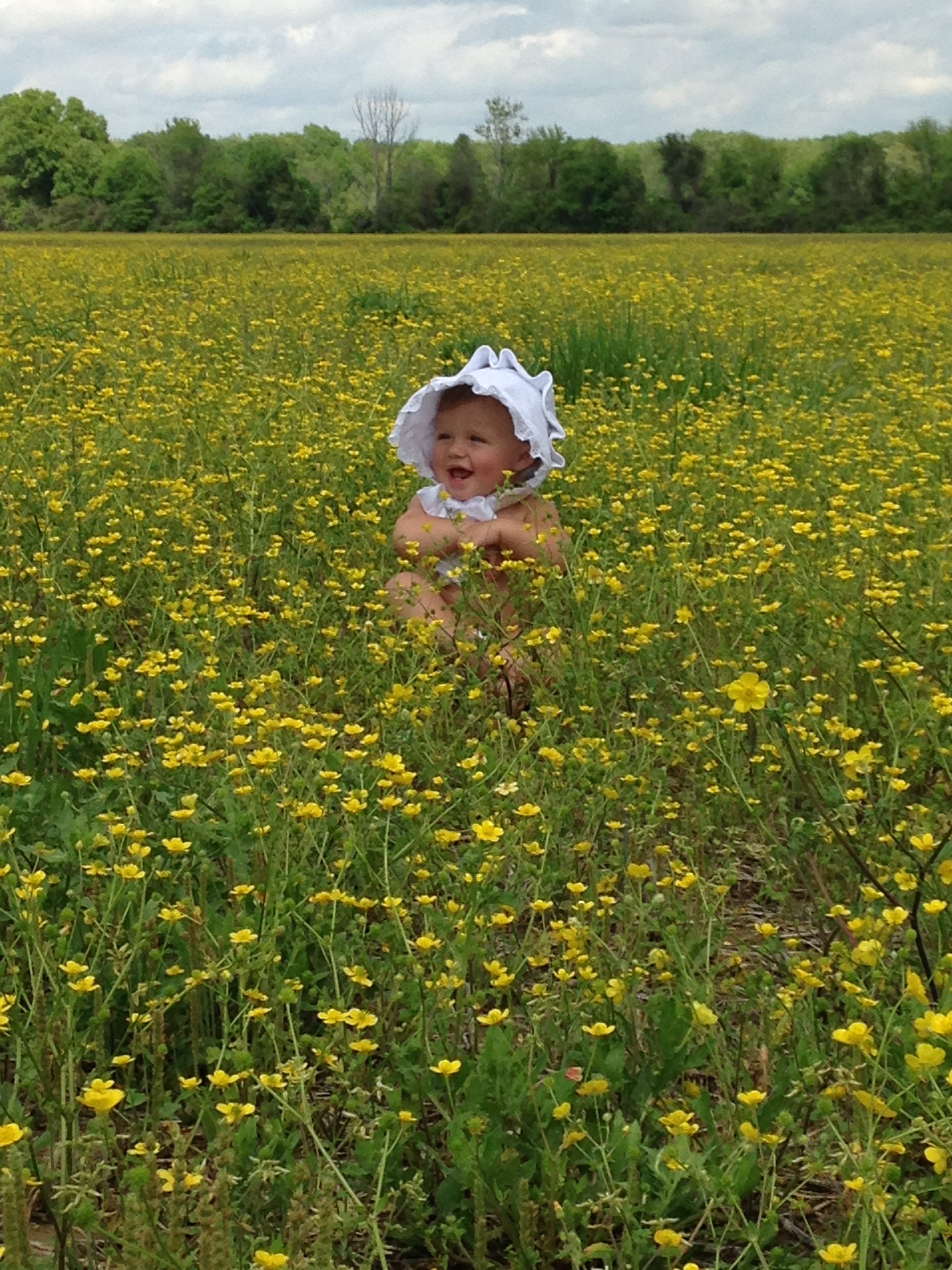 My husband and I talk about this all the time… We are stuck between two places. If we could pick up the people and traditions from Mississippi and move them to the sunny sands of Florida, we would be in heaven. 
MS is home to me. It's where my family is, what I know, and what molded me into the person I am today. My husband went to college in MS (obviously how we met 🙂 so, he too holds MS near and dear to his heart. Anyway, he wasn't able to join us on our recent trip so it was just us girls. We did a lot of hanging out with family, going to baseball games, shopping, and eating good ole MS food… I took a lot of pictures to document our trip 🙂   (Bear in mind these are all with my phone so they aren't the best quality.)
Our first stop was Pancho's! My all time favorite Mexican restaurant that is located in Memphis, TN. This was Covington's first time going 🙂
Covington was OBSESSED with Dixie. Dixie is my family's 13 year old chocolate lab. Covington followed her everywhere saying dissie.
Covington and my mom at one of her Uncle Jarvis' baseball games.
Covington's Uncle Grizz (Jarvis)
Enjoying her first sucker, a Tootsie Pop, at the ball field. You can imagine the sticky disaster that went along with this. She didn't get to keep it for very long.
Papi (my daddy) teaching Covington how to high five.
Covington and her Papi
Napping outside with my daddy. She LOVES LOVES him!
At Tupelo Hardware store where Elvis bought his first guitar when he was a boy.
Checking out the guitars!
Enjoying Spring time. Things bloom here year round so it was nice going up there and seeing all things blooming and all the beautiful flowers. We were in the field taking pictures of our bonnet baby!
Hanging out on the swing on a Sunday afternoon. She loved swinging and being outside.
My girl and Me 🙂
Eating Mi Pueblo in Pontotoc. A tradition..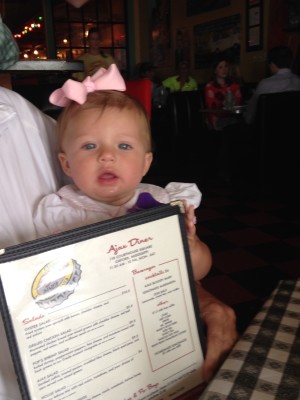 Stopped in Oxford and had some Ajax. She loved her daddy's favorite meal… pot roast and mashed potatoes and gravy!
Covington's first ice cream cone.. She wasn't sure about it at first but she couldn't get enough! She was covered in chocolate 🙂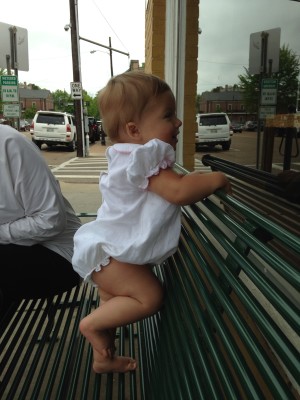 On the bench looking in Soul Shine Pizza.
Snoozing on the way to the airport
(I have more pictures to add of my brothers and family when my mom emails them to me!! )