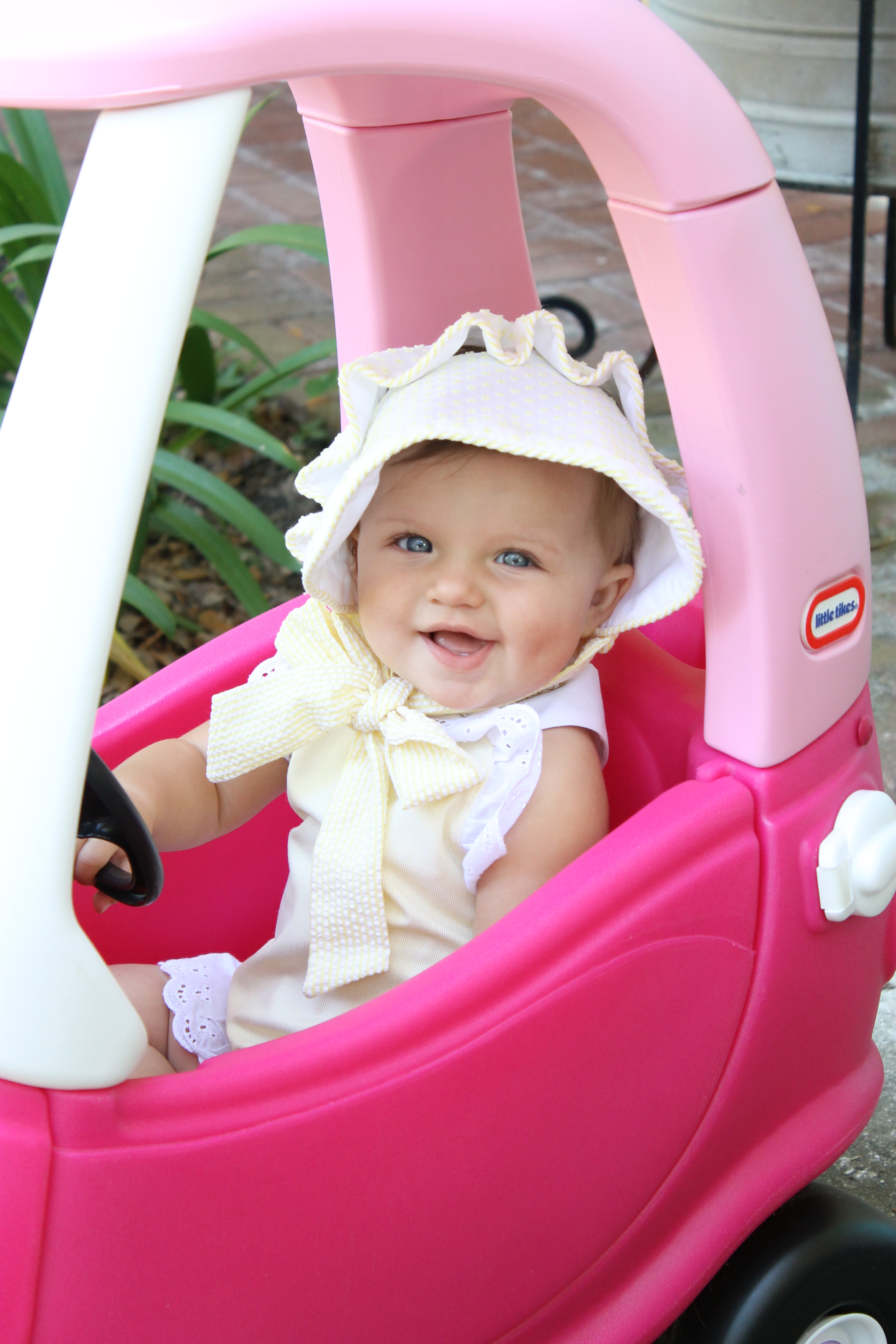 Covington Elizabeth turned 9 months old this week. It seems like yesterday I was looking at the sonogram trying to figure out who she looked like. She has now been with us for as long as I carried her! I have never been so grateful for something so perfect. We are truly blessed beyond measures.
9 Months pregnant with baby girl
9 Months Old
We hit some big milestones this month..
She is crawling.. EVERYWHERE!
Standing up on anything and everything
Saying Mama and Dada
Loves to clap her hands.. she claps when you say yayyy
Mimics sounds
Dances to music ( Gilmore Girls theme song is still her favorite)
Went swimming in her Big Girl pool float
Loves Gerber Cheetos
Had her first Gold Fish crackers
Unfortunately had her first stomach bug 🙁 first time she's been sick)
Playing in the sand at the beach is her favorite thing to do
Loves to play in the dog bowls
Weighs 21 pounds and is 28 1/2 inches long