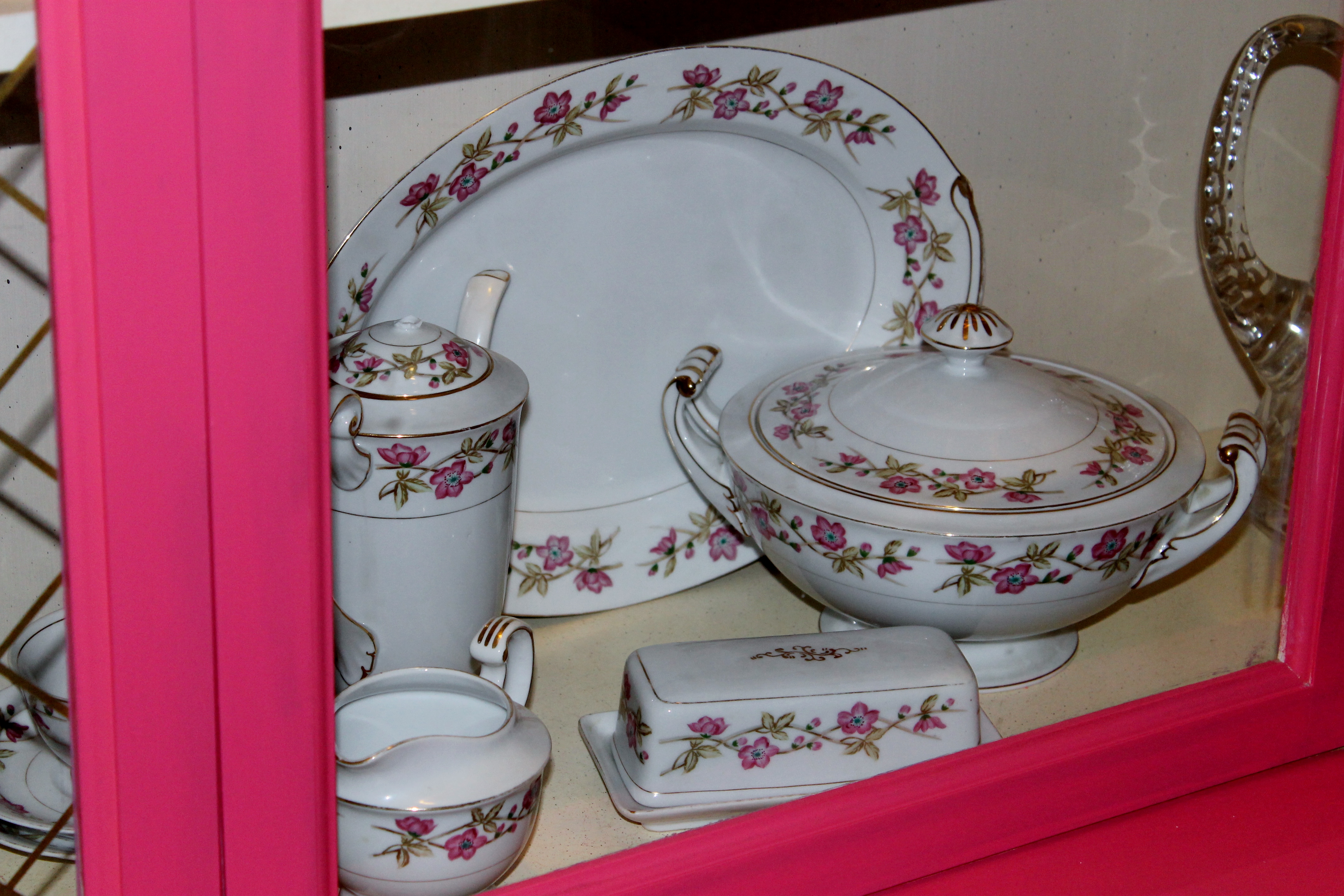 I stumbled onto a BEAUTIFUL antique china cabinet at Goodwill the other day. For $45 I just had to have it… I love a project!!
My entire house is very coastal and neutral and I wanted to branch out and do something a little different. So, being the girly girl pink lover that I am, I went with Hot Pink!!I used Valspar paint and primer and used the color pink burst.
I painted on 3 coats of paint. I originally thought that I wanted to sand and stain it but I LOVE it as is! Its is such a standout piece to display all of my beautiful new and antique china pieces
.
I still have to paint the shelves… and I am still trying to decide on a wallpaper to put against the back. I am thinking of doing the Anthropologie peony 🙂 My husband thinks he's living in a doll house but I don't see anything wrong with that!
Check out that sweet baby 🙂